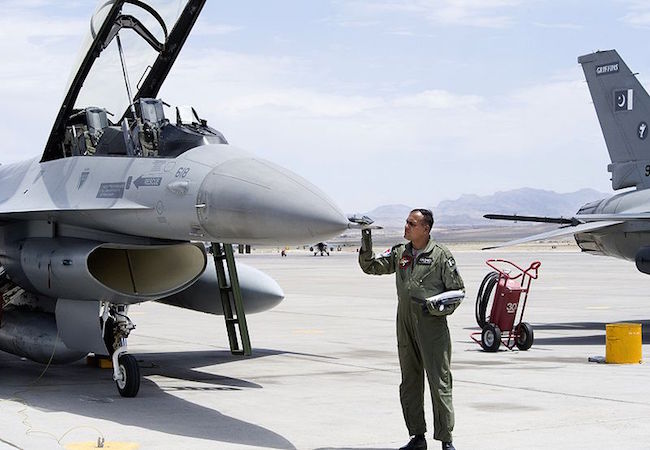 By Anam Kausar
As we see sequence of events, starting from Jan to July there is a strategic shift in Pak-US relations. Previously, state dept of US had informed about its determination to sell eight fighter jets to Pak. Later, US withdrew funds for F-16 deal and demand full payment without subsidy on sell of F-16. Pakistan told the US in a response that it will look for alternatives if US failed to fulfill its commitment regarding FMF. This is not over yet, on 6th May 2016, media witnessed another move of US congress when its members suggested blocking financial aid to Pakistan. One can easily understand that this is not a sudden change in US polices towards Pakistan, rather a planned strategy.
However the visit of US senator John McCain to Pakistan especially North Waziristan, contrary to US prevailing attitude that turned out as a positive move of US so far towards Pakistan. Soon after the visit of John McCain, lots of criticism came from Afghanistan's President Ashraf Ghani that Afghanistan is a state along with India, which cannot digest Pakistan progress & improved image in front of whole world. After Ashraf Ghani's statement against Pakistan, Anti-Pakistan US Law makers held a hearing in US congress under the agenda to define the answers of questions that How to deal with Pakistan? Besides this; the question they tried to find was Pakistan & Its policies specially its military linkages with Terrorists Organizations?  This planned hearing had a single purpose to define and give a closer look to US goal and use of US aid in South Asian region.
Zamly Khalilzad former U.S. ambassador to Afghanistan and Ted Poe senior member of congress are among those congressmen who have been highly negative and have hatred against Pakistan. Before analyzing the US changed behavior, one need to understand that states can never be friends or foes with each other because international system based on self-interests and states always pursue for their own benefits.
Ted Poe has written in his article "Pakistan's Safe Havens for Terrorists" that "Pakistan is playing us. They are trying to have it both ways. They want our money and they keep supporting terrorists who target Americans. The reality is that Pakistan has chosen sides. And it isn't of US." Being a neutral reader one can easily judge that these words are not justified rather the product of financed pen. Mr. Ted Poe discredited Pakistan for all what Pakistan has done since WOT has started. History voices Pakistan always chooses US side even on Sino-Indian War; Pakistan was in bloc of US. During cold war Pakistan was in US bloc against Pakistan best ally communist China. Later, Afghan war is best example of Pakistan and US alliance and now when US itself is failing in Afghanistan, Congressmen like Ted Poe has opened new front of war for Pakistan.
US current policies towards Pakistan highlight the US interests and bring different implications for Pakistan. US interests can be to have the leverage over Pakistan by imposing such policies. US secure her own interests using Pakistan as pawn on global political chessboard. These moves of US must be an effort to strong the Indian hold in region. The speculations stemming from this move of US is that Pakistan alone responsible for the weakening security situation in Afghanistan. Nothing favorable outcome is being foresighted, both for the future of Pak-US relations and for peace process in Afghanistan.
These policies of US bring hazardous implications for Pakistan as US blocking F-16 to Pakistan going to impact on PAF's capabilities against ongoing war against terrorism. Other states are expected to be reluctant to sign military/arms deals. US being one of the largest supplier of military aid equipment to Pakistan can affect the needs of national security of Pak. Pakistan needs to determine harmony between spending money related economy and political economy. Pakistan needs to redo its whole unapproachable strategy and it need to tell US vigorously and clearly that Pakistan will shield its own particular key interests first.