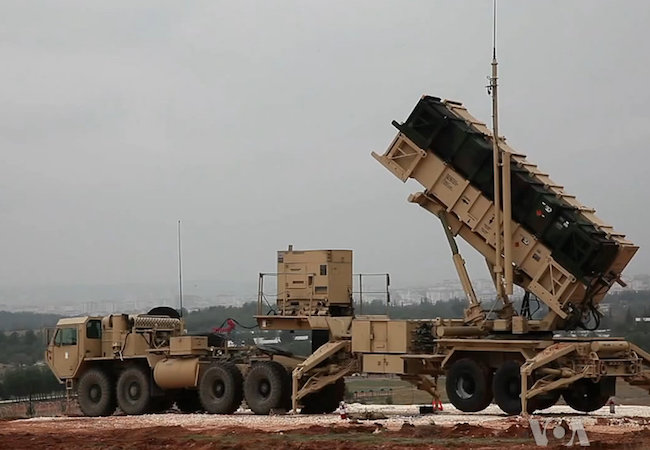 The Turkish Foreign Ministry said in a statement Tuesday that comments from the U.S. about the target of the Turkish military operation in Syria were "unacceptable."
U.S. Defense Secretary Ash Carter on Tuesday urged Turkey to stay focused on fighting the Islamic State (IS) militants and not to engage the Kurdish elements of Syrian rebel forces, which Washington backs.
He warned at a press conference that their conflict with the Kurdish forces would hinder efforts to defeat the IS.
Tension between Ankara and Washington over Kurdish forces in Syria is continuing to simmer amid the differences on Turkey's recent military operation in northern Syria.
The Foreign Ministry responded that the operation would continue until the terrorism threats in the region reached a level that would "not disturb our citizens."
"Turkey is waiting for the U.S. to fulfill its commitment that there would be no Democratic Union Party (PYD) or People's Protection Units (YPG) elements in the west of Euphrates," the statement said.
The Pentagon described the clashes, which it said were in areas where the IS is not located, as "unacceptable and a source of deep concern" and called on all sides to stand down.
The YPG, a part of the Syrian Democratic Forces (SDF) alliance, had reportedly been a partner in the U.S.-led campaign against the IS in Syria, and Ankara claims it is linked to the banned Kurdish Workers' Party (PKK).
The Turkish Foreign Ministry had also summoned U.S. ambassador to Ankara John Bass on Monday, Daily Sabah reported.
Turkey launched Operation Euphrates Shield on Wednesday, aiming at eliminating the terror threat along the Turkish border.
Ankara has frequently voiced its concern over the YPG's activity along the Turkish border and insists that the YPG forces should not pass to the west of the Euphrates River.
"Turkey is determined to take steps to insure its citizens' security at home and in neighboring countries," Turkish President Recep Tayyip Erdogan said in a speech on the eve of Tuesday's national Victory Day holiday.
Meanwhile, a senior Turkish military official on Tuesday denied that Turkey and the U.S. reached a "loose" ceasefire agreement between the Turkish forces and YPG.
Media reports said the Turkish and Kurdish forces in northern Syria had reached a "loose agreement" to stop fighting each other.
"We are not aware of such an agreement. If the U.S. announced such a thing that means they are trying to present terrorist organizations as formal parties," the Turkish official said.
A top Turkish official told Daily Sabah that the Turkish military will hit YPG forces if the terrorist group does not retreat to the east of the Euphrates.
Turkish European Affairs Minister Omer Celik said Monday at a news conference that "no one has the right to tell us which terrorist organization we can fight against."