MIDDLE EAST
OPINION
Requiring survivors of ISIS to file criminal complaints is a barrier to reparations in Iraq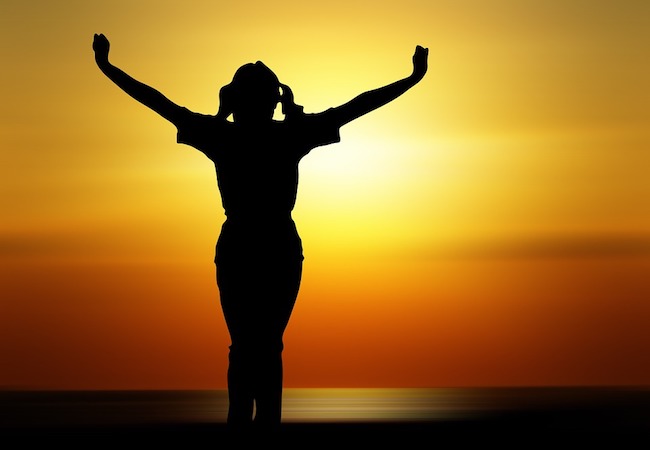 By Sherizaan Minwalla
Nobel prize winner and survivor Nadia Murad recently issued a statement calling on the Iraqi Prime Minister and other key stakeholders to remove the requirement that survivors file criminal complaints to prevent further hardship for individuals who have faced serious trauma. Also, the Coalition for Just Reparations, an advocacy group comprised of an alliance of non-governmental organizations along with survivors submitted a Petition directed to key stakeholders urging the Committee to eliminate this requirement.
Bassima[1] was abducted by ISIS when she was 10-years-old. ISIS separated her from her family, forced her to convert her religion, and subjected her to significant abuse including sexually violence until she finally escaped from the terror group following the Battle of Baghouz.  She resettled to another country after she left captivity, and she wants to secure her right to reparations under the Yezidi Female Survivors' Law.
According to the law and bylaws, Bassima clearly qualifies for reparations as a Yezidi girl who was abducted by ISIS on or after August 3, 2014, however she faces a problem with the current procedures that require survivors to file criminal complaints before they can be verified as survivors and eligible for benefits.
The Yezidi Female Survivors' Law was initiated by the former President Barham Salih in 2019, and after the Iraq Council of Representatives passed the bill, the President ratified it in March 2021. In the last two years, significant progress was made towards implementing the law despite numerous challenges including the lack of an annual budget and limited staff in the newly established General Directorate for Survivors' Affairs under the Ministry of Labor and Social Affairs. The General Director Sarab Alias Barakat opened the application process in September 2022, and on March 1, 2023 she distributed the first salaries to 24 survivors.
In addition to a monthly salary, the Survivors' Law offers important individual reparations to verified survivors, including a plot of land, access to education, and health and mental health services.
It can be prohibitively expensive for survivors to travel to their place of origin to file criminal complaints, particularly for those who are displaced and even more so for survivors like Bassima who have resettled outside of Iraq.  Survivors who have been resettled also risk jeopardizing their immigration status if they return to Iraq.
The Survivors' Law applies to certain individuals from the Shabak, Turkmen, and Christian communities in addition to Yezidi survivors.  The majority of potential beneficiaries under the Survivors' Law includes female survivors of sexual violence and Yezidi boys abducted and forced into military training and combat.  Iraq and countries around the world have acknowledged this community faced genocide perpetrated by ISIS, and that they suffered horrific experiences that risk exposing them to being re-traumatized and stigmatized if they have to testify about their experiences before the police and court.
Criminal accountability is crucial to prevent impunity for committing atrocities and there are survivors who have filed criminal complaints if they had information that could lead to the identification and arrest of ISIS members. Additionally, under the Survivors' Law application, survivors are asked whether they have information about ISIS perpetrators that could be used for future criminal accountability. One major shortcoming of criminal and terrorism trials is that they have not prosecuted ISIS members for their crimes of sexual violence, despite taking such testimonies from survivors.
Drafters of the Survivors' Law and the implementing Bylaws that were issued in October 2021, considered the impact of trauma when setting up reparations in a way that was survivor-centered in terms of evidentiary standards. The General Director also strove to establish a process that allowed survivors to submit an online application if traveling to Mosul or Sinjar was difficult especially for those living outside Iraq. This process accepted a wide range of different types of evidence, did not require criminal investigation documentation, and limited the number of interviews to avoid re-victimization.
A primary reason that these criminal investigations are required is to prevent fraudulent applications is, and it is a valid concern in a country with rampant fraud and corruption. However the result is that burdensome evidentiary requirements will also prevent legitimate claims from being submitted. Many survivors might decide to give up their legal rights rather than go through the difficulty of the criminal justice process, or like Bassima they have no choice but to relinquish their rights because the left Iraq.
For a reparations program to be survivor-centered, the government should assume the burden of proof rather than the survivors.
Many survivors have already given their statements to investigative bodies including the Kurdistan Regional Government's Commission on Investigations and Gathering Evidence (CIGE) and to the United Nations Investigative Team to Promote Accountability for Crimes Committed by Da'esh/ISIL (UNITAD), both investigative bodies that could provide evidence of statements given by survivors. Furthermore, many individuals provided statements to NGOs. It is unlikely that an individual would have provided a statement had he or she not been a survivor, since these were difficult experiences to give detailed statements at a time when there were no benefits.
The Committee, an independent body that tasked with reviewing and deciding cases, approved 400 out of 1,700 applications; all approved cases submitted documentation of criminal investigation documents. Survivors who applied without these documents have not had their cases rejected as the Survivors' Directorate is giving them the opportunity to file claims and submit documents.
It was a significant achievement by the Iraqi government that the parliament passed the Survivors' Law and that despite challenges it is being implemented.  The individual reparations have the potential to transform the lives of minority victims of ISIS who suffered horrific violence and continue to suffer the negative effects of what they endured in captivity. For this program to be successful and to include all survivors who qualify and want to apply, it is essential that the program is accessible by putting in place a flexible evidentiary standard, and that there are not barriers placed in front of survivors that would prevent them from going forward.
The Yezidi Female Survivors' Law is the first of its kind in Iraq and the wider Middle East and that is remarkable, yet it requires a shift away from the traditional way of doing things specifically because of the nature and seriousness of the offenses that this bill is addressing. This is an opportunity for Iraq to get it right and to demonstrate to survivors the respect and dignity they deserve.
Notes:
[1] Bassima is a pseudonym used to protect the survivor's identity.