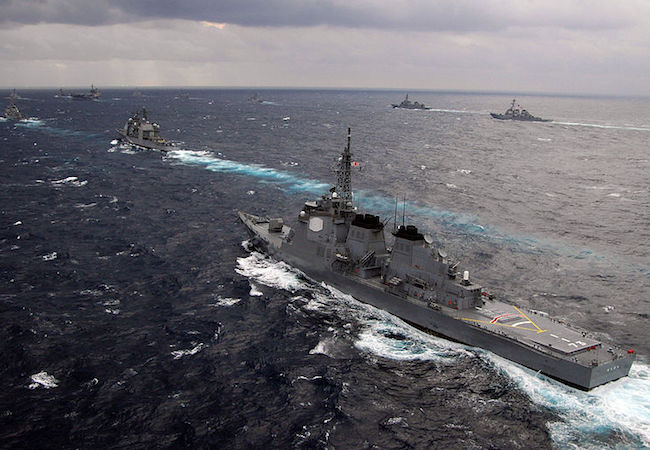 China opposes Japanese military procedures under the guise of peacekeeping missions, spokesperson for the Ministry of National Defense Yang Yujun said at press conference Wednesday.
Asked about Japan sending Self-Defense Forces to South Sudan as part of a UN peacekeeping mission, Yang said China supports various countries' participation in UN peacekeeping operations but opposes participation for any underlying military reasons.
The spokesperson also said the Chinese military has expressed serious concerns over an intelligence-sharing pact between Japan and the Republic of Korea (ROK).
Officials from Japan and ROK signed the General Security of Military Information Agreement on Nov. 23, which allows the direct exchange of intelligence on the nuclear and missile programs of the Democratic People's Republic of Korea (DPRK).
The move reflects a "cold war mentality" and will increase instability in northeast Asia, Yang said, adding that the Chinese armed forces will make all necessary preparations and resolutely safeguard national security as well as regional peace.