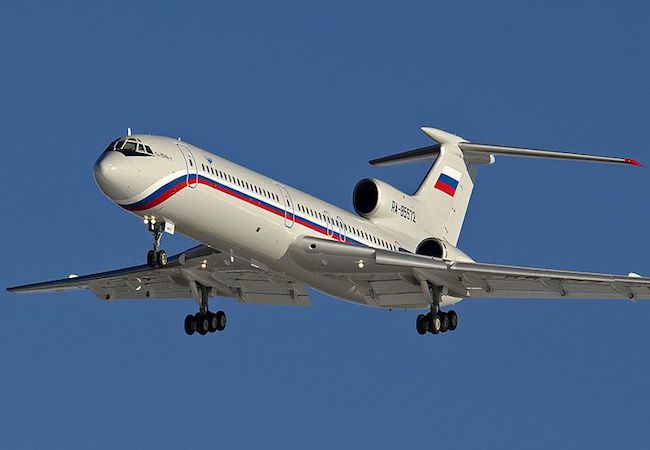 Authorities continued search operations for the Russian military plane TU-154 that went missing this morning over Black Sea before wreckage of an outdated plane were found a few hours later. Most of the its passengers were members of the famous Alexandrov Ensemble Russian army choir. The plane was transporting the ensemble for holiday festivities in war-torn Syria where Russia has a military base in Latakia and conducts military operations in support of Bashar Al-Assad's war against opposition forces and ISIS.
TU-154, formally known as Tupolev-154 transport plane had 92 people on board, including 84 passengers and eight crew members. It went missing shortly after refueling in the Russian Black Sea resort city of Sochi. Russian news outlets One Russia, NTV and Zvezda confirmed that among the dead are some of its employees who were sent to report on the Christmas concert at the Russian base.
According to the Russian defense ministry, about 3,000 people and several helicopters are involved in the search and rescue operations to recover the bodies of the deceased passengers in an area spanning 10.5 sq km. 32 vessels with 100 divers on board, unmanned flying vehicles and planes are also being used for search and rescue. The ministry also reported that hull fragments of the TU-154 were found about 1.5 km off the coast of Sochi at a depth of 50-70 meters.