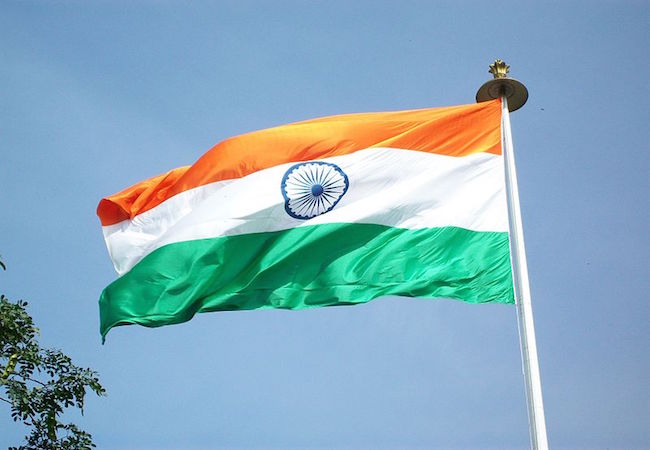 By Shahzadi Tooba Hussain Syed
The Central Industrial Security Force (CISF) soldier fired indiscriminately at the officers at the barracks in Aurangabad district in eastern India's Bihar state before trying to flee. He was overpowered by his colleagues and is suspected to be suffering from some mental illness. Initial investigation revealed that the refusal of leave has been one of the usual reasons for servicemen to turn the gun on their senior officers. Earlier a similar incident happened in March 3, 2016 when a CISF constable killed two of his colleagues before shooting himself and his pregnant wife in Ratnagiri. According to Indian Express, mental illness is one of the reasons.
According to the official website of Central Industrial Security Force, the CISF came into existence in 1969 to provide integrated security cover to the Public Sector Undertakings (PSUs) which, in those years, occupied the commanding heights of the economy but currently, it is providing security cover to nuclear installations, space establishments, airports, seaports, power plants, sensitive Government buildings and ever heritage monuments. Hats off to the Indians having mental illness and other psychic issues, they are securing the most sensitive sites i.e. nuclear installation and power plants.
Coming to the safety measures, a Washington-based news organization released a report written by journalist Adrian Levy for The Center for Public Integrity, that claims radioactive and toxic waste has been leaking out of India's oldest and most important uranium mine, affecting people, livestock, rivers, forests and agricultural produce in the area.
The report accuses India's nuclear establishment of systematically overlooking evidence that points to a radiation hazard at the Jaduguda uranium mine in Jharkhand's East Singhbhum district. The state-owned Uranium Corporation of India Ltd (UCIL) has been operating the mine since 1967, extracting around 1,000 tons of uranium ore per day, which accounts for 20% of the raw material for India's nuclear power generation. It has, however, remained closed since September 2014, following a Centre's directive to suspend activity till UCIL's lease is renewed.
Studies say that mining has exposed workers and villagers to radiation, heavy metals and other carcinogens, including arsenic. Toxins discharge into underground aquifers and the Subarnarekha river could be contaminating the food chain, from fish to vegetables. The most authentic thing is that Levy's report claims to have "reviewed hundreds of pages of personal testimony and clinical reports in the case that present a disturbing scenario".
The report cites a 2009 paper authored by a team lead by physicist Dipak Ghosh from Kolkata's Jadavpur University. The study had collected water from Subarnarekha and adjacent wells, and found some of the samples had levels of radioactive alpha particles that were 160% higher than safe WHO's safe limits. The report also documents incidents of: radioactive leaks, such as the bursting of a pipe carrying toxic slurry, 1.5 tonnes of solid radioactive waste and 20,000 litres of liquid radioactive waste had spilled from a new pipe, close to Jaduguda town.
A recent study of about 9,000 people in villages near the mines has documented cases of congenital deformities, infertility, cancer, respiratory problems and miscarriages. Nuclear scientist of India, Sanghmitra Gadekar, who was responsible for conducting the survey on radioactive pollution in villages near the mines, says there was a higher incidence of miscarriages and still births. Summarizing all the above mentioned reports by US based think tank and by Indian nuclear scientists, no safety measures have been taken against radioactive leakage or waste management which is affecting the nearby villages of the plants, and moreover the ignoring role of IAEA to implement its safety measures is a big question mark to its core objectives.
Concluding the article on anti-nuclear pollution activist Xavier Dias words "These are dust particles that fly around. They enter the water, the fauna, flora, the food system. And they are killers, but they are slow killers. They kill over generations."