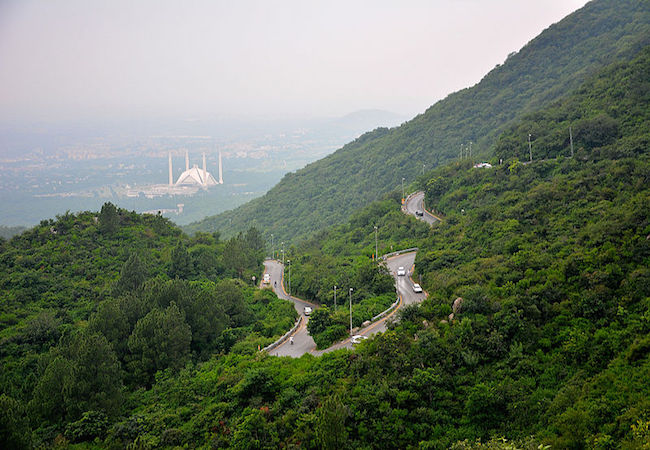 By Mahnoor Qureshi
Is CPEC a game changer only for Pakistan or other states too? The answer to this question is not obvious yet but some states want to incorporate themselves in this multi-billion project to change the game on grand chess board of world politics. CPEC is 3218 kilometers long route consisting of highways, railways, waterways etc. It is designed between Pakistan and China; encompassing a large number of projects. There are four main areas of collaboration; infrastructure, transportation, energy and industrialization which will bring advancement in economic activity of the region. Prominence of this project is due to its port which will emerge as a market and alternative route to access warm waters.
CPEC has already attracted international financier specially from France, Iran, Turkey, Italy,UK. Boris Johnson, U.K. Secretary of State for Foreign and Commonwealth Affairs, during his visit to Pakistan expressed his desire for joining various projects of CPEC. He also invited UK investors to invest in Pakistan's different projects. Iran also showed warmth for participating in CPEC although final decisions are not announced yet. Companies from Malaysia and France are working on different projects of CPEC like Gaddani Power Park and Gwadar international airport. Recently Romania showed great interest in CPEC as well. Realizing the importance of CPEC for Central Asian Region, the President of Turkmenistan Gurbanguly Berdimuhamedov visited Pakistan in March 2016. The core agenda of this visit was strengthening bilateral relationship including areas of trade, energy sharing, and tourism.
The Arabian Sea coastal belt of Pakistan provides a convenient access to the huge landlocked regions of Afghanistan, Central Asian States and Western China. Therefore, CPEC will provide an alternative route to Central Asian Republics to develop their trade ties with Asian states as well. China has contributed a lot in developing infrastructure of Central Asian states including the construction of two most important Central Asian road connections of Osh-Sarytash-Irkeshtam and Bishkek-Naryn-Torugart in Kyrgyzstan and Tajikistan, respectively.
Furthermore, CPEC as a project of One Belt One Road (OBOR) attracts investors and states across the world as it will provide water and land connectivity to the entire region. States are eager to become a part of this project because it will provide early and economical connectivity to four seasoned warm water port, Gwadar. Entrepreneurs across the world are being attracted by this economic hub as it is not only an intra-region project but will also connect different regions. CPEC is a source of interdependency and solidity of relations among the states of the region with the aspect of spillover effect.
This project is facing some massive impediment and a huge opposition from India, as economic progress of one state insecure other states. India is struggling hard to become regional power and feels threatened by this project. Thus, to limit the influence of this project India openly opposes the project. Senior Indian government officials have formally recorded protest and raised issue of CPEC route. A school of thought is also of the view that New Delhi might use its relations with Afghanistan to destabilize Pakistan and undermine CPEC.
India has good ties with Pakistan's another neighbor Iran where it is building its Chahbahar port. Widely the impression has been given that India is building this port to counter the influence of Gwadar port. But, Iran has discarded all such impressions and said that there are no such intentions behind construction of Chahbahar port. Rather Iran wants to increase cooperation with Pakistan to diminish terrorism and promote trade. Iran also has shown warmth to join CPEC and construct Gwadar-Chahbahar economic corridor.
Gilgit-Baltistan is the only land connectivity between Pakistan and China. All the roads and pipelines and most of the communication networks run through this mountainous area. Probably, this project is a great opportunity for regional traders to involve themselves in various businesses, as the region is known for its fresh fruit exports, like cherries, apricot and apples. At present fruits are being exported by air cargo via Dubai to Central Asian Republics which is an expensive way. It would be economical and easier if same exports could be done by roads to China.
Looking at the advantageous side, CPEC will provide benefits to people living in deprived locales of Baluchistan and southern KP. By integration of these districts with unified national markets of goods and services would make their livestock, horticulture and other activities feasible to create income and jobs and to move away from poverty.
CPEC will yield the fruits of strengthened economy of not only Pakistan but the entire region. For China it provides an alternate secure route to import Energy and find new markets for its goods and services. For Pakistan, it helps to counter Indian influence in the region because new market will emerge, which subsequently will provide strong grounding to Pakistan's status in world affairs.
Stability of the entire South Asian region will be an additional perk of CPEC because China has invested enormously in this project so with collaboration of Pakistan's government it will ensure security of CPEC.To ensure the stability of CPEC China-Pakistan recently took effective action of deploying weapons in Gwadar and declaring second strike capability of Pakistan since Pak army is playing vital role in guaranteeing the security of CPEC. This all will surely prohibit India or any other state to make any aggressive move towards Pakistan, which will cause prevalence of stability in the entire region. Economic activity will be flourished by CPEC which will subsequently cause increased rate of employment and increased Human Development Indicator (HDI). Pakistan's officials have claimed that: CPEC will bring 700,000 jobs by 2030 and bridge Pakistan's power shortfall by generating 10,400MW of energy by 2018. Being a part of OBOR CPEC connects various regions; Eurasia with South Asia and South East Asia. CPEC would surely be a game changer as it would increase the dependency among the regions for prevalence of peace and economic prosperity by its sustainable and profitable projects.
Mahnoor Qureshi is an intern at IICR. She is studying International Relations at Bahria University