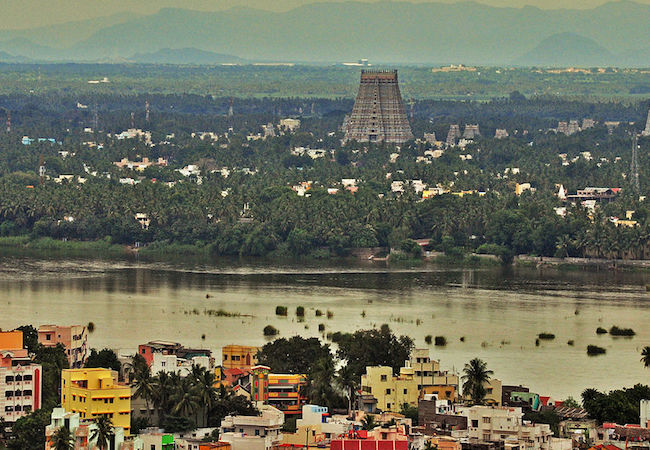 By Abdul Ruff
With the announcement made by the Election Commission of the date for the bypoll in RK constituency in Tamil Nadu. Tamil Nadu politics takes a new twist as the ruling AIADMK government is forced to  face a daunting tasks in retaining  its power at Madras Fort. The opposition DMK which lost to Jayalalithaa's AIADMK for the second time consecutively, is eagerly waiting to snatch power form AIADMK.
Sasikala and her supporters in the proxy government officially led by Palanisamy are upset and depressed over the ay thing are slowly turning against them. While Sasikala is deeply worried about her ill fate in jail, the AIADMK government is unable to justify the mysterious death of former CM and AIADMK supremo Jayalalithaa. Former AIADMK CM Panneerselvam and his supporters as well as general public is feeling betrayed by the government in hiding facts about the treatment and death of Jayalalithaa and they are also unable to explain  why Jayalalithaa was not flown to USA for better treatment.  In order to save their skins, TN CM Edappadi Palanisamy complains that former CM Panneerselvam has developed illicit ties with DMK the foe of Jayalalithaa to pull down his government and discredit her by asking for investigation.
If he really is eager to give justice to his leader Jayalalithaa Palanisamy would have sought proper investigation and he himself would have ordered preliminary enquiry to launch a expansive investigation to bring the truth to the public. However, he thinks an investigation would expose all black deals to get power and party under Sasikala's control. Therefore, he questions the rationale behind Panneerselvam's refusal to order an investigation, knowing full well OPS was part of the system as the Cm and he would have harmed Sasikala's secret agenda.
What the CM Edappadi refuses to admit is that their "business" leader Sasikala had undertaken steps to split the party and weaken it only to be defeated in the next general poll. By forcing CM Panneerselvam she has only easily created the necessary precondition to split the party. And in kidnapping many MLAs and keeping them in a hotel with all "pleasures" to MLAs, Sasikala has only divided the party of MGR and Jayalalithaa.
Sasikala wants courts get out so that she can deliver all judgments herself. Without courts, she can become CM of Tamil Nadu on her own without even being an elected MLA. She would take law into her own hands.
CM Palanisamy has two talks at hand: one to help his mentor Sasikala's comfortable stay in Bangalore jail and to retain all MLAs and party functionaries who support him as CM under his and Sasikala's control. People of Tamil nadu do not seem to support the government and that would be amply clear once the results of by-poll in R.K. Nagar constituency in the capital city Chennai scheduled for April 22. R.K. Nagar constituency is very important because former CM Jayalalithaa contested and won from here her twice consecutively.
CM Palanisamy does not want to order any investigation into Jayalalithaa's death because that would directly impact upon the prospects of poll outcomes. The poll in RK Nagar would be a referendum to Sasikala/Palanisamy tactics to take power from Panneerselvam.  Apparently, the Sasikala coup is not at all appreciated by the people. The ruling AIADMK's candidate  has no chance for winning the  poll, not even the CM Palanisamy decided to contest the poll himself. Panneerselvam's group also may not be able to win it; nor will Jayalalithaa's nice Deepa be able to become MLA just like that but she might poll more votes than the ruling AIADMK candidate might. Now obviously the DMK has the opportunity to win the seat to surge ahead to capture the government.
How?
Mysooru mallige, Jayalalithaa, who single handedly had won the state assembly election against powerful DMK-Congress alliance and against PMK and BJP etc, some months ago is no more and the sympathy votes that would have easily helped the AIADMK sail through in the bypoll as well are squandered by the Sasikala's coup effort to unseat Jayalalithaa's favorites like Panneerselvam and take over both the government and party only to be controlled by Sasikala led mafia.
Nowadays, Sasikala family members try to win people's appreciation by tell lies that only they had made Panneer Selvam the CM and not Jayalalithaa.
As AIADMk is baldy split, the united DMK has all the chances to win the RK constituency but also quickly come to power by defeating the government. Deepa has already announced her candidature for the RK constituency.
People seek to remove the Palanisamy government as they do not trust it. AIADMK votes are now split and another Jayalalithaa relative Deepa also would further split the votes and spoiled the chances. If, however, if CM Palanisamy goes for patch up with Panneerselvam by giving him both CM and treasurer pests that he held before he was kicked out by Sasikala and family.