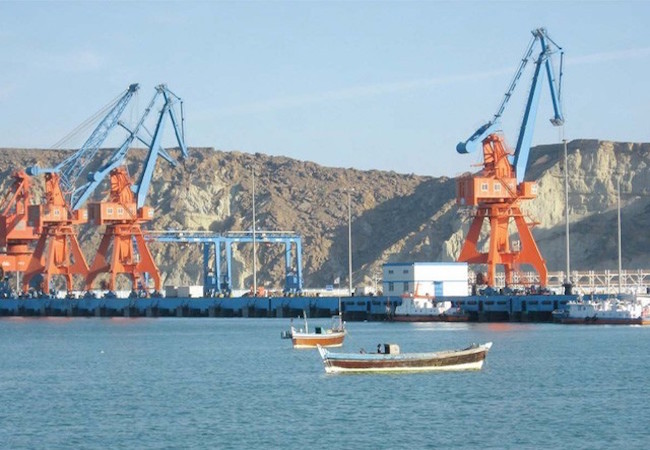 By Asia Maqsood
The astounding contours of China Pakistan Economic Corridor (CPEC) includes various industrial parks, economic zones, dams, development of new infrastructure and energy stations which are linked with expressways and railway lines. These will be built along with the Kashghar-Gwadar route. The total estimated cost was initially 46 billion dollars which is increased to 51.5 billion dollars with the additional loan of 5.5 billion dollars. This mega project is expected to be completed by 2030 in three phases; short term, medium term and long term.
Through Chinese investment, the energy shortages will be reduced and the growth in income levels of Pakistan is expected. Eventually it will lead to GDP growth of country. CPEC would be game changer as Chinese president have signed MoU (Memorandum of understanding). Considering the next election in 2018, these projects will be implemented in coming three years believing that these would bring significant positive outcomes for Pakistan's economy.  Under CPEC project, the huge investment is fixed related to set up a 15000MW coal based power plant which is 74 percent of the existing capacity. Indirect impact is huge such as the security of electricity supplies would boost the activities of private sector. Pakistan's economic growth is a Hercules task for the government without the foreign direct investment in both infrastructure build-up and relevant technology transfer as well.
Pakistan's economy is on the way of initial stages of take-off.  According to Rostow, take-off is the industrial revolution, immense changes in the methods of production which have drastic outputs/consequences in a short time period. Hence with the implementation of CPEC project Pakistan's economy is entering this stage.
This mega project is taking the bilateral relations of both countries to new heights and will start the journey of prosperity of Pakistan and the Xinjiang province of China. This will bring prosperity not only for both countries but also for the region.
This mega project is divided into different phases but the very first phase will be the completion of Port and Gwadar International Airport till 2017. Other small projects include expansion of Karakoram Highway and fiber-optic lines to improvise communication between two countries will be done after the completion of the first phase.
Indeed Pakistan has suffered a lot because of flawed monetary policies, political instability and terrorism. But in contemporary political environment the PML-N government has been accomplishing its landmark objectives by joint ventures with the Chinese government
According to recent publishing of Centre for International Development at Harvard, the higher growth rates depends upon the gains in productive capabilities and Pakistan's predicted annual growth rate for next ten years is 5.0 percent. Its immediate neighbors China and India will grow by 4.28 percent and 6.8 percent respectively.
Pakistan's economy would be revolutionized through infrastructure build-up by China's huge assistance. China not only assists Pakistan at regional level but also at global forums. It has offered Pakistan to bear 80 percent financial cost of two Karachi nuclear power plants of 2100 mega Walt, ready to sell 8 conventional submarines to Pakistan Navy and cooperated in the production of JF-17 Thunder. China's assistance in the uplifting of Pakistan's economy would bring immense opportunities for Pakistanis.
The multidimensional CPEC project is receiving the highest level of government interest in both countries. It is on the way in realizing the goal of bringing mutual prosperity to the two countries with the developments of Gwadar Port, fiber optical links, establishment of new infrastructure and a host of energy-cooperation projects. Simultaneously it is facing some challenges ahead.
Pakistan's economic development is its key principle through CPEC. Hence progress has been started on their joint initiatives to develop Gwadar Port as commercial and international port. It is first priority of Pakistan to safeguard its territorial integrity and national interest in every single project under this mega project of CPEC.
Along this economic take-off there is a possibility of improved India-Pakistan bilateral relations because of Pakistan's economic fortification under CPEC.  Simultaneously at regional level, Afghanistan can enjoy the benefits from this development because of enhanced economic activities. Pakistan proposed the construction of Peshawar-Kabul motorway which will link Afghanistan to other regions. Eventually this corridor is termed as "game changer" as well as "corridor to peace".
The key element which required for the success of the project of CPEC is the cooperation among provinces. The unpredictability of any terrorist attack on CPEC project especially in KPK and Baluchistan will be a great challenge. Pakistan is deploying 15000 special security forces under a separate Wing of Pakistan Army along the corridor for the security of Chinese nationals and companies. There is also a threat in form of Uighur militants in the Xinjiang province of China.
At the same time level of dangers to this development is not same across the country which cannot be ignored. This includes security concerns, militancy and environment of frailty.  So Pakistan has to cater more employment for local populations because the lack of capacity generation to maintain this project would delay the overall development and growth.  Simultaneously the entire work force should not be from China and indigenous capacity building and employment generation are pertinent to the sustainable economic growth of Pakistan. There should be a comprehensive list of suggestions/ proposals by both countries if any default occurs to actualize this joint venture thoroughly. Consequently prospects of prosperity for Pakistan would be immense in continuation.
Asia Maqsood works for Strategic Vision Institute in Islamabad, Pakistan