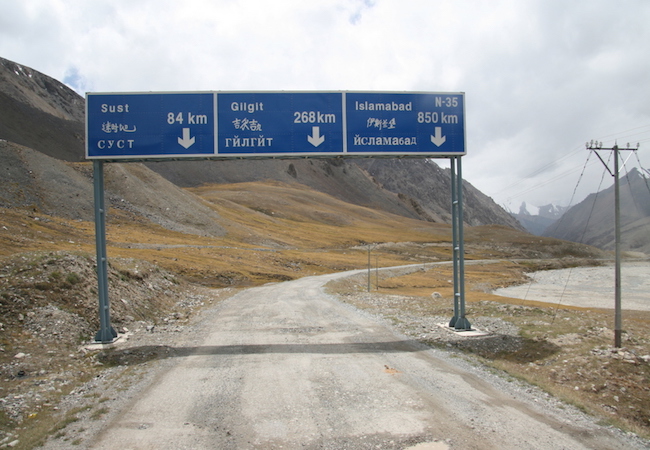 By S. Sadia Kazmi
CPEC ever since it was just an idea, talked of bringing peace, prosperity and stability to the region and beyond. However, it has also given a sufficient space for the skeptics to vent out their impulsive rants and be a source of therapy for them. The statement by Daniel Coats, Director of National Intelligence US, is quite a pertinent example here which seems more of an attempt to undermine the potential of the CPEC along with holding Pakistan accountable for anything that is or could go wrong between India and Pakistan. He had been vocal in stating that "the emerging China-Pakistan Economic Corridor will offer soft target to militants and terrorists". Not only that but he also testified before a Senate Committee on Intelligence that Pakistan is solely responsible for the deteriorating relations with India. He stated that "Islamabad's failure to curb support to anti-India militants and New Delhi's growing intolerance of this policy, coupled with a perceived lack of progress in Pakistan's investigations into the January 2016 Pathankot cross-border attack, set the stage for a deterioration of bilateral relations in 2016". Coats stated that Pakistan-based terrorist networks "will present a sustained threat to US interests in the region and continue to plan and conduct attacks in India and Afghanistan."  He further opined that "The groups we judge will pose the greatest threat to Pakistan's internal security include Tehreek-e Taliban Pakistan, Jamaat-ul-Ahrar, al Qaeda in the Indian Subcontinent, ISIS-K, Laskhar-e-Jhangvi, and Lashkar-e Jhangvi al-Alami".
It is true that terrorism is a reality. However, it is also not to be forgotten that it is not just Pakistan's problem. No country is free from this threat. At the same time CPEC is the least vulnerable to the security threats when compared to the other five economic corridors that China plans to pursue as part of its Belt and Road Initiative. However, one must not lose sight of some of the realities either. Talking specifically about Pakistan, the menace of terrorism continues to pose a major threat to Pakistan's internal as well as external security. While the external threats remain intact primarily India trying to sabotage CPEC through Afghanistan, nonetheless the dedicated efforts manifested through military operations like Zarb e Azb, Radd ul Fassad, and recently concluded Operation Khyber IV, have been successful in wiping off the internal terrorism to a large extent. While the security of the state and its people figure prominently in these efforts, simultaneously these have also been aimed at producing conducive environment for the foreign investment. Right now, CPEC is the major concern that will not only eventually bring stability and prosperity but also requires a secure internal environment to continue to evolve. Hence these operations were also launched to create a suitable environment for the CPEC. Pakistan army has dedicated battalions throughout the route map to keep a strict check on any terrorist related activities internally. Pakistan has employed its Police Force, Army Divisions and Naval Task Force to provide dedicated security and the outcome is essentially encouraging. Two armed divisions have been erected by the army in 2015. A Naval Task Force 88 has been set up in November 2016. A Police Special Security Force has been raised last year. There are joint military exercises besides intelligence-sharing.
China on its part is also quite adamant at making the CPEC a reality since it's the flagship project of its Belt and Road Initiative. The huge investment and the fast pace at which the projects are being completed is reflective of this determination. At the same time China, has not taken its eyes off its own internal security issues, specifically in Xinjian province where it is feared that the contiguity with the adjacent Muslim regions might bring insurgents from Afghanistan to cause unrest. To deal with this issue China has plans to put in place a control system and electric monitoring of the border between China and adjacent states to keep a better scrutiny of any untoward possibilities. The concept of safe cities for Pakistan has also been shared specifically with regards to Peshawar, Lahore, Karachi and Islamabad. The main aim is to keep the centers of trade, economic and political activities stable and running smoothly. The monitoring with the help of scanners will give better control with regards to mitigating any possible security issues. Hence the resolve to crack down on terrorist acts is strong on both sides.
All these measures are reflective of the fact that the statements such as one given by Coats are either the lack of knowledge or an intentional attempt at ignoring the practical steps that have been taken to address security issues. The agenda only seems to be unabashedly issue demoralizing picture of the CPEC. The only factual reality is that the development projects are being executed speedily throughout Pakistan under CPEC and that CPEC will play an important role in elimination of terrorism, extremism and poverty from the region. Simultaneously the efforts can be further enhanced by launching collaborative foreign approach to counter terrorism.