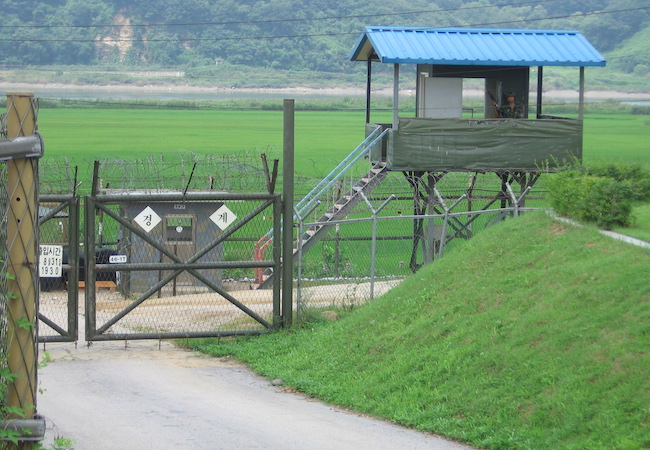 By Beenish Altaf
The rigid stance of both North Korea and of the US has raised concerns over the nuclear hangover in between both states. North Korea is not ready to give up its nuclear weapons at this point in time especially when it has tested all the required nukes to create its deterrence effect also when it had detonated the hydrogen bomb test. The United States and North Korea are undoubtedly edging into increasingly dangerous territory but there is still a way to avoid war. And this could be done only if it begins with talks between the two sides, instead of escalating the threats.
On the other hand, South Korea is pushing the U.S. to allow it to take control of its own military forces should war break out on the Korean Peninsula, but the Americans are concerned that Seoul is not ready yet.
As North Korea is aspirant of detonating more and more nuclear weapons test, the US as a consequent, warned the North Korea in very open words; all options are on the table which includes military strikes on North Korea to curb its nuclear aspirations. Despite of the US military movements and its outrageous war intimidation the North Korean foreign Minister Han Song-ryol stated: "Now that we possess mighty nuclear power to protect ourselves from US nuclear threat, we will respond without the slightest hesitation to full-out war with full-out war and to nuclear war with our style of nuclear strike, and we will emerge victor in the final battle with the United States."
However, two top U.S. national security officials sought to tamp down fears of imminent nuclear war with North Korea following days of heightened rhetoric by President Donald Trump, as America's top general prepares to meet with South Korea's leader. But the Director Mike Pompeo, Central Intelligence Agency and H.R., national security adviser declined the possibility of breaking out an actual war with North Korea. Nevertheless, McMaster while taking into account North Korea's near-term intentions after monitoring recent intercontinental missile tests and the country's improved ability to manufacture nuclear weapons said, "we are not closer to war than a week ago, but we are closer to war than we were a decade ago."
Also, the Trump's statements time-in and time-out make the analysts to expect the unexpected upshots, for instance, he recently said that military options against North Korea were "locked and loaded." Although ironically, the U.S. hasn't taken any public steps to prepare for hostilities, including evacuating Americans from Seoul, which is within range of North Korean artillery, or moving ships, aircraft or troops into position for an imminent response. The U.S. has stationed about 28,500 troops in South Korea.
Reports of the exercises come as the U.S. Defense Secretary James Mattis recently stated that threats of a nuclear missile attack by the regime are accelerating. He said "North Korea has accelerated the threat that it poses to its neighbors and the world through its illegal and unnecessary missile and nuclear weapons programs,"
'Following the Trump's declaration to unleash "fire and fury" on North Korea, Kim's regime threatened to fire four Hwasong-12 missiles over Japan into waters near Guam, home to U.S. military bases in the region. The U.S. and its allies warned Kim against such a move, and Japan deployed four Patriot missile interceptors into the western part of the country.' Similarly, Foreign Secretary Boris Johnson said that a military option must remain on the table in dealing with North Korea's nuclear program. He also viewed a speech in London that he don't think anybody could conceivably want a military solution to this problem, and yet clearly… the possibility of some kind of military option… that possibility must at least theoretically be maintained on the table.
Analytically when both parties want to maintain a hostile relationship and a rigid stance in dealing with this critical issue, a peaceful solution to the matter would only be a dream. On one side North Korea considers its nuclear growth the only way of survival and claims that if they have not opted to go nuclear they could have seen the its future similar like that of Iraq Syria etc. but on the contrary, the US cannot see another nuclear power emerging on the globe, plus its threatening posture in the region is unacceptable to the allied states of the US. However, in order to open up the doors of nonviolent solution one must be on the single page of negotiations and compromises, in one or the other way.