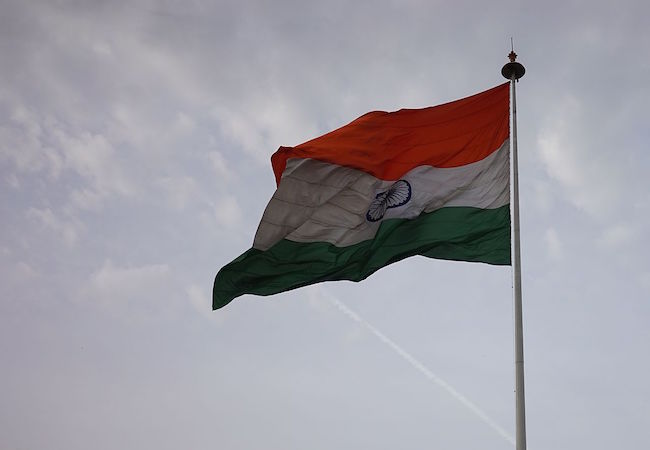 By Beenish Altaf
After the MTCR and the Wassenaar Arrangement, the membership in another of the four major export control regimes is expected to give India an opportunity in its bid to secure a berth in the 48-members Nuclear Suppliers Group. Ironically, India managed to get into three of the export control cartels over the last two years, i.e., membership of MTCR, Wassenaar Arrangement and Australia Group. However apparently, India considers that this move reaffirms India's non-proliferation credentials and its commitment to global peace and security, whereas in real it has nothing much to do with its good proliferation credentials.
The Australia Group (AG) is an informal association that works on the basis of consensus. It aims to allow exporters or transshipment countries to minimize the risk of further proliferation of chemical and biological weapons (CBW). The Group meets annually to assess ways in which the national level export licensing measures of its 41 participants can collectively be rendered more effective to ensure that would-be proliferators are unable to obtain necessary inputs for CBW programs, which are banned under the provisions of the Chemical Weapons Convention (CWC). It is the cooperative and voluntary group of countries working to counter the spread of materials, equipment and technologies that could contribute to the development or acquisition of chemical and biological weapons (CBW) by states or terrorist groups.
The Australia Group admitted India as the 43rd member on 19 January 2018 through a consensus decision. It is the third export control group India has joined in the series. It is already a member of Missile Technology Control Regime (MTCR) and Wassenaar Arrangement on Export Controls for Conventional Arms and Dual-Use Goods and Technologies.
Paradoxically, this move is expected to raise New Delhi's stature in the field of non-proliferation and also help it acquire critical technologies. Likewise the membership of these groups will give India a distinct advantage when participating in the management of global commerce in advanced technology.
In recent years, India is undoubtedly trying to integrate itself quickly within these regimes by playing politics. However, it is quite obvious that it would face roadblocks in its integration within the existing system. A somewhat deeper analysis indicates that the old non-proliferation order and actors are slowly reconciling to India's integration with the global export controls system. India's membership in the four multilateral export controls regimes questions the credibility and efficacy of the global system including the non-proliferation regime.
India has claimed that it has a spotless non – proliferation record and that it should be included in nuclear mainstream countries by also making it part of the NSG. However, it seems India's non-proliferation record is not as clean as it would have wanted the world to believe. A lot has been written about India's first nuclear test in the post-nuclear supplier's group debates. That test spurred the United States and several other countries to create the Nuclear Suppliers Group to more vigilantly restrict and monitor global nuclear trade.
Since India's nuclear program largely is Plutonium based, its uranium reserves are demonstrated to be low for its civil nuclear usage and military usage. The trend of nuclear deals with India — set largely by the US — has and will further overwhelm India with the Uranium reserves. India will not only benefit from its civil nuclear program but will also keep an extensive amount of Uranium for its bourgeoning nuclear weapons program. The assistance to India has made it a potential aspirant to become a South Asian nuclear giant. It also expects to be recognized as a world's legal nuclear power.
Nevertheless, India is undoubtedly spending more and more on developing its terrific firepower and strike capabilities. It outdoes China as the world's largest importer of weapons systems, indicating the country's intent of modernizing its military abilities and demonstrating capabilities beyond South Asia. It is feared that the whole Asian security is fueling arms trade now as the region has accounted for 46 percent of global imports over the past five years. As according to a report by the Stockholm International Peace Research Institute (SIPRI), six of the world's ten largest arms importers are in Asia and Oceania. This is alarming for the world in general and the region in particular as it could lead to a destabilizing impact on South Asia. Since India is neither party to the NPT nor it accepted full scope safeguards on its nuclear trade, therefore there should not be any chance of including India into the hub of civil nuclear trade, especially within the multilateral export control regimes. If done so, the purpose of all the regimes to aid non-proliferation efforts would be futile.