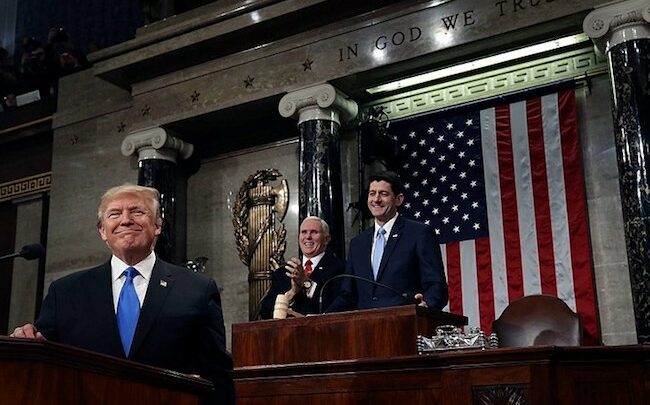 Former House Speaker Paul Ryan (R-WI) said today that President Trump will win reelection in 2020 because of his ideas and "record of accomplishment." Former top Republican lawmaker was clarifying earlier remarks that appeared to be vague and open to misinterpretation about prospect of Trump losing."To be clear, GOP wins elections when they're about ideas not when they're personality contests like Dems & media want," Ryan tweeted on Wednesday. "We're clearly better off because of @RealDonaldTrump. His record of accomplishment is why he'll win re-election especially when compared to Dems' leftward lurch." 
During a lecture in Florida on Monday, Ryan said that Trump would be unable to win the election based on his personality alone. "The person who defines that race is going to win the race," Ryan said. If this is about Donald Trump and his personality, he isn't going to win it," he said.
Donald Trump Jr. was quick to react. Saying he was "the speaker who lied to us", he criticized his ability to win elections.
"Pretty rich," he tweeted. "Mitt Romney's failed 2012 running mate, the speaker who lied to us and didn't deliver Wall funding (and then lost the house) gives advice on winning."
Congressman Ryan retired this January. Last year he said he wanted to spend more time with his children.