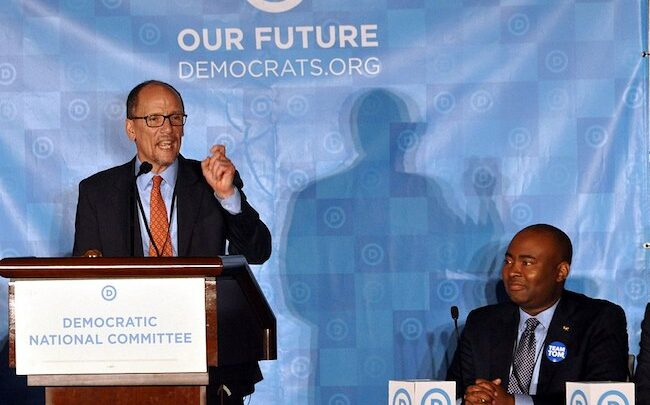 The Democratic National Committee (DNC) announced Thursday that the Miami will host the first of the party's 2020 presidential primary debates on June 26 and 27 in Miami, FL. The candidates from the crowded field of Democrats will have their first chance to stand out from each other. The debates will be broadcast live on NBC, MSNBC and Telemundo.
In a statement released on Thursday, DNC Chairman Tom Perez said that Miami was a vibrant and dynamic city that reflected the values and diversity of the Democratic Party. "I couldn't imagine a better setting for our first debate," he said adding that throughout every step of the process, DNC focused on "empowering the grassroots and ensuring that we hold the most transparent, inclusive, and fair primary in our party's history." 
Details on the venue, moderators and timing for the first debates will be announced at a later date, according to NBC News.
DNC chose not to have the Democratic National Convention in 2020 in Miami, but holding the first primary debate there underscores the importance of Florida for the party. 
"Miami is the perfect place to introduce our extraordinary presidential candidates to the country," Florida Democratic Party Chair Terrie Rizzo said Thursday. "People are hungry for new leadership in the White House, and after the first debate, they're going to be fired up and ready to organize for Democrats."
Sixteen Democratic candidates have stepped up to run for president in 2020, vowing to unseat President Trump. It is expected that other prominent Democrats, including former Vice President Joe Biden, will join the battle soon. 
The DNC said it was also capping the number of debate participants at 20 and should there be more candidates, they will have to "draw lots" to determine which night they will take the debate stage.