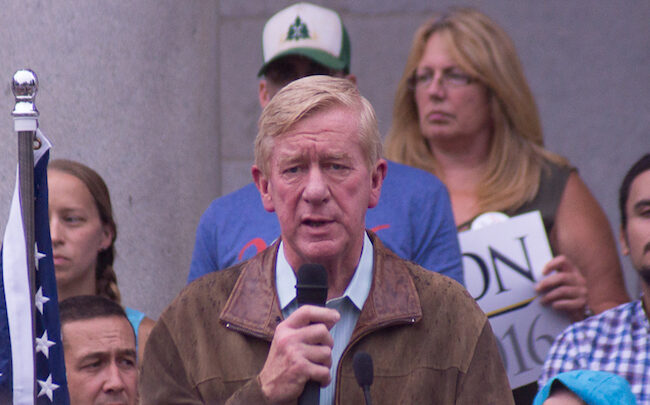 Former Massachusetts Governor Bill Weld announced his bid for presidency on Monday, presenting himself as a viable moderate alternative to Donald Trump. 
Speaking at an event in New Hampshire in February, Weld said that the president is "simply too unstable to carry out the duties of the highest executive office — which include the specific duty to take care that laws be faithfully executed — in a competent and professional matter." He added that it was saddening that "our energies as a society are being sapped by the president's culture of divisiveness."
Weld was appointed by President Ronald Reagan to the post of U.S. attorney for Massachusetts in 1981. Five years later, he became assistant U.S. attorney general in the Department of Justice's criminal division for one year. Weld was then elected Massachusetts governor in 1990 and re-elected in 1994. 
However, his runs for political office have not always been successful. He lost the election for Massachusetts attorney general in 1978, the U.S. Senate in 1996 and the vice presidency — as Gary Johnson's running mate — in 2016.
Although Weld is a registered Republican, he has at times supported liberal policies on social issues, including abortion rights, same-sex marriage and rolling back federal restrictions on marijuana. He's also been critical of Trump's policies on climate change, and supports the United States rejoining the Paris Agreement.