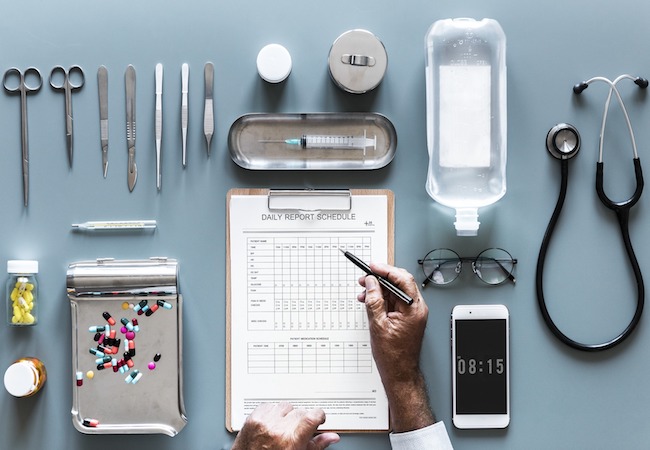 By Brooke Faulkner
Medical tourism has gained immense popularity in recent years. In fact, more and more Americans are traveling overseas for their medical needs than ever before. According to a research paper published in the American Journal of Medicine, an estimated 1.4 million Americanssought healthcare overseas in 2017. Cosmetic surgery, dental procedures, cardiac treatment, and in-vitro fertilization are just a few of the popular reasons why Americans choose medical tourism. 
Consider the case of Tatum Hosea from Salt Lake City. Hosea, along with her father, traveled to Mexico Bariatric Center in Tijuana for surgery to receive gastric sleeves. Having never set foot in the Center till the day before their respective surgeries, father and daughter agreed to walk away if they felt uncomfortable. However, they were pleasantly surprised by the caring staff and level of professionalism, making for a comfortable experience.
Hosea states that having the surgery in Mexico was "the best decision (she) ever made," with an estimated savings of $9,000: The surgery in Tijuana cost her about $5,000, while American doctors quoted her about $14,000 for the procedure.
Hosea is not the only one to seek care overseas. Kathleen Peddicord shares the story of her friend Lee,who sought medical care in Cuenca, Ecuador. On a recent visit to Cuenca, Lee had a small, non-threatening cancerous growth removed. His total cost of the procedure, which included the operation, an office visit, local anesthesia, supplies, and associated lab work came to $110.
Reminiscing on this, he stated, "By coincidence, I'd had the same thing done the last time I was in Arizona. The total cost there was $5,190. Even after insurance, my portion was still $347.11 … To put this into perspective, it cost 300% more to be insured in the United States than it costs to be uninsured in Ecuador!"
Reduced Costs, Better Care
These examples illustrate why many Americans opt for medical tourism. Often, insurance in the U.S., or even being covered abroad by an American insurance company, costs significantly more than receiving uninsured healthcare abroad. That's not to say that there is no value in having insurance — if you are traveling for tourism or business purposes, ensuring that you are covered abroad is an absolute must.
However, the discrepancy between the cost of uninsured medical procedures in certain foreign countries when compared to costs in the U.S. simply point to the severe unaffordability of healthcare in the U.S.even after insurance. It's no surprise that many Americans would consider leaving the country to receive cheaper medical care.
The cost of medical care is only one of many considerations when deciding on a medical procedure. More importantly, people are concerned with the quality of care. In the case of both Hosea and Lee, the quality of care was above satisfactory. In fact, Lee's opinion is that the care he received in Cuenca was much better than the care he could have received domestically. — he felt the healthcare professionals offered "better attention, more personalization, and fewer mistakes."
Further, certain medications are difficult to acquire in the U.S. through legal means. Many products of cannabis, such as marijuana-derived CBD oil, is illegal in most states. By traveling abroad, Americans can access such products in order to better manage chronic pain, as well as a plethora of other issues.
Is There a Dark Side?
It's important to note that medical tourism is not all rainbows and butterflies. The industry has a dark side as well. Many, like Justin Blackburn and his stepmother, Elizabeth Erickson, have been victims of malpractice via medical tourism. Blackburn also decided to undertake a gastric sleeve procedure. Even though his insurance in the U.S. covered the surgery, he was disqualified from his coverage for not being obese enough. Due to this, Blackburn went to Mexico for bariatric surgery — at first, the surgery seemed to go off without a hitch, but Blackburn slowly developed complications during the post-surgical care period.
Many patients who travel overseas for medical care do not receive adequate post-surgical care since they are unable to constantly fly back to a foreign country for follow-ups and regular check-ups. Blackburn and his stepmother underwent lap band procedures but could not periodically return to Mexico to have these lap bands adjusted, as was required. Instead, both he and his stepmother had to see a nurse in the U.S., who was once trained under their surgeon from Mexico. Unfortunately, the nurse overtightened Blackburn's lap bands, leading to the development of acid reflux and esophagitis.
His stepmother suffered an even worse fate: death. The nurse "overtightened her lap band so tight that her stomach acids leaked out of her stomach into her heart and lungs, and she died of sepsis," Blackburn said.
Of course, death as a result of medical error isn't limited to medical tourism alone. However, with fewer chances of regular follow-ups, post-op care, and a reluctance from local doctors to check up on patients who have been operated on abroad, the risks are certainly high.
Safety First
Due to this, it's important to take thorough safety precautionsbefore engaging in medical tourism, including soliciting tailored health advice from medical professionals. What's more, the treatment destination and facility should be thoroughly researched and vetted by a trusted medical professional.
Other things to consider include protection from theft. Medical records are a hot target for information thieves. Since a medical record has all the information any criminal needs in one place, its loss could lead to serious cases of identity theft. Dealing with identity theft overseas, especially after a medical procedure, can be extremely tiresome. For medical tourists, it's important to enroll in programs to secure one's identity. These programs utilize big data and machine learning to detect unusual habits and alert the client of suspicious behavior. With the right safety measures in place, medical tourism can be a cost-effective and high-quality option for Americans. Drastically reduced prices, personalized services, and a high quality of care all contribute to the booming medical tourism industry. However, due diligence is very much required to ensure a seamless and successful medical experience. After all, regardless of whether care is sought overseas or within the U.S. itself, health and safety should be one's top priority. 
Brooke Faulkner is a writer and mom based in the Pacific Northwest. She writes about issues important to her and her family, in hopes that spreading knowledge will help inform people on the decisions being made that affect their lives. You can find more of her writing on contently or twitter.