MIDDLE EAST
OPINION
The Turkish shipping company rejects accusations of violating US sanctions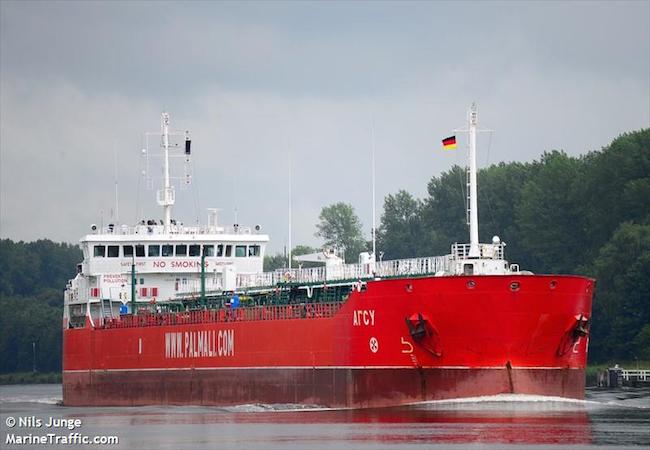 By Michael Bennett
Mubariz Mansimov, Azerbaijani-Turkish tycoon and head of Palmali Maritime Shipping, refuted claims about the ownership of vessels which visited Iran and were listed on OFAC (Office of Foreign Assets Control) of the U.S. Treasury Department).
The allegations about Mansimov's complicity in the illegally shipping Iranian oil to Syria surfaced after Turkish and Russian media reported on the development last week. Russian Business Consulting (RBC) reportedly claimed with the reference to the Turkish media that oil tankers M/T AGSU and M/T AGDASH, belonging to Palmali Shippping, loaded oil and oil products from Mawared Energy, headquartered in Dubai, and delivered these products to the port of Fujairah (UAE), in violation of the US sanctions regime.
In response to allegations, Mansimov adamantly denied any involvement and said that his company simply does not work with sanctioned countries.
Mansimov said that the vessels belonging to Palmali Shipping had not visited Iran or Syria because of U.S. sanctions imposed on these countries. He underscored the fact that "the news spread in Turkey and Azerbaijan is not true, the vessels mentioned in this news do not belong to Palmali Denizçilik or a group of companies".
Although it might be unclear from vessel tracking websites which company these vessels belong to, both have the name of the company printed on the ships M/T AGSU and M/T AGDASH. Moreover, despite the fact that the tankers had already been removed from the list of vessels owned by Palmali Shipping on its website, they can still be listed on the megavisionsites.com.
No other company has come forward with confirmation about ownership of these vessels or any other statements regarding the shipments in question, so far.