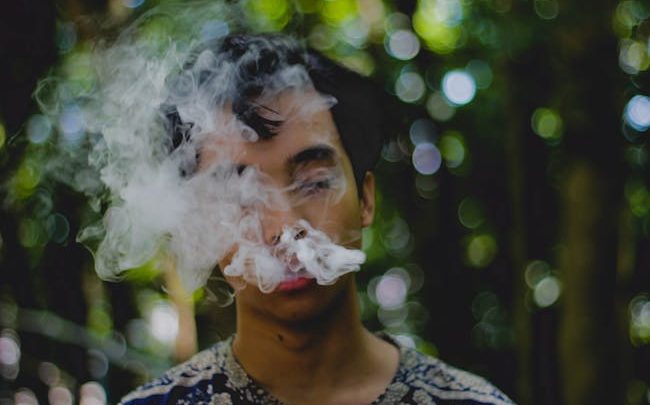 By Adrian Johansen
More than two years after then-U.S. surgeon general Vivek Murthy released his eye-opening report on addiction, citing an annual economic burden of $442 billion, the country is no closer to combating the problem. Murthy's "Facing Addiction in America: The Surgeon General's Report on Alcohol, Drugs and Health" advocated for proven treatment methods and widespread addiction-related education. Despite the surgeon general's declaration that addiction is a treatable disease, incarceration is still the go-to solution for those who possess and use illicit drugs.
Murthy believes removing the stigma surrounding addiction is key to reducing the number of addicts. "We have to recognize (addiction) isn't evidence of a character flaw or a moral failing," Murthy said in a 2016 USA Today interview. "It's a chronic disease of the brain that deserves the same compassion that any other chronic illness does, like diabetes or heart disease."
Treatment or Incarceration?
Despite Murthy's declaration, the U.S. remains years behind a number of countries that have less strict drug policies in place, most notably Portugal. In 2001, the tiny Mediterranean country officially abolished criminal penalties for personal possession of all drugs, from marijuana to heroin. Those caught with a less-than-10-day supply of an illicit drug are given treatment-based healthcare services in lieu of incarceration.
By 2009, Portugal's results were apparent. HIV infection rates dropped, as did the use of illicit drugs among teenagers. The number of addicts seeking treatment more than doubled. Further, organized crime was all but eliminated thanks to countrywide decriminalization, leading most experts to declare the policy a resounding success.
But how close is the U.S. to implementing a similar policy of decriminalization? Dr. Jerome Adams, Murthy's successor and 20th Surgeon General of the United States, is also an advocate for treatment over jail time, especially among those currently incarcerated on drug-related offenses. For Adams, however, the issue is personally as well as professionally relevant. His younger brother, Phillip, is one of the nearly 21 million Americans who struggle with addiction.
As part of the Trump administration's fight against the national opioid epidemic, Adams and his team are helping to spread information about addiction. They are also working to increase the availability of naloxone across the country. Naloxone is one of the primary ingredients in Suboxone, which is used to treat opioid dependence. Suboxone is considered a safe and effective treatment against opioid addiction, and may lead to patients remaining in treatment for up to 24 weeks. Treatment duration is an important consideration when it comes to a method's efficacy.
Modern Healthcare Advancements
Many Americans are unaware of the fact, but there are more addicts in the country than the number living with all forms of cancer combined. Yet only about 10% of those with a substance addiction seek treatment. In many cases, insurance won't cover addiction services, and the high costs of treatment— especially the in-patient variety — are prohibitive.
There's good news for addicts in our digitally connected world, however. A variety of modern technologies are transforming patient care, including telemedicine and wearable monitoring devices. Within the field of addiction treatment, digital devices are especially helpful in diagnosing addiction and determining if a treatment program is working. As for telemedicine, the technology can help addicts better open up to healthcare providers. Addicts are often secretive and untrusting, and they may feel much more comfortable discussing their condition remotely, from the comfort of their own home.
Regarding Alcohol Addiction
In discussions about addiction treatment, the focus is often on illicit substances such as heroin, cocaine, and methamphetamine. Conversely, alcoholism tends to be overlooked except in the event of a drunk driving accident. However, more Americans struggle with alcohol dependence than ever before, and the numbers are rising.
Legal professionals claim that more than 15 million U.S. adults struggle with alcoholism. Of that number, only about 7% are seeking treatment, leaving friends and family largely responsible for an alcoholic's well-beingand care. While there are numerous resources available for those dealing with an alcoholic loved one, from no-cost 12-step programs to federal agencies, the most effective form of treatment is medically based. Withdrawal from alcohol can be fatal and should be managed under the care of a healthcare provider.
In Europe, alcohol recovery treatment often involves a combination of talk therapy and medication. Patients report varying degrees of success. Nalmefene, for example, was introduced in several European countries in 2013, including Norway and Poland. It was shown to help reduce alcohol consumption by about 60% after six months of treatment in clinical trials.Clearly, different nations have various approaches to addiction treatment, but the overarching goal is the same: reducing the number of addicts. It may be that a multifaceted approach to the problem is needed — one that integrates innovations in patient care, effective medications, and social policies that favor recovery and treatment over incarceration.