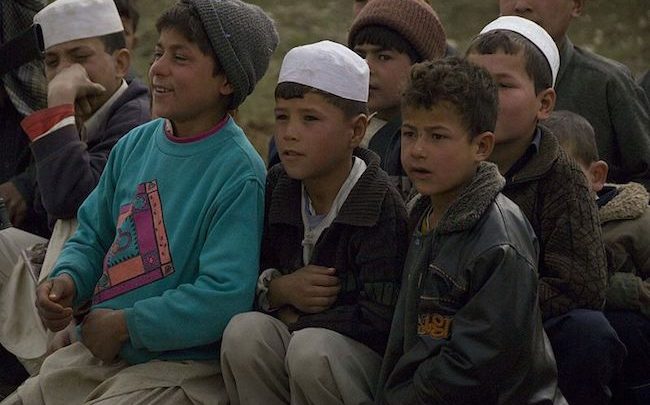 By Alyssa Heisey
"We remember a life without conflict. And we know a childhood in peace is possible. But today we are paying the price for adults' war…Do not silence our words and our dreams. Listen to what we have to say. Listen to our opinions." These are the voices of children from Mali, Sudan, Colombia, and Syria.
Children who live in countries effected by war should be given a voice and the opportunity to remember what a peaceful homeland looks like. Mere survival, however, often makes this dialogue an impossibility. Children have valuable dreams and opinions to share, but their voices are silenced when fear overshadows hope.
According to a recent Save the Children report, "in 2017, more than 420 million children were living in… 'conflict zones' or 'conflict-affected areas'…30 million more than in 2016." Out of these 420 million children, "142 million were living in high-intensity conflict zones."
One country where children have been living in the middle of war for too long is Syria, which is listed by Save the Children as one of the ten worst conflict-affected countries to be a child. According to the United Nations, "more than 400,000 people have been killed in Syria…as of January 2019, more than 5.6 million have fled the country, and over 6 million have been internally displaced." Multiple warring factions within Syria complicate the conflict—including President Assad's regime, al-Qaeda linked terrorists, and opposition rebel groups.
The Christian cities of Mhardeh and al-Suqaylabiyeh, both in the Hama Province, are being effected by the situation in Idlib, a neighboring province largely occupied by Islamic jihadist groups. Mhardeh and al-Suqaylabiyeh have frequently been subjected to violence as a result of the Syrian conflict. Some believe that the regime has even attacked Mhardeh using cluster bombs, which are internationally banned. The casualties in these cities continue to multiply, and the violence does not spare children.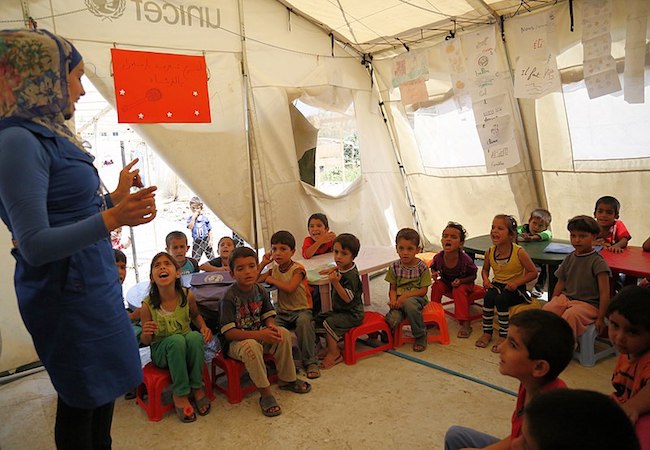 One such attack in Mhardeh, which occurred in September 2018, resulted in the death of 10 people and the serious injuries of 20. Of these 10 people, 3 were children.
An attack in May on al-Suqaylabiyeh—a city believed to be relatively safe—resulted in the death of 6 people and the injuries of 8. Five of those killed were children as were 6 of those wounded, all attacked while playing near a local monastery. Their names were Suheir Jarzas, Inzik Ruzuk, Basar Nema, and Jessica Samardzin. The oldest child was only ten-years-old.
"I want everything to go back to how it once was," says Sara, a child from Syria. One Syrian boy named Ibrahim states, "In [the Syrian war] I lost five cousins, my mother, my brothers, my sisters, my uncle, and most important of all…we lost our country." Another boy named Mohamed explains, "Before the war, we used to play and enjoy ourselves. But after the war we became frightened by the sound of mortar shells and explosions. We no longer dared to go out to play." One Syrian girl who became a refugee in Germany, says, "I haven't forgotten where I came from, I haven't forgotten that…I'm from a homeland, from Syria."
Many Afghan children are also forced to live in a state of constant fear for their lives; Afghanistan has been at war since the Soviets invaded in 1979. Since then, it has experienced civil war and seen the Taliban and other extremist groups come to power. Afghanistan is included alongside Syria on Save the Children's list for the ten worst conflict-affected countries to be a child. Recent statistics show that in 2018, 927 children were killed in Afghanistan—the highest number on record in a single year.
In a 2007 interview, a ten-year-old Afghan girl says, "The life of women and children is not good here; it's bad. If I become an adult and I have children, I want my children to have a good life." Notice that she says "if I become an adult," not "when I become an adult." In peaceful countries such as the United States, the common phrase is "When I grow up…" Sadly, there was reasoning behind this young girl's ominous choice of words, and based on the statistics from 2018, it is likely that Afghan girls will continue to think this way.
It is children like Saber who make a difference despite the dark statistics—he says he wants to be a photographer because "life is so sad, I want to capture and keep people's happy moments in life."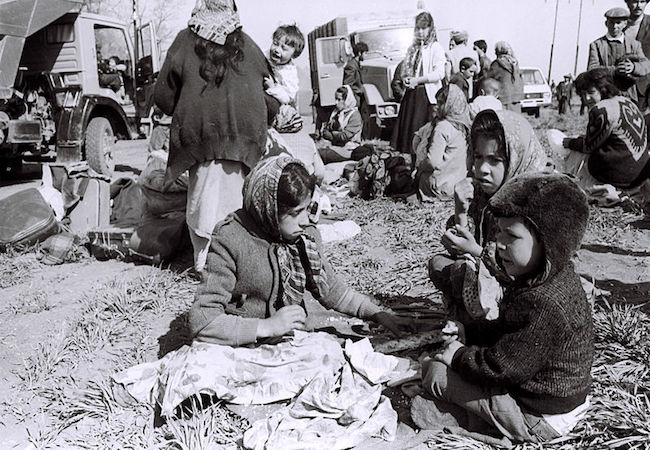 While war is effecting children in the Middle East, children in Africa are also experiencing its effects. Rwanda is not currently fighting a war, but the genocide of 1994 continues to impact the youth of Rwanda, many thousands of whom lost their parents to that tragedy during which an estimated 800,000 people died in 100 days. Despite this devastation, there were children who did not lose hope and who today are making a difference in the lives of other children, including through a program called Through the Eyes of Children. In this program, Rwandan children are taught photography, and encouraged to capture and to share their environment through that medium. These photographs have been exhibited around the world, and the proceeds have provided the children with an education, food, and clothing.
Three of the children from the program's original group now lead the organization and have held workshops in other countries, including in Lebanon for Syrian refugees. One of the leaders of the organization is Gadi, who is now in his late 20s. He says, "It's a great feeling to be able to transfer knowledge to kids in difficult conditions like we used to be in. It's like getting them a medicine to heal them. It's treating them because we know from experience that because of photography, they will be better people."
More programs that give hope and a voice to children are needed, especially in war-torn regions and regions experiencing instability, because it is here that children too often live cowed by fear. Children can show others how they view their country, while providing memories to future generations to look back on.
Meeting the basic needs of children is vital, but also giving them a voice is beautiful. Joanne McKinney, Project Director for Through the Eyes of Children, says, "When you give a child a chance to tell their story from their perspective, it tells them they matter, and that their story matters." Children have the power to speak hope into their countries, and we need to care about empowering the children of the world so that they can accomplish this.