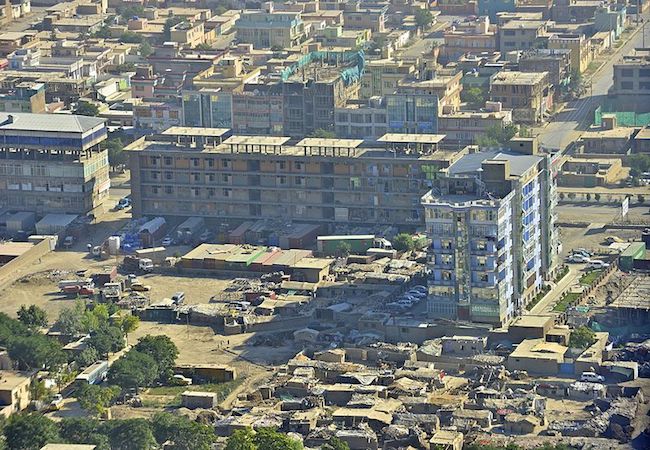 By Saima Afzal
Pakistan has made continuous serious efforts to warn international community of the humanitarian crisis and security concerns in Afghanistan.  Pakistan's Prime Minister, Foreign Minister and National Security Advisor have raised this issue in their diplomatic engagements with multiple dignitaries. It has hosted the Troika Plus Summit in Islamabad where Russian, US and Chinese special representative for Afghanistan participated.  Pakistan has also successfully hosted the 17th Extraordinary Meeting of Council of Foreign Ministers of OIC Countries with the objective to explore "means and mechanisms" for aid delivery in coordination with UN agencies, international financial institutions, and the international community for mitigating the humanitarian crisis.
Besides its efforts on the diplomatic front, Pakistan has provided assistance to Afghans through its own resources as well as in collaboration with NGOs and INGOs by air and land routes and has also provided education and medical assistance including organizing two free eye camps in Afghanistan.
The US Sectary Antony Blinken has thanked Pakistan for hosting vital OIC meeting & inviting the global community to continue cooperating to support the Afghan people. He said that the OIC Extraordinary Session on Afghanistan is a prime example of our collective determination and action to help those most in-need. The US Special Representative for Afghanistan Thomas West has also praised Pakistan for its efforts in enhancing peace and hosting a special meeting of the Organization of Islamic Cooperation (OIC) in Islamabad.
Though spoilers tried to undermine the success of the conference. However, these speculations were set aside by Afghan Foreign minister who declared OIC conference as positive and successful for highlighting concerns of Afghans. These efforts have also been set aside by coordination between Pakistan and Afghanistan at top level.
Consequently, post OIC Conference international response was positive because now the world is more aware of the gravity of the humanitarian situation in Afghanistan as the collective voice of Muslim countries and participation of other major countries has successfully sent a message that Afghans are the responsibility of international community in their hour of need.
There is an increasing pressure on international community to take steps to help avert the humanitarian disaster in Afghanistan and rebuild its economy. President Putin has stressed that aid to the Afghans should be provided by the US and allies that fought for the past 20 years in Afghanistan.  "Now, it is necessary to provide assistance to the Afghan people. And this should be done, first of all, by those countries, which have caused such enormous damage to the Afghan economy and society. Those who have been there for 20 years, destroyed the economy, need to provide assistance first," According to the Russian President.
German Foreign Minister Annalena Baerbock has also expressed concerns on 'collapsing economy and starvation of many people in Afghanistan.  She also warned that "Afghanistan is heading to worst humanitarian catastrophe of our time".
Qatar and Turkey are also set to jointly operate Afghan airports after agreement with the Afghan government.  Similarly, China has donated winter clothes, blankets to Afghanistan as humanitarian aid.  Uzbekistan has also sent aid to Afghanistan which was received by Minister Abbas Stanikzai Kazakhstan has also pledged a 155-ton aid package to Afghanistan.  Other countries are also stepping in to engage with Afghanistan on economic stabilization and peace in the country.
Pakistan's ambassador at the UN mission in Geneva urged the international community to consider Afghanistan's economic needs. The United Nations also launched a record funding appeal on 11 January 2022 for more than $5 billion to provide life-saving relief aid to 28 million people inside Afghanistan and five neighboring countries of refuge this year.  On 11 January 2022, The United States Agency for International Development (USAID) also announced the United States government's initial 2022 contribution of more than $308 million in humanitarian assistance for the people of Afghanistan.
The US is realizing that the aim behind the assistance to Afghanistan is to help avert the humanitarian crisis in Afghanistan and not let extremism and terrorism re-emerge and spill over into the region. Absence of which will have peace and security implications for the whole world. A stable Afghanistan is in the favor of whole region and world and it is the responsibility of US and other major powers to stabilize the country.  Pakistan is selflessly supporting Afghans despite of economic strangulation and it is the responsibility of international community to take practical steps to bring out Afghans from humanitarian crisis.
Saima Afzal is Islamabad based analyst.