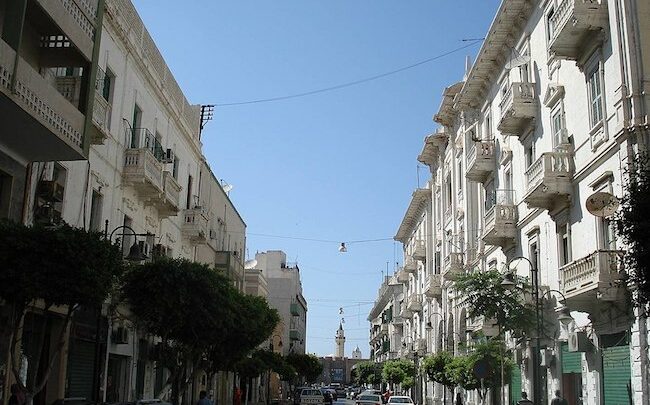 By Rene Wadlow
After a two-day truce to observe the Eid al-Adha ceremonies, fighting was resumed in and around tripoli, Libya continuing to take its deadly toll of civilian lives. The U.N. envoy for Libya, Ghassan Salame, has recently warned that the influx of weapons from foreign supporters in violation of the arms embargo was fueling the conflict – arms from Egypt and the United Arab Emirats to General Khalifa Haftar, Turkey to the government opposing him.
Dozens of people were killed in an air raid on 3 July 2019 on a detention center holding migrants in a camp at Tajoura, a suburb of Tripoli according to the U.N. Support Mission in Libya. Most of those killed and wounded were Africans from Sudan, Eritrea and Somalia who had hoped to reach Europe but were blocked in Libya. Others held in the detention center had been returned to Libya, arrested trying to cross the Mediterranean Sea.
In 2018, some 15,000 persons were intercepted on boats at sea and returned to Libya, placed in detention centers without charge and with no date set for release. The detention centers are officially under the control of the Government of National Accord's Department for Combating Illegal Migration.  In practice, most of the detention centers are controlled by militias.  The former U.N. High Commissioner for Human Rights has described the conditions in these detention centers as "an outrage to the conscience of humanity."

Since the outbreak of armed conflict on the outskirts of Tripoli on 3 April 2019, many persons have been killed or wounded in what General Khalifa Hifter hoped would be a blitzkreig advance. He badly underestimated the degree of military response that he would meet from the militias loyal to the Government of National Accord led by Prime Minister Fayez al-Sarraj. Since the blitzkreig bogged down, in the absence of a ceasefire, the humanitarian situation is dramatically degenerating.
The dramatic conditions in Libya have a double aspect. One is the need to create a stable administrative structure of government taking into consideration the geographic and ethnic diversity of the country. The second aspect is the humane treatment of refugees and migrants from other countries who have tried to cross Libya or have been returned from failed crossings of the Mediterranean.
Therefore, the Association of World Citizens, as an immediate step, calls for a humanitarian ceasefire and the resumption of U.N.-led negotiations in good faith among a broad spectrum of Libyan political parties and tribal representatives.
Secondly, the Association of World Citizens calls for an end of returning refugees and migrants to Libya.  Other countries must welcome migrants while longer-range cooperative structures are put into place.  Migration issues will continue to challenge the world society.
*This post contains affiliate link(s). Click here for Affiliate Disclosure.