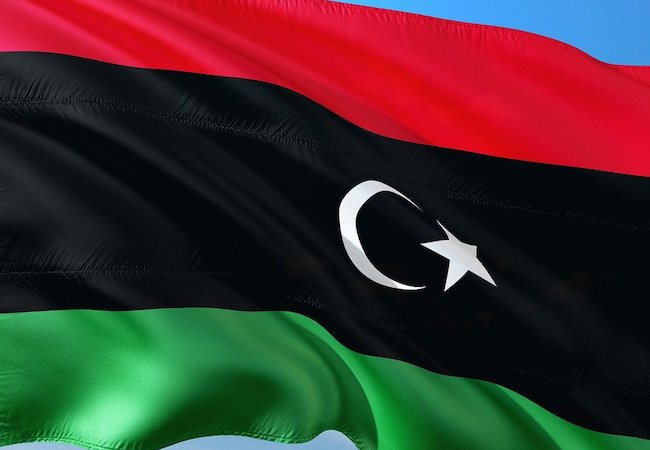 By Abdulrazag Elaradi
When the 42-year dictatorship of Muammar el-Qaddafi was finally toppled in October 2011, there was much jubilation and hope for a new democratic Libya. Sadly, today, that cherished goal still eludes a nation that has seen two rival administrations at war with each other for almost a five years: one backed by the United Nations and based in Tripoli in the west; the other led by Khalifa Haftar, headquartered in Tobruk in the east and backed by the United Arab Emirates, Russia, and Egypt.
In September 2011, the United Nations Support Mission in Libya (UNSMIL) was established to assist in the country's democratic transition after Qaddafi. At that time, the first Special Representative for UNSMIL, Ian Martin, was announced. Since then, there have been five more Special Representatives: Tarek Mitri, Bernardino León, Martin Kobler, Ghassan Salamé and Stephanie Williams, who was appointed Acting Special Representative in March 2020 after the resignation of Salamé.
On January 18 of this year, UN Secretary-General António Guterres announced the appointment of yet another Special Representative, Slovak diplomat and politician Ján Kubiš, to replace Williams. Kubiš previously served in various UN missions in Lebanon, Iraq and Afghanistan. It remains to be seen what he will bring to the table as Special Representative, though Turkey has already welcomed his appointment. What is known is that, except for Williams, the track record of all these UNSMIL envoys has largely been dismal.
From 2012 to 2014, dialogue efforts by Lebanese professor and politician Tarek Mitri were undermined by Libyan parties allowing armed militias to wreak havoc in Libya, with no end in sight for the carnage by the time he left office. When Spanish diplomat Bernardino León, who was appointed Special Representative in 2014, stepped down from the post the following year, he took up a position as First Director General of the United Arab Emirates' Diplomatic Academy. As reported by The Guardian in November 2015, leaked emails revealed that León had conducted secret political negotiations with the UAE government, a supporter of Haftar, during his time as the UN envoy in Libya.
León's replacement, German diplomat Martin Kobler, proved controversial, too, when it was alleged by members of his own staff that while he was Special Representative for the United Nations Assistance Mission for Iraq (UNAMI), he had likely contributed to significant human-rights violations in that nation, causing many UNAMI staff to resign in protest. Kobler served as UNSMIL Special Representative for almost two years during which time he was mandated to help hammer out a binding agreement and ceasefire in Libya, but nothing like that ever materialized.
Lebanese academic Ghassan Salamé, Kobler's replacement, took over as UNSMIL Special Representative in June 2017 but resigned in March 2020, citing health reasons. However, the real cause was his frustration with the inability to prevent foreign intervention and get the two sides in Libya to forge a mutual agreement to end hostilities and move toward a united, democratic nation. In January 2020, Salamé said to reporters in New York City after a closed-door meeting of the UN Security Council: "What I asked the Security Council, and what I asked these countries, is very clear: keep out of Libya."
Compare this litany of failure with the extraordinary successes of U.S. diplomat Stephanie Williams. She has helped do what no previous UNSMIL Special Representative has been able to do: broker a ceasefire that has endured to date; implement a prisoner-of-war exchange; move toward a central bank board, a united exchange rate for the Libyan dinar and an economic reform plan; and establish the 75-member Libyan Political Dialogue Forum (LPDF) to foster inter-Libyan dialogue toward the democratic legitimacy of its institutions, pave the way to elections on December 24, 2021, and draft constitutional rules to govern those elections.
On December 30, 2020, in a virtual speech to the LPDF, Williams said Libya "will not be able to succeed if the approach that is taken towards these important deliberations is represented by a zero-sum calculus where there are clear winners or losers…. What you don't want to risk is a solution made outside of Libya and somehow imposed on you … ultimately I think that is selling out Libya's sovereignty and I truly believe that you can make this solution a Libyan solution."
Williams further stated at a press conference on January 16, 2021, that all this progress was made "to genuinely tackle the issues that have driven Libya's long-standing conflict, including the armed conflict itself, its economic roots, the political crisis and division, and the need for accountability, transitional justice and reconciliation. This is a Libya-Libya process. It is not being brokered by foreign powers in smoke-filled rooms in faraway capitals."
Clearly, with all the significant steps made in Libya while Williams was UNSMIL Acting Special Representative, it is unfortunate she won't be at the UN helm for the country going forward. We can only hope Ján Kubiš will maintain and build on Williams's accomplishments towards an election this year. If he doesn't, if he changes course adversely, if the bad actors currently interfering in Libyan society persist in their disruptive actions, Williams' good work will be undone.
Until then, Kubiš' first challenge will be to see through UN Secretary-General António Guterres' call for all foreign fighters and mercenaries to depart Libya as mandated in the October 23, 2020, ceasefire agreement signed by the warring sides that have broken the country in two. 
Abdulrazag Elaradi, a Libyan businessman, was on the Libyan National Transitional Council from 2011 to 2012. Currently, he serves as part of the Libyan Political Dialogue Forum and as a member of its legal committee.