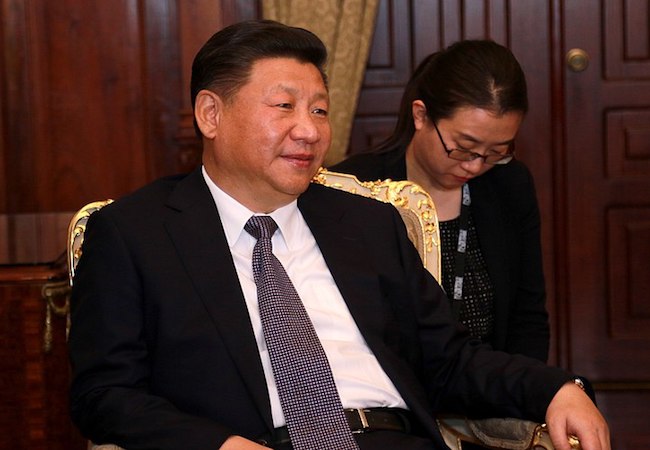 By Samarth Kavoori
On the 11th of October, the Chinese president Xi Jinping landed in India to attend an informal meeting with his Indian counterpart Prime Minister Narendra Modi at Mamallapuram in Tamil Nadu that led to speculations about the unexpected encounter. Although not official, it does come at an interesting point considering South Asia's political atmosphere. The arguments among speculators primarily emphasise on Pakistan's interference in Kashmir, the US-China trade war and its effects on the regional economy and India in specific.
However, a third dimension that isn't discussed in India to the same extent is China's relationship with India's eastern neighbours and how it affects the Belt and Road Initiative (BRI). Following his India visit, Xi Jinping travelled to Nepal for an official bilateral visit, the first by a Chinese president since 1996. Nepali Prime Minister KP Sharma Oli and China facilitated the signing of a mammoth 18 agreements pertaining to various factors involved in order to improve Nepal's economy such as agriculture, health, industry, tourism as well as infrastructure. Moreover, sources suggest China would provide nearly USD 500 million in financial aid to enable Nepal's infrastructure-based programs.
China's intensified presence in the landlocked country and Nepal's involvement in BRI remain major concerns for New Delhi, that has traditionally seen Nepal as a bulwark countering its giant neighbour to the east. Nepal on the other hand is primarily concerned with improving its socio-economic conditions and has remained neutral to either country's presence as well as accepted economic aid from both sides. Nepal's BRI agreement with China in 2017 has aggravated the situation further. The view on China's growing economic and political footprint in Nepal is considered economically manipulative by some and genuine neighbourly ties with its Southern neighbours by others. However, what one can say for sure is China's readiness to share insights on the success of its economic model does attract countries in the region i.e. primarily Nepal and Bangladesh.
China and more recently Bangladesh's emphasis on manufacturing is potentially an inspiration for the Himalayan state as well. Furthermore, like Bangladesh, Nepal also benefits from the China-India economic competition and investment into their respective countries. Although, at present, India's hampered economic growth is likely to have consequences internally and within South Asia as well. Bangladesh as of 2019 has been bestowed the title of the "Asian Tiger" amidst its growth amounting to 8% in the present financial year. Like Bangladesh, Nepal too is expected to experience an increased growth rate projected at over 6% by 2020 i.e. similar to India's current rate, thus making the region a potential economic hub for the Chinese and other foreign investors.
Xi Jinping's recent South Asia visit can possibly invite two conclusions from an Indian perspective. The first China's economic presence in South Asia is likely to magnify with time and India must emphasise more on its 'Look East' policy that has faltered after an extravagant introduction. India's poor economic growth in the present financial year aggravates the situation further as it may lose a dominant grip in South Asia.
The second perspective would be to cooperate with China diplomatically about its presence in Nepal while its trade war will continue to ensure a smoother economic development for its Himalayan neighbour. The latter is likely to be a more feasible solution as China tightens its grip to mark its presence in South Asia, however, in the event of an economic recovery, India may deter Chines influence eventually.
Samarth Kavoori has graduated with an MA in Diplomacy, Law and Business from O.P. Jindal Global University and works as an analyst at a security risk management company called Grid 91 in Mumbai with emphasis on Geo-economics in South Asia.