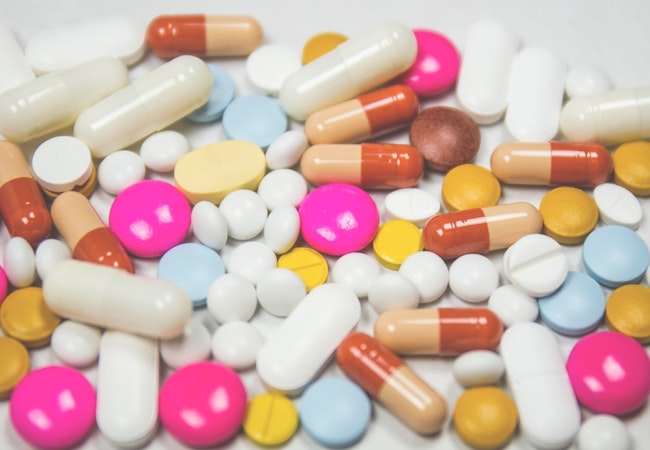 The opioid crisis in America has been gathering national attention from both the government and the medical community for several years now. This crisis is classified as the worst addiction epidemic in U.S. history and it continues to claim the lives of many. Youth are being affected by the opioid crisis both directly and indirectly as families are being torn apart. Approximately 8 million children under the age of 18 live with at least one adult battling opioid addiction. This means addiction not only affects the person battling with it, but the entire family is impacted too.
Opioid addiction is complex and multifaceted, so to tackle it, multiple solutions should be adopted. Below, you'll find out how America's youth are being affected by opioid addiction and potential solutions to the problem.
Subject to Unhealthy Living Situations
One of the impacts that opioid addiction has on America's youth is the creation of unhealthy living situations. In the case where a youth is living with a family member who is addicted, they are likely to experience neglect as their parents may not be capable of providing basic needs such as food, shelter, and safety. They could also be at a higher risk of experiencing physical and emotional conflicts.
Being exposed to such living conditions can also result in kids ending up in foster care. Research has found thatbetween 2000 and 2017, the proportion of foster care entries due to drug use increased. By the end of that period, there were 5 million foster care entries and about a quarter happened because their parents were using drugs. This means that opioid addictions are resulting in a family experience that can be painful for everyone involved.
Aside from being subject to a hostile environment, youth who are exposed to addiction at home are also likely to have a higher chance of ending up with their own substance abuse disorder. With research suggesting that addiction is hereditary, being exposed to substance abuse and high-stress environments could trigger addiction in young people.
Less Likely to Receive Treatment
According to an article written by Casey Leins on opioid-addicted youth and the barriers they face to effective treatment, almost 9,000 children and adolescents in the U.S. died between 1999 and 2016 as a result of prescription and illicit opioid poisoning. Despite these alarming numbers, youth who are battling addiction continue to face several barriers to receiving treatment. One of these barriers is not having facilities that cater to them. It may be surprising to know that most federal efforts to combat the opioid crisis don't cater to youth and ignore the reality that the same opioids that are destroying the lives of adults are doing the same things to youth.
Aside from not having enough initiatives that cater to youth, a second barrier to treatment is entrenched in federal regulation. It bars most patients under 18 from entering treatment programs that use methadone, a medication used in medication-assisted treatment (MAT) to treat Opioid Misuse Disorder. A reason for this is the fear that it would be substituting one drug for the other. However, this denies youth access to medication that could potentially save their lives.
A study on the receipt of timely addiction treatment found that 1 of 21 adolescents younger than 18 received medication for opioid use disorder within 3 months of being diagnosed. Considering that those who received access to medication were less likely to discontinue treatment than those who only receive behavioral treatment, it stands to reason more youth should have access.
In some states, laws prevent people from seeking medical help in the event of an overdose. This can make young people afraid of reaching out for help and getting the treatment they need. Luckily, the Good Samaritan Law protects people who seek medical assistance for drug use from being arrested. Although the level of protection differs from state to state, creating awareness about this law could save lives.
A Better Allocation of Resources
There is no one-size-fits-all approach to helping mitigate the effects of the opioid crisis on youth. Nonetheless, one place to start would be limiting the access they have to opioids. A study has found that youth between the ages of 13-22 are being prescribed opioids in the emergency department and in some outpatient clinics.
For this reason, resources should be used to provide mandatory education to medical professionals on the practice of ethical prescribing. This could improve their approach to prescribing medication and create the opportunity to explore alternatives. Also, offering pediatricians training in addiction medicine could equip them with the knowledge they need to treat addicted youth.
A second way to allocate resources would be to put funds into researching a variety of treatment options. This could help get more youths in treatment and provide a solution to the high costs of care. For instance, more awareness could be raised about telemedicine, which could help more youth open up to healthcare providers. They get the chance to discuss their condition remotely, which could be a step in the right direction.
Family therapy should also be affordable so that everyone affected by opioid abuse can receive professional help. Undergoing family therapy can help all parties better cope with the negative effects of substance abuse.
America is continually criticized for its lack of healthcare regulation and it's evident in the spiraling issue of opioid addiction. For this reason, resources could be invested in making institutional changes to the healthcare system. Changes should focus on making healthcare both affordable and accessible to all. With more affordable healthcare being offered to citizens and better regulation on the types of prescription drugs being distributed, it is possible to improve the damaging effects of opioids on America's youth.