ASIA
BUSINESS
INTL CONFLICTS
OPINION
The Dragon and the Elephant: Has India lost?
Chinese President Xi Jingping sojourn to Myanmar clearly signals that Beijing is marching ahead towards establishing a Pax Sinica global order, but has India lost the power game to the Chinese dragon?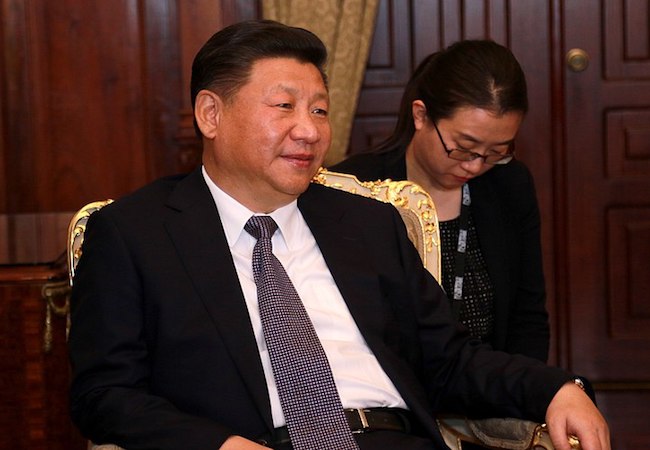 By Pranay Kumar Shome
String of pearls strategy- India checkmated
On January 20, Chinese president Xi Jingping visited Myanmar, he laid the foundation stone of the China Myanmar Economic Corridor and signed dozens of bilateral agreements, while lauding the Burmese leadership for its fight against terrorism, Jingping subtlely bypassed the Rohingya question. However an area where major policy makers and observers have potentially missed is the way India has been literally encircled by Beijing in the last decade, starting in 2013 when Chinese President Xi Jingping announced the start of his most ambitious global project- The Belt and Road Initiative (BRI) and its constituent projects- be it the CPEC, the CMEC (China Malaysia Economic Corridor), the China Sri Lanka Economic Corridor among others.
India's so far has followed a sheepish approach to Beijing's voracious appetite for geopolitical influence across the world through its much publicized String of Pearls Strategy– a potent tool to exercise geo-economic and militaristic domination like the string in a pearl  across the globe by making massive investments in other countries across the globe in different regions- be it acquiring the West African port of Djibouti, the Hambantota Port of Sri Lanka, the Gwadar port in Pakistan and now more recently a deep-sea port at Kyaukpyu in Myanmar to exert the Chinese global dominance reminiscent of the dominance of the Chinese Middle Kingdom roughly in the 5th century AD.
But, clearly India is in the midst of a quagmire with belligerent yet important strategic partner like China. China is the second largest bilateral trade partner, is an important strategic partner to counter the global ambitions of the US. India is therefore clearly encircled and is unable to exert its considerable influence in the world, especially in Africa and to some extent in South Asia.
How should India respond?
Although India from the beginning has rejected the idea of joining the Belt and Road Initiative over sovereignty concerns (China Pakistan Economic Corridor passes through Baluchistan which falls in the Pakistan Occupied Kashmir and has been contested by India rather docilely in the past and is still continuing.).
A number of likely steps that India can use from its arsenal to try and contain China are:-
Firstly, It is clear that India cannot match the level of economic strength of India, but it can strengthen other economic blocs such as the BIMSTEC, Shanghai Cooperation Organization(although China is a member there) by embarking on joint economic projects such as iron and steel, oil and petroleum, textiles especially offering its IT services to the likeminded countries. As India is an IT superpower with skilled manpower, it will become a lot handy. Deepening strategic cooperation with USA in the field of trade, commerce would help in countering Chinese economic hegemony, this can be done by signing a mutually inclusive and agreeable trade deal covering goods which are generally supplied by Chinese manufacturers, where US can emerge as a key exporter.
Secondly, India must apply the time tested carrot and stick approach, the carrot being the India's huge markets with a population of over 130 crore people. Already India is one of the biggest markets in electronics, Information Technology, logistics and more recently defence and at the same time intensifying its scrutiny of Chinese goods by strengthening the HSN (Harmonized System Nomenclature) and clamping down on the imports of substandard and below quality imports( over 45% of India's imports are of Chinese Origin).
Thirdly, As the global scrutiny of Chinese goods and the sustainability of the Chinese projects under the BRI is gaining traction, India must further steps to bolster its exports to countries which have grown wary of Chinese influence, at the same time facilitate the tested Transfer of Technology (TOT) route to other countries in the areas where India has its traditional strength such as logistics, agriculture and dairy products, and defence. India must also increase its use of its soft power approach by undertaking proactive cultural, economic and political diplomacy in countries which are under the BRI radar such as Myanmar, Malaysia, Indonesia, Cambodia, Brunei etc.
Fourthly, India must strengthen its economic relations with the ASEAN grouping particularly the Vietnam- South Korea-Japan trilateral to counter the hegemonic attitude of the Chinese trade machine. India's withdrawal from the RCEP was therefore a setback to create a joint grouping. Nevertheless bolstering defence ties through military exercises and military training is necessary. Some of the measures that can be taken for boosting India-ASEAN trade and investment relations include: Enhancing incentives to exporters, significantly increasing services trade, undertaking continuous review of the ASEAN-India trade in goods agreement, the customs procedure requires simplification, measures needs to be implemented for bolstering private sector engagement and last but not the least supporting greater financial inclusion towards improving access to financial services will further help.
A study conducted by PHD Research Bureau, PHD Chamber of Commerce and Industry has predicted India's bilateral trade with the ASEAN economies would double by 2025 to $300 billion from the current level of $ 142 billion (2018).
Conclusion
It is clearly evident that Beijing seeks establish itself as a world hegemonic force through the use of its monetary power, what is absolutely necessary for India is to see through the Pakistan prism and recognize the bigger danger that the dragon possess to the India. It is slowly getting access to India's markets and is very much in our own backyard if the maritime influence is to be mentioned. Therefore, India must urgently take steps to tame the Chinese dragon, the more late South Block makes in taking urgent steps, India will end up losing the great power contestation.
Pranay Kumar Shome is pursuing his Honors Degree in International Relations from Jadavpur University, Kolkata, India. His research interests include India's South Asian affairs, West Asia relations and nuclear proliferation issues.