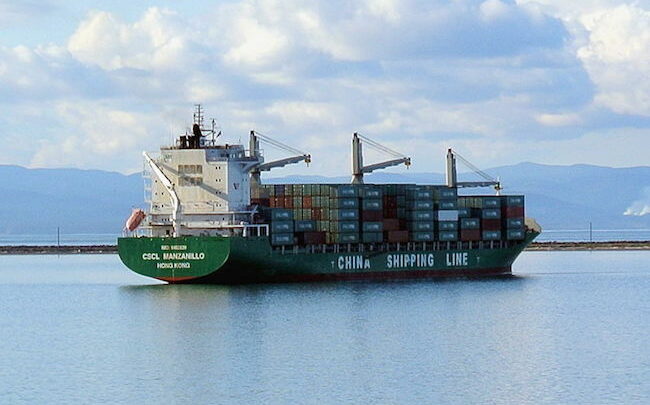 Summary
Historic case study of high dependency on the region and the inappropriate spread of manufacturing load. Contingency planning to address business continuity frameworks more serious, rather than a tick box exercise.
Classic case study – Will China prove to the world that it can catch up on speed even in the most difficult time too?
Organic growth and units in their local regions by onshore or near-shore operations, hence more bilateral agreements in international trade import and export.
Operationally weak businesses/brands will vanish. Time to discover or develop diversified value chains as now supply chains will compete against other supply chains.
Scrutiny and high demand for health standards and reforms in businesses.
Could this be the thing that drives us into a global recession? So far it has struck every continent on the globe except Antarctica. This situation introduces supply chain practitioners and scholars to revisit the operational strategies that firms can implement to manage supply chain disruption risk. As 94% of the Fortune 1000 are seeing coronavirus supply chain disruptions.
The big question is the factoring of scenario planning, contingency planning, and how business continuity was steered? What is going to happen? What are we going to do about it? What can we do ahead of time to prepare?
With the current situation, it seems the stakeholders didn't ensure the resiliency of the supply chain and ways to leverage to combat a disruptive event. In most companies, demand planners load the base plan for the most likely scenario into the demand planning tool. The downside is that only the most likely plan is considered. Supply chain protection for an organization is critical to obtaining a strategic advantage amongst the competition and for facilitating long-term profitability.
Synopsis of Disruptions from the Coronavirus 
Stocks in the eurozone's third-largest economy, sunk by more than 4%. South Korea's Kospi index closed down 3.9% while Italy's FTSE MIB plunged more than 900 points in early trade. The pan-European Stoxx 600 benchmark tumbled more than 3.5%, France's CAC 40 and Germany's DAX all falling sharply. The broad Stoxx Europe 600 fell 2.4 per cent. Paris's Cac 40 shed 2.5 per cent. London's FTSE 100 dropped 1.8 per cent. Frankfurt's Dax 30 slipped 2.6 per cent. Dow futures were pointing to a loss of more than 700 points at Monday's open, with futures on the S&P 500 and Nasdaq also falling.
Gold, traditionally seen as a haven in times of market stress, has risen 2.1 % $1,678 a troy ounce. US sovereign bonds and gold have rallied strongly amid growing concern over the spread of the novel coronavirus outside of China. Oil prices slumped, equity markets in Asia-Pacific retreated and US stock futures fell sharply. The virus' effect on oil demand will shave some 400,000 barrels a day from global consumption growth, taking us to the lowest level in nearly a decade.
Steel is stacked up to record levels in warehouses across China, as the coronavirus outbreak has put a freeze on construction and manufacturing that account for over half of global demand for the material. BlueScope Steel has warned its China business would be heavily impacted as it blamed a fall in steel prices for a 70 per cent drop in net profits after tax in the first half of 2020.
Airline and tourism shares took a hammering hit; EasyJet, Ryanair, German holiday group Tui and Carnival was down too. The situation causing substantial disruptions to businesses and lost tourism revenue to the tune of billions of dollars.
Coronavirus puts China's exotic animal trade under pressure, China has a widespread tradition of consuming exotic wild animals as food or medicine. The lucrative industry is now in the suspected role in the deadly coronavirus outbreak.
Geopolitical tensions flared up in several countries; between India and China over coronavirus measures, cases detected in Kuwait and Bahrain as Iran outbreak spreads Hong Kong with South Korea travel to the country unless necessary. Switzerland and Austria tighten checks along borders with Italy. Pakistan and Afghanistan have closed their land borders with Iran, in a bid to prevent the spread of coronavirus.
The owner of Primark has warned the fashion retailer may face a clothing shortage as it seeks to navigate the coronavirus outbreak.
The crisis could provide a boost to the American economy as companies move some operations and jobs back from China. The trade war is a long-term problem and they have to diversify their manufacturing bases out of China and highly dependency countries. This may factor the cost of failure into their calculation, and encourage to go for more onshore or near-shore operations.
It is extremely important to get factories back to operate at their normal capacity, otherwise, it will hurt workers' wages, companies' cash flows, and therefore external exports. But it's a risk if a factory worker found to be a confirmed case a week later, then the factory has to close for another two weeks.
The issues ranging from upstream and downstream materials to logistics, packaging, storage and for suppliers to begin shipping. Enterprises are using their own resources and networks to solve it.
China-based Clover Biopharmaceuticals said it is to collaborate with UK drugmaker GlaxoSmithKline over a potential coronavirus vaccine and could produce large quantities to combat the virus that is rapidly spreading globally.
The FTSE 100 group said it is considering alternative suppliers outside of China. This has significance for The Gartner Supply Chain Top 25 for 20 to consider their future strategies too. Including Colgate-Palmolive, Inditex, Nestlé, PepsiCo, Cisco Systems, Intel, HP Inc., Johnson & Johnson, Starbucks, Nike, Schneider Electric, Diageo, Alibaba, Walmart, L'Oréal, H&M, 3M, Novo Nordisk, Home Depot, Coca Cola Company, Samsung Electronics, BASF., Adidas, Akzo Nobel, BMW.
Moreover, because China is a global supply-chain hub, disruptions there undermine output elsewhere. Commodity exporters – including Australia, and most of Africa, Latin America and the Middle East – are likely to be affected the most, as China tends to be their largest customer. But all of China's major trading partners are vulnerable
Some top companies are Apple: US$53.3 billion, up 17.9% from 2017, Pfizer: $21.7 billion, up 32.3%, ExxonMobil: $20.4 billion, up 98.1%, Intel: $11.1 billion, up 13.3%, Chevron: $10.2 billion, up 7.4%, Procter & Gamble: $10.1 billion, up 7.4%, Ford Motor: $7.8 billion, no change, Johnson & Johnson: $1.2 billion, down -83.1%, Cisco Systems: -$1.4 billion, reversing $4.6 billion in profit for 2017, General Motors: -$3.2 billion, expanding by 543.9%, Alibaba and Amazon.
Agriculture's vulnerability to the global impact of China's coronavirus has agribusiness worried, lamb, wool and mutton markets are on alert, while the cropping sector is watching to see if it will curtail the availability of crop protection products. The agricultural market could face major losses if the virus isn't contained.
Therefore, these companies are critical to such events; BASF. Country: Germany. Revenue: US$6.55 billion, CNH Industrial NV. Country: The Netherlands. Revenue: US$10.12 billion, Bayer AG. Country: Germany, Syngenta AG. Country: Switzerland, Monsanto Company. Country: the USA, Nutrien (Formerly Agrium Inc. and PotashCorp), DowDuPont. Country: USA, Deere & Company. Country: USA.
Below are the world's top export countries that shipped the highest dollar value in exports during 2018, they have to evaluate the future strategy.
| | | | |
| --- | --- | --- | --- |
| RANK | COUNTRY | 2018 EXPORT SALES | 2017-8 |
| 1. | China | $2,494,230,195,000 | +10.2% |
| 2. | United States | $1,665,992,032,000 | +7.7% |
| 3. | Germany | $1,557,176,334,000 | +7.6% |
| 4. | Japan | $738,188,768,000 | +5.7% |
| 5. | South Korea | $605,169,190,000 | +5.5% |
| 6. | Netherlands | $585,622,815,000 | +15.7% |
| 7. | Hong Kong | $569,105,740,000 | +3.5% |
| 8. | France | $568,448,540,000 | +8.6% |
| 9. | Italy | $543,466,795,000 | +8% |
| 10. | United Kingdom | $487,069,299,000 | +10.2%  |
The weight is on the world's largest economies, to tackle the seen and unseen issues in robust and proactive ways.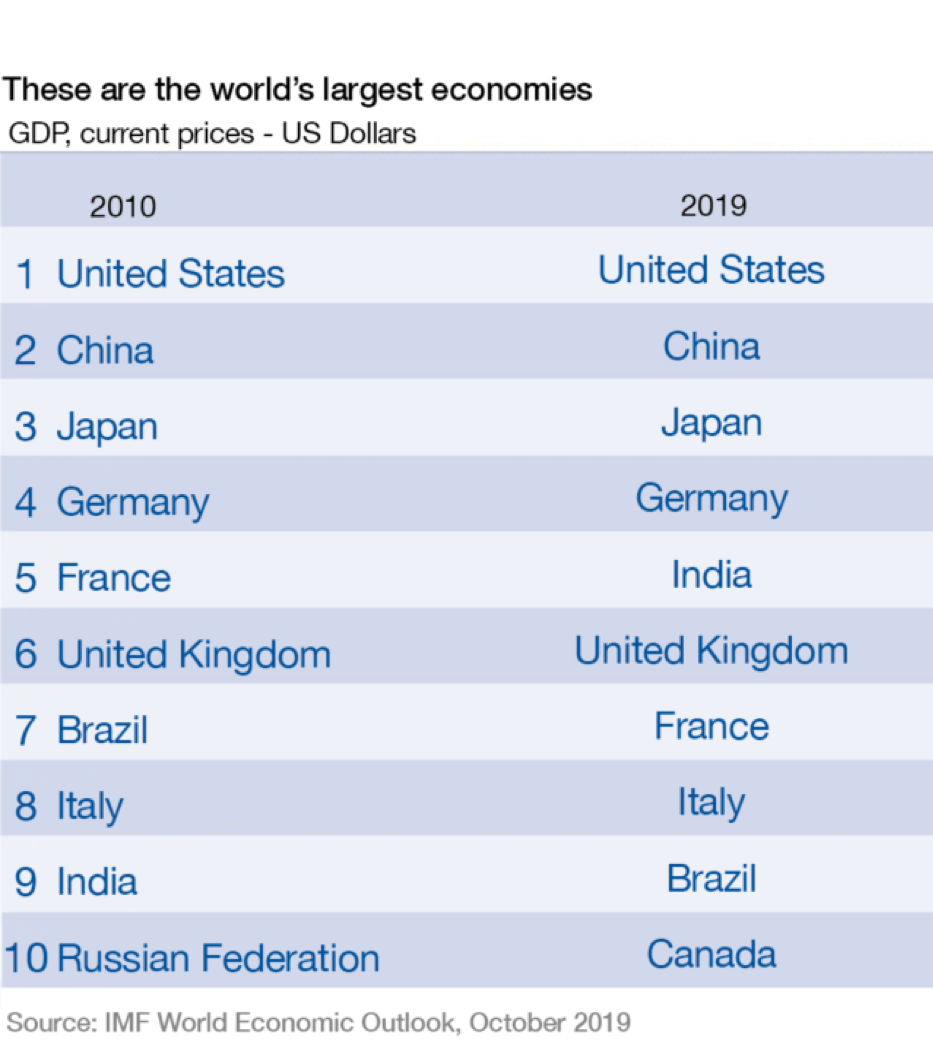 Supply Chain Scenario Planning
The scenario plan is an additional option to help supply chain understand where potential risks are and prepare accordingly. It is a good way to provide the agility required to react when changes arise because of these uncertainties, we cannot rely solely on the base plan loaded in the planning tool. Develop a robust strategy for ensuring continuity following a catastrophe.
The Challenge of globalization will have its implications as supply chains are global and disruption will be felt across several industries. Logistical challenges through tightened controls, hub and border closures will cascade and augment the impact.
The potential impact on supply chain could include; shortages of materials or finished goods, availability of white- and blue-collar labour may be limited due to quarantine guidelines or illness. Sourcing may be limiting the ability to discover, qualify and certify new business or programs, established logistic hubs and supply networks may experience limitations even if materials are available, but cannot be easily transported.
Consumers may be more cautious in their purchasing habits due to fears about being in public and potential exposure to the virus.
Preparing supply chains for disruption dynamic risk management also focuses on unforeseen disruptions and integrates a multisource strategy with flexible capacities to turn on when needed to enhance resilience.
Supply chain leaders should partner with their legal and HR departments to understand any financial implications of not being able to deliver supply to customers and provide guidance to employees located in the impacted areas.
Develop a high risk for supply chain disruption monitoring and response programs for countries impacted by the virus, unforeseen, uncertainties and potential supply chain, start building up the program and prioritize discovery to get a full picture quickly.
Balance supply and demand as well as building buffer stock and diversify the supplier ecosystem and review or create the organization's overall risk management approach. Work with internal stakeholders and strategic and critical suppliers to establish a congruent risk management approach.
Ensuring supplier consistency through the creation of a diverse supplier network. Deploy supplier development teams to map the location of first, second and third-tier suppliers. Make contact and offer help. Prepare plans for alternate sourcing.
Invest in modelling capabilities to give suppliers accurate forecasts based on the shifts in demand. Where possible, shut down offices and ensure flex hours. Stress on teams will be high. Be supportive.
Increasing supply-chain resilience is a leading theme for many globally operating companies with complex operations. Identify the most relevant events and risks threatening to disrupt the company's supply-chain operations.
Define possible outcome scenarios for the long term and assess their high-level impact. It's also important to assess how customer spending might be affected.
Develop response strategies for prioritized risks by creating an unbiased process and create a meaningful business case. The trade-off between investing in prevention versus taking the risk of being hit when unprepared resulting in severe disruptions and losses.
Supply-chain risk management needs to be incorporated into regular decision-making and planning processes. Systematic classification of risks and development of a related response strategy is essential to improve supply-chain resilience strategically.
Manageable surprises are difficult to anticipate but manageable in terms of impact, include Black swans, Brewing storms and Business challenges are typically low-impact risks that can be both anticipated and managed quite easily
Cybersecurity risks are gaining ever-more-disruptive potential. Incidents are occurring more and more often, with attacks against businesses almost doubling in five years, raising the total impact of these kinds of risks. A proactive approach, combined with a vibrant risk-management culture will be a game-changer for companies by helping them avoid and manage future disruptions in their supply chains.
Have a dual sourcing strategy in place and ability to anticipate. Have strong crises managements and build in resilience by agility and flexibility and an eye for black swan effect.
Maintain reserves for long recovery times and consider revisiting scenario planning. Use risk transfer methods, in terms of contracts, safety, contingency plans, and insurance.
Manage business challenges with regards to frameworks and critical management decisions.
Build robustness by training the workforce to handle risk and exercises. Have adequate tested information systems and tools in place.
Create awareness culture not a tick box exercise for business continuity for brewing storm.
Revisit supply chain strategy and footprint to ensure it's aligned and not require changes keep revisiting according to market and geopolitical needs.
Review inventory build-up strategy but ensuring no high dependency on a region. Prepare for changes on demand and complete struck down.
Maintain a stricter level of compliance in operations, even if governments allow for a less-stringent approach. Economic instability represents another threat to global trade.
Ecological responsibility and sustainable practices both forms of social responsibility, and as more laws are passed governing the environment.
Secure system connectivity and work with expert supply chain systems' integrators to maximize efficiency and profitability. Data integrity refers to the quality and strength of data for use in supply chain management to avoid reduced profitability and opened doors to failure.
The risk of losing the ability to transport goods exists, explore other carrier contracts and services that can be used when current carriers are unavailable.
The customer team should be well-trained and fully understand what a scenario plan is and how it works. a lack of information from the customer team can result in completely inaccurate assumptions being incorporated into the plans. the demand planning team must analyse and summarize scenario information and deliver it to supply chain properly. Since every market has its risks which might be offset on a global level, only a global view is necessary to pass on to supply chain.
With more dynamic markets and more fierce competition, it is crucial that demand and supply planning teams have as much business insight as possible and as early as possible.
This outbreak will force them to factor the cost of failure into their calculation, and might well strengthen the case for more onshore or near-shore operations
With its heavy reliance on production networks in China and outsourcing geared towards just-in-time shipments, the technology industry is among the hardest-hit by the disruption of normal economic life.
Conclusion
The supply chain leaders must monitor and prepare the impact on their value chain. It's also a good time to discover or develop alternative sources and diversify value chains. This is a time where supply chains will compete against supply chain. For some brands, the impact will be long-lasting. Being better prepared than the competition could even open new opportunities when the next disruption comes around. Today, when it comes to risk management, supply chains are in worse shape. This is despite the investment in technology.
The ramifications of a pandemic event are tough to predict; however, as global leaders and health officials make actions regarding containment, supply chain leaders need to evaluate virus impacts on global supply chains and mitigate them by taking necessary steps to assess risk and prepare for the potential fallout. The contingency plans, Business continuity plan, quality programs, controls frameworks, scenario planning must be taken above tick box exercises.
This scenario sees world GDP hit lower as a result of declines in discretionary consumption along with some knock-on financial market effects and weaker investment. The impact of the virus has a significant, deeper impact, more profound shock over the year. 
References:
Primark 'well stocked' despite coronavirus disruption
Market crash continues as US stocks dive on coronavirus fears