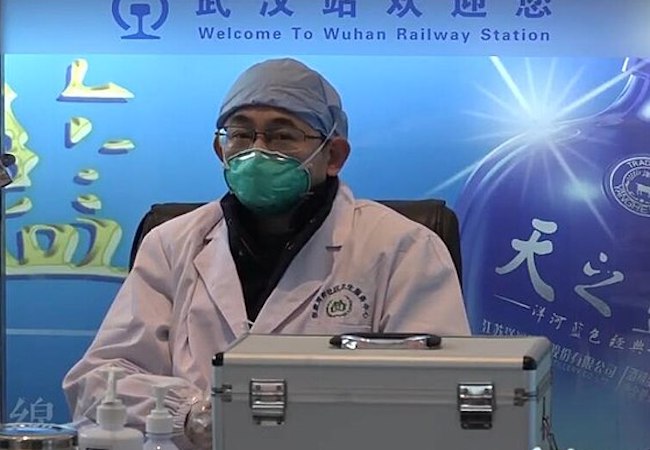 By Rajesh Kumar Sinha
The mayhem created by the Corona pandemic across the world has raised several pertinent concerns. The first and foremost issue of course, relates to its worldwide spread and the Chinese complicity behind it, or the lack of it. There are conspiracy theories which believe that the Chinese are using this tragedy to hot out at the US and Europe and get into the big power game.  Many others see it as a mere incompetence of the Chinese political leadership and its tactic to hide its failures and protect the top leadership from a possible domestic and global post-mortem.
There have been virulent Chinese reactions against Trump and other American officials calling the Corona a Chinese Virus. Same has happened against Brazilians, Japanese and others. The propaganda wing of the PLA has gone into an overdrive. From showing all is well inside China to purported help to world community with inferior, unusable medical gears and equipments and   some hilarious blame gaming against the US, Chinese are coming up with new ideas to shift the attention from its role in this disgraceful and inhuman episode. However, an objective analysis into the whole issue brings out some insightful facts that suggest that the Chinese state and its leadership has been the only element that has benefitted economically, politically and probably militarily from this grave episode.
How far the Chinese have been responsible for it, if indeed it has been an example of Chinese biological warfare experimentation or simply they bungled it. And if really, as they display their enormous innocence on it then how come it remained limited to merely one of their cities, Wuhan.
When cities like Beijing, Shanghai, Guangzhou and many others inside China have not been affected by the outbreak of COVID-19 or at least that is what the Chinese would like the world to believe and life in almost the whole of China, has continued to be normal, how did cities and countries across the world, thousands of kilometres away from Wuhan have fell like a pack of cards against this virus.
How's it possible that when the whole world, including the well-developed and efficiently managed healthcare systems of the US, Italy, Spain, Switzerland, Netherland, UK and France bungled then without prior information and less developed Chinese system could contain it within its one city. Very importantly, when leading political and executive figures and celebrities around the globe have failed victim to COVID-19, none of the Chinese communist party leaders and military officers got infected and died of it.
Another issue that defies explanation is when the global economic activity has seen a continual significant decline; the economic scene in China remains unreasonably stable. Their production and general economic activities are in positive indices. The capital markets remains stable and in the positive territory while the world over, stock markets have seen a virtual bloodbath. Some media reports have further suggested that with stocks of major global companies seeing their all-time lows, Chinese have been aggressively buying them and increasing their stake and control on many of them. There have been reports of intense Chinese buying into the US treasury and government bonds too.
Another important area where the Chinese have gained enormously has been the consequent incessant decline in the global oil prices. As one of the top three oil consuming countries, China has gained a lot financially by buying the international crude at one of the cheapest prices in recent memory and also by building its own buffer stock.
Politically, before the advent of Corona pandemic Hong Kong was on the boil. In spite of tremendous efforts, Chinese were unable to defuse the turmoil and the US and western countries were getting increasingly vocal on it. With Corona, the issue of democratic reforms there has not only subsided but probably finished for long and that must have been a great relief for Xi Jinping.
The London-based International Council of Jurists has planned to move the UN Human Rights Council against China, claiming it has done huge damage to the global economy and society and must be made to pay massive compensation. The chances of this move succeeding is extremely limited and probably negligible, given the clout China currently enjoys on account of its claimed and perceived economic and military power and standing in the international community.
No wonder, it tactfully exploited the lack of global trust among big powers and with the help of Russia and South Africa, foiled a move to discuss this important issue in the UNSC. An issue that has already claimed lives close to seventy thousands, besides crippling the world economy and a number of unanswered questions about the genesis and spread of Corona and those responsible for it, it certainly deserved to be discussed and analysed in this most important organ of the UNO, supposed to be responsible for the maintenance of global peace and security. But thanks to the Chinese tactics, the issue got derailed. Here again, their motive behind not willing to answer uncomfortable questions before the global community got exposed and requires a careful and objective analysis and relevant action from the global community.
Rajesh Kumar Sinha, MA, MLISc, Mphil, PG Diploma in Journalism is a serving Librarian with the Indian Railways, Ministry of Railways. He has worked in print and web media for six years and writes for Foreign Policy News (US) and Rail Journal (India).