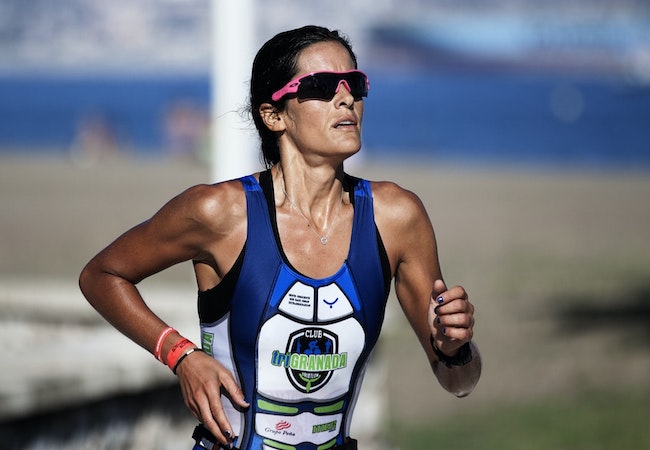 Across virtually every industry, much is made about one's salary. The amount of money we make effectively defines us and allows us to enjoy a particular lifestyle. Salary is also tied to worth or at least one's perception of personal value.
Among females, the very real gender pay gap can, in itself, negatively impact individual feelings of self-worth. According to the American Association of University Women (AAUW), Boston, women earn about 82 cents for every dollar that a man earns. Among female athletes, the income gap is much wider.
That's only a small part of the story where the devaluation of female athletes is concerned. Along with the blatant income disparity, women who professionally play sports aren't held to the same level of esteem as their male counterparts. Let's explore the crux of the gender issue in the athletic industry and consider solutions to inequality in the sports world.
Racing Towards Gender Equality
An estimated 40% of athletes are women, yet female athletes only receive about 4% of national sports media coverage. In many cases, this income disparity mirrors the lack of media coverage. One of the most glaring examples is the difference in income between male and female professional basketball players in the U.S.
The Women's National Basketball Association (WNBA) was founded in 1996. While its male predecessor, the National Basketball Association (NBA), has been touted as a social justice champion, the big picture is much less clear and idealistic. As of 2018, the WNBA maximum salary for veteran players was $113,500. NBA stars, however, regularly earn millions of dollars not including endorsement monies.
As well as paychecks, there's viewership to consider in the conversation on gender equality and professional sports. During the 2018-2019 basketball season, an average of 15 million viewers tuned into NBA games. Comparatively, viewership of WNBA games during the same time period sat at around 231,000. These vastly different numbers seem to indicate a much higher demand for male players and begs the question: Does sports-based gender inequality ultimately come down to popularity?
How Do Women's Sports Stack Up?
Interestingly, the WNBA wasn't America's first professional organization for female basketball players. The Women's Professional Basketball League was formed in 1978 but was short-lived,  lasting only three seasons. The Women's American Basketball Association (WABA) followed in 1984, and WABA players won Olympic gold in Los Angeles that same year.
Even that historic feat on hometown soil couldn't save the WABA, nor could it help the various ill-fated female basketball leagues that followed including the Liberty Basketball Association (LBA) and the National Women's Basketball Association (NWBA). In many cases, female basketball leagues folded due to poor salary negotiations and even failure to pay altogether.
When players are unhappy, overworked, and underpaid as owners attempt to build up a brand new league, it's difficult to attract viewers and fans. Securing endorsements may also be much more difficult, as it's a give-and-take cycle between fans, athletes, and sponsors. Of course, once a female athlete has attracted attention, there's no reason she can't make as much money as a male athlete, at least if she plays the right sport.
The world's highest-paid female athlete is Serena Williams, a distinction she has achieved over four consecutive years. In 2019, the tennis superstar earned more than $29 million, the bulk of which was sponsorship rather than prize money. Despite her top-ranking status as a world-class athlete, however, Williams is no stranger to scrutiny and devaluation. She has been criticized for everything from her temper to her race as well as for her return to tennis after having a baby in 2017.
The State of Female Athletics in 2020 and Beyond
If superstars like Serena Williams are still looked upon as "female" athletes rather than simply "athletes," is there any hope for changing the status quo? One avenue is via the expanded inclusion of female sports at both the high school and intercollegiate levels. According to Ohio University, there has been an uptick in national girls' high school sports participation for more than a quarter-century.
This trend shows no signs of slowing down, especially while Williams reigns supreme. In addition, the U.S. women's national soccer team continues to dominate the Women's World Cup and the world of soccer overall. This dynamic team has even been referred to as the "most influential team in women's sports." Shouldn't that account for something and help the team secure the same pay as male soccer players?
Just as there's a stark disparity between men and women in military and government posts, gender disparity is also a glaring factor in the realm of athletics. The issue is complex, with roots that run deep. It's well past time for female athletes to receive what they're worth in regards to salary, respect, and media coverage.