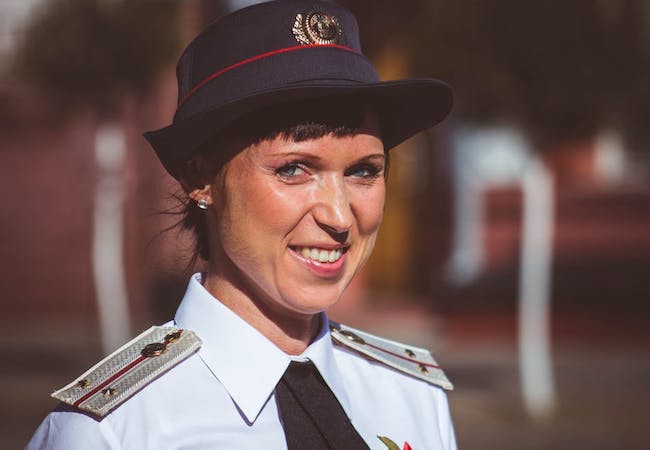 By Brooke Faulkner
The 2018 midterm election ushered in a new page for U.S. government: More women now hold a seat in Congress than ever before. According to NPR, a record 127 women hold seats in the House in 2019.
That's a huge step for equality, but it's not the entire picture: Those 127 women make up only 23.7 percent of Congress. This gender disparity perfectly illustrates how far we still have to go towards full gender equality in the government.
As for U.S. military numbers, we get a similar picture. Data from the Council on Foreign Relations shows that women represent just 16 percent of active duty personnel. And as the military has evolved to the all-volunteer force of today, the roles of women have changed with it. During the Gulf War, for example, the first female pilots flew combat missions. It wasn't until 2013 that the ban on women in ground combat roles was lifted. 
But are the U.S. figures of women in military and governmental roles a mirror of the rest of the world? Not exactly, but one thing we do know is that all women, no matter the industry, are likely to face discrimination of some kind based on their sex.
The Wakanda Effect: Inclusive Armies of the World
When the blockbuster film Black Panther was chosen as a nominee for Best Picture at the Academy Awards in 2019, it received a fair amount of criticism. Some critics questioned the merits of a superhero film, while others had a problem with the depiction of the military and royal families in the film's fictional country of Wakanda — specifically, the fact that women were held in high esteem and fought side-by-side with their male counterparts.  
Black Panther's so-called "overt feminism" struck a chord with many U.S. viewers, but armies with a strong female presence aren't a novel idea in other parts of the world. Women in combat is nothing new in Israel, Norway, Australia, and New Zealand. Norway, in fact, made headlines in 2017 when it introduced an all-female special forces unit called the Jegertroppen.
Other countries, however, have a military gender ratio inequality that's on par with the U.S. China has the largest army in the world, with an estimated 1.6 million troops. Of those, only about 5 percent are female. And in Russia, women make up 10 percent of the Russian Armed Forces.
Further, female heads of state are few and far between. Currently, there are 20 female world leaders serving as their country's head of state or government, representing 6.3 percent of the total number of global leaders. These include prominent figures like Sahle-Work Zewde of Zimbabwe and the U.K.'s Prime Minister Theresa May. Yet, no matter the position, women are still being paid less than men. 
Gender Discrimination and Equal Pay
In 1963, U.S. President Kennedy signed the Equal Pay Act. However, there still exists a pay gap between men and women in 2019. While the gender gap has narrowed since this legislation was enacted, it has remained relatively stable over the past 15 years. Currently, research shows that women earn about 82 percent of what men earn, no matter the occupation. 
Interestingly, the U.S. military is an example of a major employer with no gender pay gap. Female and male soldiers of the same rank receive the same pay.
Income disparity is one of the most obvious examples of gender discrimination in the workplace. Others include being asked inappropriate interview questions, diminished responsibility, and difficulty moving up the ladder to higher positions.
Workplace discrimination affects cis women as well as transgender women in all occupations, including the military. In July 2017, U.S. President Trump announced that his administration was working to ban transgender people from serving in the military. In other industries, transgender discrimination also occurs. According to the National Center for Transgender Equality, about 50 percent of transgender people report being harassed on the job. The organization believes that non-discrimination laws should be put in place to protect transgender individuals.
The Challenge of Gender Diversity
Harassment on the job is a daily threat for cis and transgender women no matter the industry. And as we have seen, the U.S. military is not comprised of a very diverse workforce. It's in the best interest of all business owners and managers, in the military and elsewhere, to promote a diverse workplace.
Studies show that a diverse workplace has many advantages, including increased productivity and improved retention. Increased problem solving and creativity can also come from a diverse workplace, where men and women serve side by side. As women make up a little more than half of the global population, the lack of women in government and military posts may indicate that gender discrimination is alive and well. While the 2018 midterm election and the inclusion of women in combat roles are steps in the right direction, we still have a long way to go where gender diversity is concerned.
Brooke Faulkner is a writer and mom based in the Pacific Northwest. She writes about issues important to her and her family, in hopes that spreading knowledge will help inform people on the decisions being made that affect their lives. You can find more of her writing on contently or twitter!