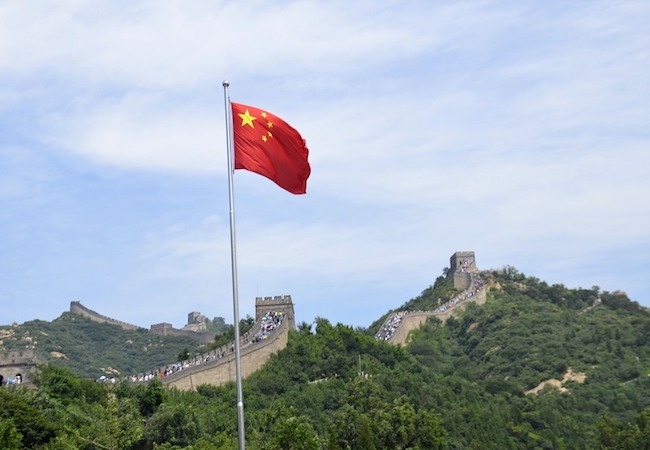 It was just five years ago, Australia alienated from its natural ally the US to a greater extent so as to bond with rival China through its decision to join the Asian Infrastructure Investment bank (AIIB), one of Beijing?s most important foreign- policy initiatives. Although Australia received ?free trade agreement? in return, Canberra is now regretting hopping on China?s strategic voyage. The bilateral relationships have hit all-time low thanks to the economic and military coercion tactics being used by Xi Jinping- led Chinese government to punish Australia for demanding an independent investigation into the origins of the coronavirus.  
Concerned about possible armed offensive by Beijing, Australia now has decided to pour in additional US$190 billion into its defense spending to strengthen its maritime defense potential as well as boost offensive cyber capabilities. Australia hailed global support for independent inquiry into coronavirus origin, which was first recorded in China. Subsequently, Beijing took a slaw of coercive measures as well as launched cyberattacks targeting companies, hospitals, school, and government officials in Australia.  
Citing the increased instances of cyber- attacks by Chinese hackers on critical infrastructure, the Australian government would be spending about US$ 1 billion this year, which is 10 percent hike tear-on-year basis. China added anti-subsidy duties of 80 percent on Australian barley and banned beef from four major Australian exporters even as it began propaganda of racism to make Canberra fall in line. All this has led to verbal battles between Chinese and Australian officials so far. However, Canberra is in no mood to remain aloof especially in the backdrop of Chinese incursions in India?s Ladakh region, where border standoff high up in Himalayas had created a war-like situation.  
The Lowy institute, a reputed think tank with global outlook, has conducted a series of surveys to find what Australians think about Chinese and their intentions. The Lowy institute also asked a set of people in Australia in 2019 about the economic and military relationships with China. Many expressed disagreements over China?s flagship the Belt and Road Initiative (BRI) and militarization of the south China Sea. About 77 percent demanded Australian government to do more in order to resist China?s military activities even it affected the economic relationships.  
The US$190 billion defense plan indicates that Australia getting serious about possible armed conflict in the Indo-Pacific region. In order to augment its maritime strike capability, Australia is set to procure long-range missiles including the US manufactured AGM- 158C anti-ship missile, which has range of up to 370 km. Australian Prime Minister Scot Morrison said ?the risk of miscalculation is at an unprecedented rate.? Morrison has termed the US as Australia?s most important security partner since World war II as well as being ?the foundation of our defense policy?. 
In early July this year, defense ministers of the US, Japan and Australia held a trilateral meeting to enhance security, stability, and prosperity in the Indo-Pacific region. In a clear message to China, these ministers in a joint statement warned against the use of force or coercion in south China sea as well as expressed opposition to any destabilizing or coercive unilateral actions that could alter the status quo and increase tensions in the East China sea. The prospects of strong alliance seem clear as India is likely to include Australia in the Malabar exercises with Japan and the US.