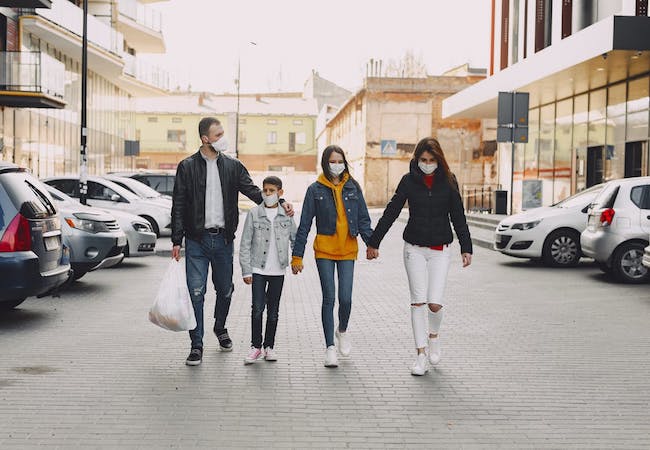 The challenges and headaches of a pandemic-stricken economy have been much discussed since the coronavirus made its way across the world. However, for immigrants, the pandemic has presented a unique set of complications that multiplies challenges of navigating healthcare, travel, and a host of other resources.
The undocumented and homeless population in the D.C. area and across the nation were already facing a crisis of invisibility. The pandemic only served to exacerbate this crisis while adding a host of new concerns. On a scale of 1-10, with 10 being extreme, surveyed migrants and refugees across the world ranked the impact of the pandemic on their lives as a 7.5 average.
Here, we explore these devastating impacts and how COVID multiplies immigration challenges.
The Compounding Challenges of COVID Immigration
The coronavirus pandemic brought with it economic shutdowns, workforce shifts, travel bans, border closures, and more. For the immigrant community attempting to forge a better life for themselves and their families, these measures caused problems that amplified existing inequalities and sometimes created life-threatening risks.
Three areas, in particular, have been especially difficult for immigrants in the COVID era. These are access to healthcare, travel, and assistive resources meant to help others through the challenges of the pandemic.
Healthcare Access
Access to healthcare long before the pandemic was limited for immigrants in the United States. Compounded onto a healthcare system that prohibits access through steep financial obligations, immigrants face a lack of care and resources while disproportionately facing conditions that put them at greater risks for viruses like COVID-19.
Immigration detention centers, for instance, represent health concerns by their very nature. Immigrants kept in close confines with one another in facilities where hygiene is lax are at much greater risk for catching and spreading COVID-19. Additionally, barriers from language to physical distance put folks in these centers at a disadvantage for receiving the care they need.
Contrary to a belief spread by opponents to accessible immigration methods, most immigrants do not have access to Medicare or Medicaid. Even when going through the system legally, these individuals have to wait up to five years to qualify for public assistance in accessing affordable care. COVID has only made the problem exponentially worse.
Travel Barriers
Healthcare, of course, is not the only challenge exacerbated by the pandemic. Travel, already a challenge when juggling visa qualifications and associated costs, became virtually and often legally impossible for many when the pandemic shutdowns began.
The Trump administration imposed five different travel restrictions for individuals coming from certain regions of the globe when the pandemic began. Then, the Department of State began canceling and suspending visa appointments for all but H-2 visas for temporary workers, mostly in agriculture. Even as travel and visa appointments have resumed, the effects on migrant families remain. Lost income, opportunities, and even lives have impacted immigrant communities stuck in one country or another, awaiting the ability to move freely again.
Resource Use
Similarly, even the efforts to mitigate financial damages caused by COVID are less likely to reach immigrant families. The CARES Act, for example, intended to provide relief to even low-income and homeless individuals still required dedication and outreach on the part of these groups. For immigrants, finding access to federal relief programs facing all kinds of language and policy barriers was even more difficult.
Undocumented immigrants, of course, do not have access to unemployment benefits if they lose their job. Additionally, these are often underbanked individuals and families who likely pay into the system via individual income taxes. COVID aid provisions have resultantly only been passed along to these families where legislation wording has not explicitly denied them, and often only in the form of infrequent (if any) stimulus payments or specific grants.
Even so, all hope is not lost for immigrants facing COVID challenges.
Where to Find Support
Even if you're an undocumented American, support resources are out there to help you navigate challenging times. From art that seeks to share migrant stories to local nonprofits providing invaluable assistance, the world is full of good being done in the effort to help undocumented immigrants.
Finding the right support and resources depends on your situation and resources. You can find many of these resources for immigrant refugee support online, and categories of help include:
Education
Employment
Health
Housing
Legal
Safety
Additionally, you can always search resources in your area to find advocates, nonprofits, and resources intended specifically for supporting immigrants through these difficult times. While the unique circumstances of today create enhanced barriers for immigrants, there are always places you can turn for help.