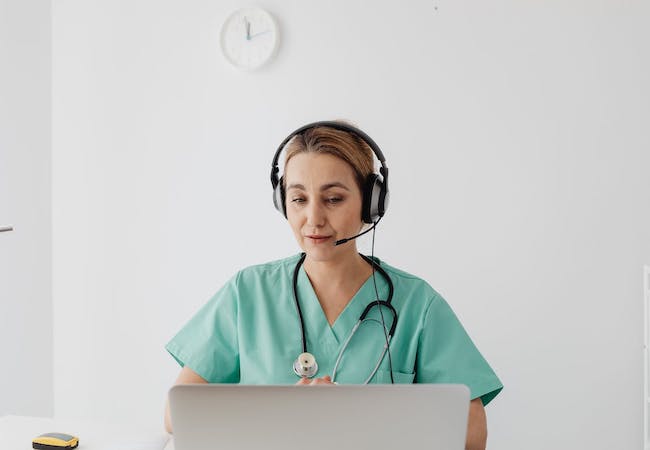 We have not emerged from the COVID-19 pandemic, yet there is another rapidly rising cause for concern. While monkeypox is not new by any means, its spread over the last few months is now considered a public health emergency. Naturally, the Centers for Disease Control and Prevention (CDC) and other agencies have been working to address the transmission of this illness.
However, one potential influencing factor not getting enough attention is social stigma. The way the public and the media have responded to monkeypox over the last couple of months has not always been particularly helpful. This, in turn, has meant the public health response to the illness continues to be not as effective as it should be.
We're going to take a closer look at how social stigmas have contributed to the current spread of monkeypox.
Racial Biases
Racial stigma has frequently been a feature of public health emergencies over the decades. During the AIDS crisis, there was a significant association, blame, and discrimination directed toward those of African origin. Even the COVID-19 pandemic has seen a disturbing amount of racism directed toward those of Asian ethnicities. It is, therefore, concerning if not exactly surprising that racism has surrounded the current monkeypox outbreak. People have both associated the virus with the pejorative use of "monkey" and apportioned blame to African countries.
But how could racism play a role in the spread of monkeypox? In some ways, systemic racial exceptionalism is a factor. When an illness has associations with a particular race or region — however inaccurate this may be — those of different ethnicities may feel they are not at risk unless they have close contact with people from those backgrounds. This not only reinforces racist behavior and microaggressions, it minimizes the tendency to seek medical care.
Alongside this, patients may also feel stigmatized by agencies continuing to use such racially-charged nomenclature. Often people of marginalized backgrounds can be reluctant to engage with services that perpetuate racist behavior in the community. As a result, patients don't get the care they may need if they're infected.
Though the World Health Organization (WHO) has mooted changing the name to mitigate racial stigmatization, this has yet to occur. In fact, the International Committee on Taxonomy of Viruses (ICTV) — which determines the formal names of viruses — has recently stated that any name change will likely still have the word "monkey" in it. This certainly makes addressing the negative stigmatizing effects of the name more challenging.
Homophobia
As with the AIDS crisis, there is a significant feature of homophobia and related misinformation surrounding monkeypox. This has largely been a result of reports linking a large number of cases among gay and bisexual men with the idea that monkeypox only affects the LGBTQ+ community. This is an inaccurate representation of the truth and such reporting has been condemned by the Joint United Nations Programme on HIV/AIDS (UNAIDS) as exacerbating the homophobic stigma surrounding the issue.
Alongside the problem of discrimination in and of itself, homophobia can influence the efficacy of public health measures against monkeypox. In particular, it can create hesitancy among those in the LGBTQ+ community seeking care. Often, medical anxiety that can make patients more reluctant to get treatment is the result of prior negative experiences in care settings. If patients were treated poorly in the past through homophobic behavior by medical professionals, the likelihood they'll be comfortable getting help may be diminished. After all, they'll be attending an appointment regarding an illness too often associated with the LGBTQ+ community. They could logically feel discussing the matter with a doctor may see them the victim of further homophobic discrimination.
Again, there is also an issue of exceptionalism here. Too many reports are instrumental in helping the public misconstrue the statistics. This means heterosexual or asexual populations may wrongly assume relative immunity and fail to seek treatment. While monkeypox has hit the LGBTQ+ community particularly hard, they're not the only population segment at risk of transmission. Alongside sexual contact, the virus can be spread through skin-to-skin contact and even touching contaminated objects. This means no population is entirely protected from monkeypox.
Hesitancy to Act
In the end, perhaps the key way social stigma is impacting the spread of monkeypox is in influencing people's hesitancy to act. Agencies are working to some extent to address the impact of stigma. In the meantime, though, it's important for patients to make efforts to navigate this issue in their own lives.
This could be through educating friends and loved ones. Provide them with information from reliable sources about the reality of monkeypox transmission. Encourage them to share accurate information in turn. However, it's important to also communicate how to do so without using language that further stigmatizes marginalized populations.
Another approach as a patient is to ensure you get tested if you have suspected symptoms. If discrimination has played a role in your prior medical experiences, it's worth taking the time to research providers with a good reputation for care equality. Indeed, you can also reduce the prospect of further transmission by selecting a doctor offering telehealth appointments. If patients have high-definition cameras on their devices, remote doctors or dermatologists may be able to accurately assess rashes and other visible symptoms. There may be occasions when a medical professional will request a full-body in-person exam. But in the first instance, telemedicine can be safer for everyone. Not to mention that your choice here may mitigate the anxiety you may feel from the potential for stigmatization.
Conclusion
Social stigma has undoubtedly had a negative impact on the spread of monkeypox. It has been mired by racist and homophobic associations that are both inaccurate and damaging. As such, the population has been unable or hesitant to access the medical help and information they need. While some public health agencies are working to address this issue, the public also needs to be active in spreading accurate data and utilizing effective care channels. If we can't collaborate in overcoming misinformation, social stigma could further exacerbate this growing public health emergency.