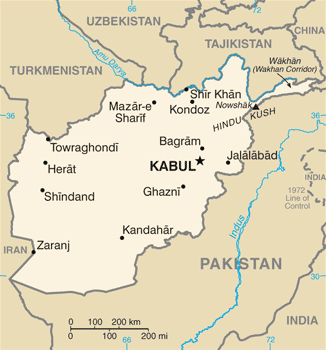 Two simultaneous suicide attacks took place in Afghan cities of Kabul and Mazar-e Sharif on Tuesday, December 6. The bombings coincided with the holiest day of Shiite calendar – Ashura,  when Shiite Muslims mourn the death of Husayn ibn Ali, the grandson of Prophet Mohammad who died in 680 which eventually created the Shiism direction in Islam. The victims were caught off guard as the bombings have been reportedly unlike any seen by the Afghan public in the last decade of war in the country.
The attack in both cities killed a combined of, at least, 60 civilians wounding dozens more. Fifty six dead were accounted for in the blast in Kabul's Shiite Abu Fazal shrine, according to reports from the Afghan Health Ministry. Close to two hundred were wounded with various degrees of injuries. Four people were reported killed by the bombing in Mazar-e Sharif, the regional capital of the country's northern province of Balkh. The bomb was tied to the bicycle. Twenty one people were injured.
There were unconfirmed rumors that the responsibility for the attacks was assumed by the Sunni group based in Pakistan, although there have been no official confirmation. Taliban immediately denied any connection to the bombings. A man, allegedly connected to Lashkar-e-Janghvi al Almi, an insurgent group which has ties to Al Qaeda and Pakistani Taliban and infamous for deadly bombings at Marriott Hotel in Islamabad in 2008 and many other suicide attacks,  called the local radio station, claiming the responsibility for Tuesday's terrorist acts.
The U.S. Embassy in Afghanistan issued a statement condemning the bombings which killed many women and children. The attacks also coincided with the Bonn conference, where the Afghan President Hamid Karzai was meeting leaders of European countries appealing to the international community and warning that the Taliban would be able to come back as the Afghani leadership attempts to establish security in the country. Karzai immediately cancelled the rest of the trip which included meeting with the British Prime Minister David Cameron.