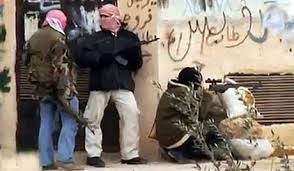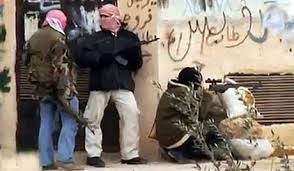 The United States and Britain have suspended all non-lethal assistance into Northern Syria, citing concerns that the equipment could end up in the hands of al-Qaeda-linked fighters.
According to U.S. embassy spokesman in Turkey, the decision was made after Islamic extremist forces seized the headquarters and warehouses belonging to the opposition's Supreme Military Council (SMC).
The suspension does not affect humanitarian aid, and the US will continue to supply rebels in the south of Syria with non-lethal aid via international and non-governmental organizations.
Fighters from the Islamic Front, a union of six major rebel groups, took control of the Free Syrian Army (FSA) bases at the Bab al-Hawa crossing on Syria's northwestern border with Turkey late on Friday. According to Fighters from the Islamic Front's spokesman, the FSA were 'asked' to leave the bases.
The Islamic Front was set up in Nov. by a union of seven rebel groups comprising a total of 45 000 soldiers. Their main goal is to overthrow President Bashar al-Assad and to impose an Islamic state. The organization does not include the 'Al Qaeda' associated groups 'Islamic State of Iraq and the Levant' (ISIS) and 'Al-Nusra Front' but its charter welcomes foreign fighters as 'brothers who support us in jihad.'
U.S. embassy spokesman said for 'Reuters' that the status of the equipment and other supplies located in Bab al-Hawa bases is under investigation.
Washington has promised to send non-lethal military aid worth USD 250 M to the Syrian national coalition, the local opposition councils and the Free Syrian Army.
More than 100,000 people have died in the country's civil war, now in its third year.
Source: Novinite