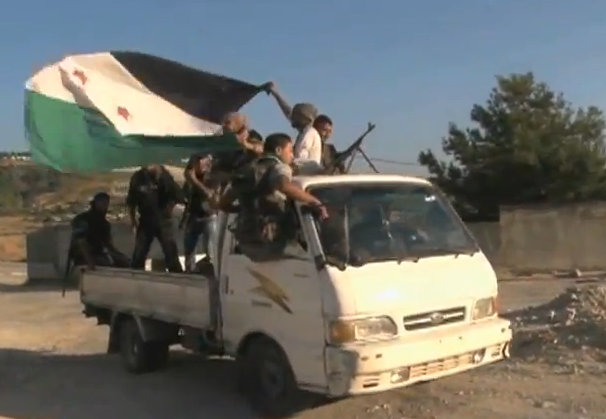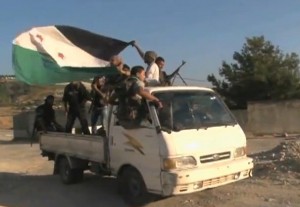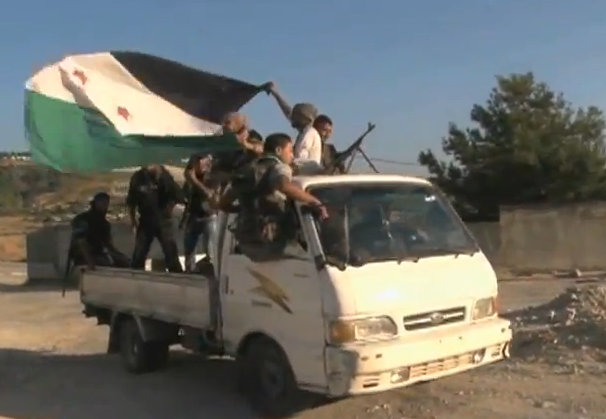 Ahmed al-Jarba, the President of the Opposition Alliance of Syria, is in Washington to meet Secretary Kerry. The United States announced it would allow the Syrian opposition alliance to open a diplomatic mission in DC.
In addition to the diplomatic privilege, the opposition alliance will be getting a total of $27 million in non-lethal aid to be distributed to the rebel commanders. This will bring the total amount of U.S. assistance to the rebels to $287 million since the outset of the conflict. The alliance was recognized by Washington as the legitimate representative of Syrian people in December 2012. An invitation to open a mission in the United States does not, however, mean that the administration the council as Syria's government. It also won't extend a diplomatic immunity to the opposition representatives.
Moreover, the U.S. will not allow the opposition alliance to take over the Syrian Embassy which was shut down in March this year. According to media reports, Ahmed al-Jabra was quoted saying that the invitation to open a mission in Washington is a major blow to the Assad regime, demonstrating how far the opposition was able to make it, at least, diplomatically.
The delegation from the Syrian Opposition Council already arrived in Washington to hold talks. The head of the delegation will be meeting Secretary Kerry this Thursday. The visit is taking place in the wake of an offensive of pro-government forces against the opposition forces in Syria. The president of Syria Bashar Al-Assad, in turn, announced recently that Syria will hold presidential elections in June. Washington quickly dismissed the announcement as a "parody of democracy."
Washington's move extending an invitation to the Syrian opposition to open a mission in the United States is likely to upset Russia who is fighting a proxy war of its own in Ukraine. If the developments proceed with Syrian opposition being given more legitimacy on part of the administration, Russia would be able to extend the same courtesy to the pro-Russian separatists in Eastern Ukraine who are virtually in the same position fighting the government in Kyiv, yet demanding secession of the territory they live in, not attempting to march on Kyiv.