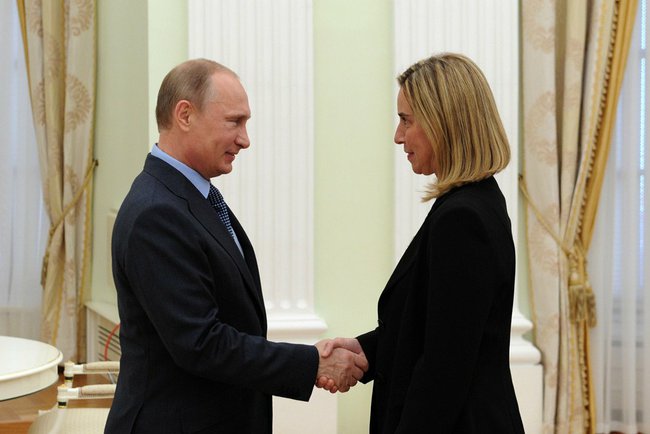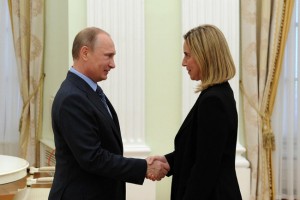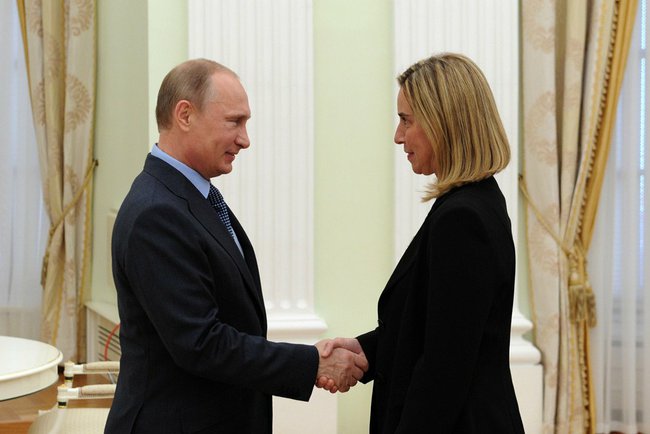 Italian Foreign Minister Federica Mogherini, who is due to become the European Union's high representative for foreign affairs, said on Monday that the bloc should review its relations with Russia over the next five years.
Relations between the EU and Russia have been strained by Moscow's annexation of Crimea earlier this year and its support for pro-Russian separatists in eastern Ukraine and Mogherini did not rule out further sanctions.
"In the next five years we'll have to review our relations with Russia," Mogherini told her confirmation hearing at the European Parliament's foreign affairs committee.
"At the moment Russia is not a partner (of the EU), but a strategic country and a neighbor, above all of Ukraine".
Before Mogherini's nomination some Eastern European countries reportedly had doubts about whether she would be tough enough on Russia.
After a three-hour hearing on Monday, the Italian foreign minister was greeted with a lengthy round of applause.
When asked how she would deal with Moscow, Mogherini said that "it depends on the bear's attitude".
"A mix of behaviors, both assertive and diplomatic, are needed," she added. She said that press and religious freedom, gender equality and human rights would be foreign policy priorities for the EU during her term.
German MP Elmar Brok, who heads the foreign affairs committee, previously questioned Mogherini's experience but said he now believed it would be a "positive result" if she took the role.
Mogherini will replace Catherine Ashton as EU foreign policy chief on November 1st unless lawmakers reject incoming European Commission Jean-Claude Juncker's proposed new executive team.
Source: The Local