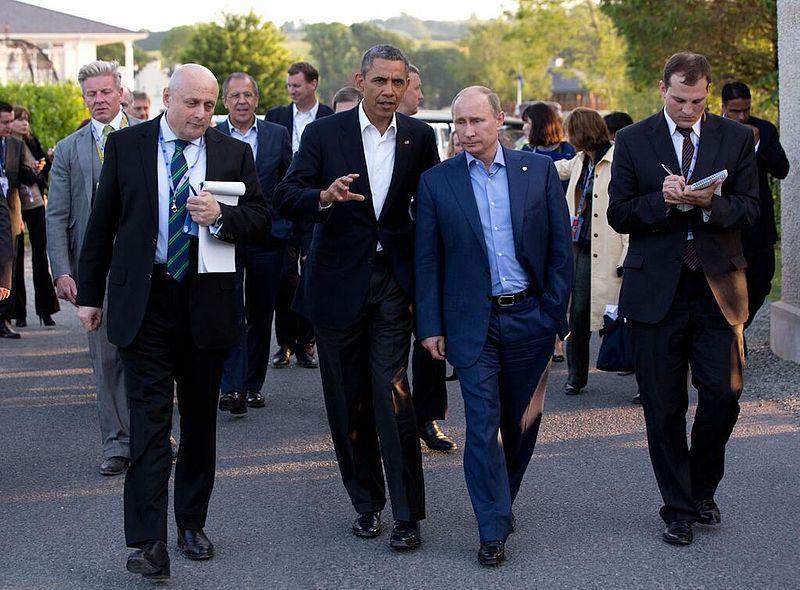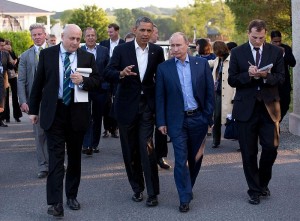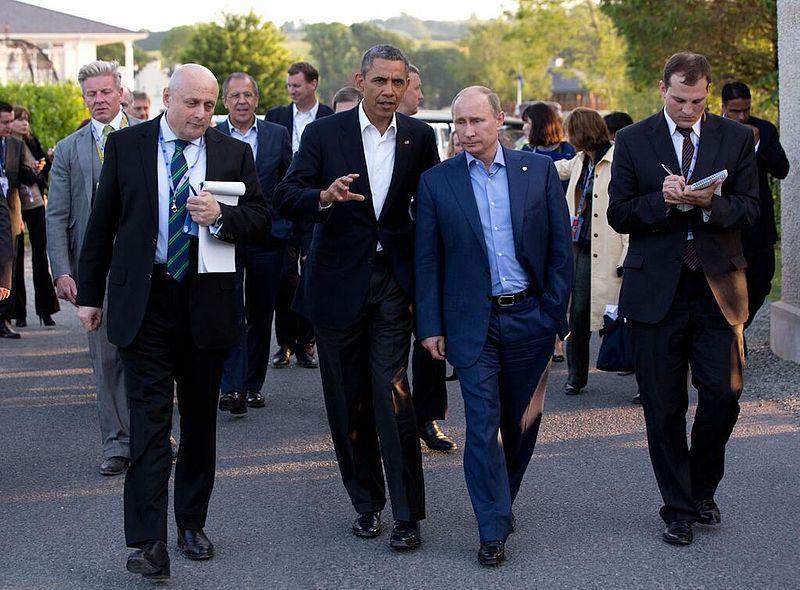 Russian President Vladimir Putin Friday accused the U.S. "unilateral dictatorship and enforcement of western models" of bringing about escalation of conflicts and expanding chaos, saying that the world needs "new global consensus of responsible forces" to "restore the effectiveness of the international and regional institutions system."
Since all countries in the world are confronted with similar problems, international cooperation and coordination is the " logical way" to solve them, Putin said at the annual Valdai International Discussion Club meeting in Sochi, a city in Krasnodar Krai, Russia.
Putin said that Moscow is not going to seal itself off the rest of the world, taking Russia's cooperation with the Asian-Pacific countries as a proof.
"Moscow has realized that the world has changed. We are ready to heed the changes and make adjustments. But we will not permit total neglect of our interests and never will," Itar-Tass news agency quoted Putin as saying.
Outside pressure would only consolidate the Russian society, Putin said, adding that Russia is a self-sufficient country that will be working in any economic conditions.
Meanwhile, Putin accused the U.S. of its "omnipresent" involvement into global affairs. "Does the way the U.S. implements its leadership bring benefits? Do its omnipresent interventions in all global affairs bring peace and welfare, progress and democracy? No."
Putin said that ambitions of the U.S. and its allies have grown to a degree that they started to be presented as the opinion of the entire international community.
As the existing system of global and regional security is " seriously weakened, shattered and deformed," it seems the U.S. and its allies, who declared themselves as the Cold War "winners", are determined to reshape the world into a place that could better serve their interests alone, according to Putin.
"The 'Cold War' is over. But it did not end with peace. ( Neither did it end with) a transparent and clear agreement on new rules and standards," Putin said.
The president added that it is necessary to draw a line between the collective actions of the world community of safeguarding security and human rights and the principles of national sovereignty and non-interference in any country's internal affairs.
Moreover, Putin pointed at the western sanctions against Moscow as examples of the actions which undermine the world trade basis and liberal model of globalization.
Putin warned that the sanctions, as well as any attempts to revive old-time methods of global rule, will backfire on the U.S., leading to the global anarchy.
Discords between Moscow and Washington are reckless and jeopardize global strategic stability, Russian President Vladimir Putin has said.
The Valdai International Discussion Club meeting is an international framework for the leading experts from around the world to debate on Russia and its role in the world.
Source: Xinhua