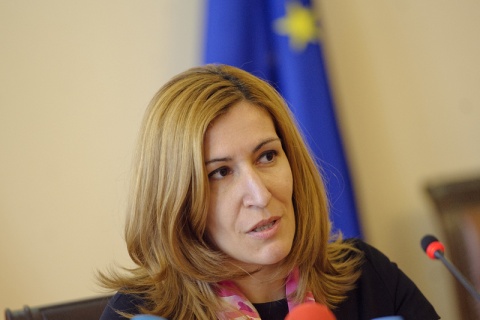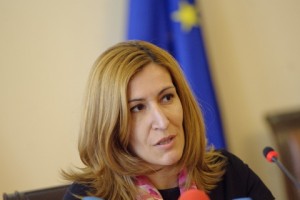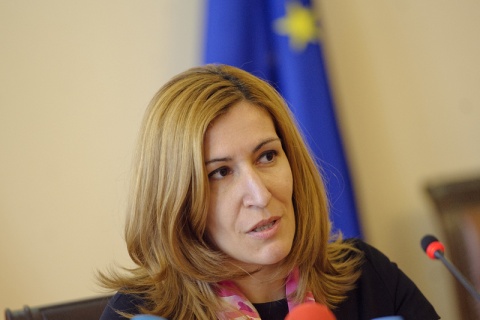 Transport, IT and Communications Minister Nikolina Angelkova told journalists that her counterparts from Macedonia and Albania and she signed a Joint Declaration on Cooperation in the preparation and construction of all road facilities of Transport Corridor VIII. This took place at Friday's Conference entitled "The Balkans: Infrastructure and Transport Links between the Black and Adriatic Seas" held in Sofia.
Angelkova said: "We concurred that it is necessary to lobby before the European Commission for the inclusion of Corridor VIII into the Central European transport network." The three ministers agreed to hold a ministerial every year to make informed decisions on the project, to name a joint coordinator and set up a working group to coordinate the countries' actions.
Macedonia's Transport and Communications Minister Mile Janakieski said his country has the political will to build the railway linking Skopje and Sofia as part of Railway Corridor VIII. He said the first of three stretches of the route to Bulgaria is under construction. The project's deadline is 2022. Macedonia expects to get the rest of the financing from the World Bank.
Albania's Transport and Infrastructure Minister Edmond Haxhinasto said Corridor VIII is very important for the development of the individual countries and the region as a whole. He said the three countries took a common approach to the promotion of the individual projects for its construction. Friday's initiative will raise awareness about Corridor VIII, including Europe's awareness, so that the EU can provide the rest of the financing needed to complete the project.
The Albanian Minister added that since it is a multimodal corridor, an optical communication network along its route is one further option.
Haxhinasto added that the 3-kilometre stretch of railway to the border with Macedonia and the modernization of the remainder would be done at the same time, and in coordination with Macedonia.
Angelkova recalled that the transport route Bari/Brindisi – Durres/Vlore – Tirana – Skopje – Sofia – Bourgas/Varna provides one of the shortest cuts from Southern Europe and the Mediterranean through the Balkans to Caucasus and the Far East. "Given the importance of this corridor, we have tried to defend the inclusion of most of the route in the main Trans European Network. The route linking Sofia, Radomir and Gyueshevo (on
Bulgaria's border with Macedonia) is part of Operational Programme Transport and Transport Infrastructure for the 2014-2020 programming period," she said. Work is under way on modern railway infrastructure linking Sofia and Plovdiv with Bourgas/Varna. As to road infrastructure, construction of the Trakia Motorway has been successfully completed.
Source: Bulgarian News Agency