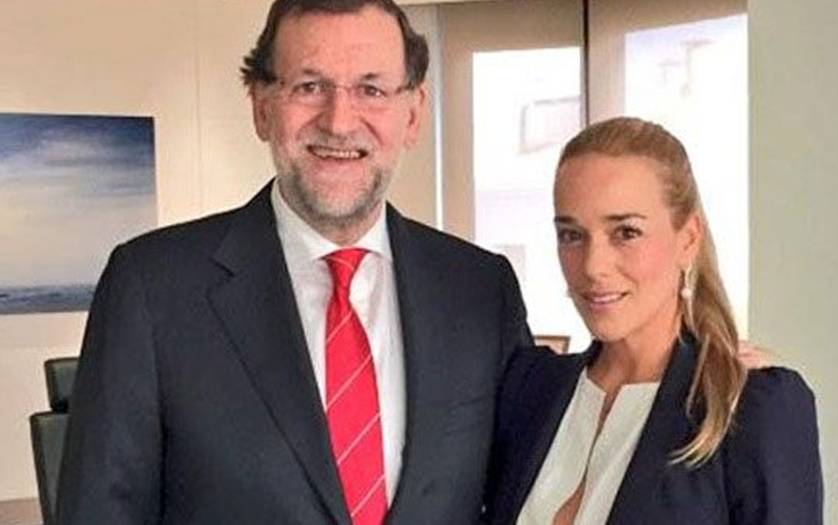 Venezuela recalled its ambassador to Spain to protest "interventionist declarations" made by Spanish Prime Minister Mariano Rajoy, the Venezuelan News Agency (AVN) said on Tuesday.
Ambassador Mario Isea Bohorquez was "recalled for consultation" after Spanish Prime Minister Rajoy on 22 October made comments relative to the trial of Leopoldo Lopez, a prominent Venezuelan anti-government politician, the AVN quoted the Foreign Ministry in Caracas.
"As a result of the interventionist declarations of the Spanish Prime Minister Mariano Rajoy, (the ministry) decided to recall its ambassador for consultation," the ministry said in a statement.
Prior to recalling its ambassador, the ministry sent a letter on Oct. 23 to its Spanish counterpart, "rejecting the opinion judgments made by Rajoy regarding the current trial of Leopoldo Lopez," the AVN said.
During a meeting in Madrid with Lopez' wife Lilian Tintori on 22 October, Rajoy said it was necessary to protect freedom of speech and the right to protest.
Lopez, 43, of the radical wing of the opposition coalition Democratic Unity Table, "is being tried for his alleged responsibility in the violent events that took place on the afternoon of 12 February, when a group of rioters attacked the headquarters of the MP (Public Security Ministry) in … Caracas, following a march he organized and in which two people were killed," the agency added.
Lopez turned himself in after the prosecutors issued an arrest warrant against him in February.
But the campaign went on for three months after his imprisonment and left 40 people dead and over 600 injured.
Source: Merco Press