ASIA
INTERVIEWS
Interview with Adfar Shah on Kashmir elections and aftermath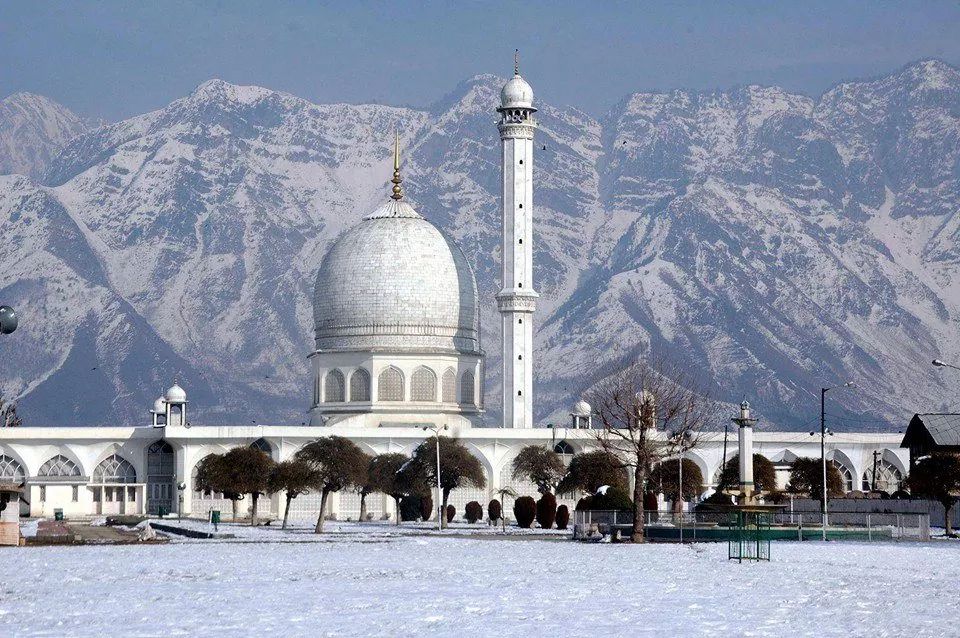 The following is the interview of Eurasia Review with Adfar Shah
Eurasia Review: Being a sociologist how do you read the record turnout in Kashmir valley?
Adfar Shah: Record turnout of 65 per cent, I would say in the whole state of Jammu and Kashmir is out of the change of heart among masses in general and as I always maintain that voting behavior in Kashmir it strictly based on personal, regional and community factors and it is out of people's affiliation and close connection with the contesting candidates rather than any confrontation with the Kashmir problem. Not just candidates but more often people themselves motivate other people (neighbors' or friends or relatives) to vote for a particular candidate mainly because of two reasons, either to teach their rival candidate a lesson or to make their favorite candidate win anyway. The followers of all candidates adopt the same policy, resulting in the massive turn out now despite the Azadi sentiment in millions of hearts. My father who is not a supporter of Omar Abdullah's National Conference (NC) now at all still voted for the NC not for the NC but purely because of the known candidate, who is a neighbor. In the recently concluded elections especially in valley's rural belts, the sections of the society who hardly voted for decades together came out in bulk to vote this time not to defeat BJP what is said by analysts but to register the victory of their candidates or beat the opposite ones who do not suit them ideologically.
Eurasia Review: Has such an impressive turnout given a blow to separatism in the valley?
Adfar Shah: See separatism is a different subject and must not be linked to the contesting of routine elections or even linked to people's voting behavior as it remains a fact that Kashmir issue is a long pending political issue which badly needs a political solution. Frankly speaking most of the youth who even campaigned for the candidates during elections subscribe to the separatist ideology with a firm belief that elections have nothing to do with the solution of the Kashmir problem. Yes the larger turn out generally can be linked to people's unsubscribing to the politics or ideology of violence and vested interests because people are fed up with the culture of violence now. But this is a fact that elections hardly give any blow to separatism in the valley as the same people subscribe to the separatist views as well. Yes it should be said here that even such a record turnout is in no way a referendum on Kashmir issue because elections mean the routine administration, we call it Bijli, Pani, Sadak affair in Kashmir. The K-issue must be delinked from the routine election process in Kashmir. Also elections must not be taken as a measure of normalcy, peace, calm, certainty or security or end to violent youth bulge, etc,. Because peace building needs a practical conflict resolution to end uncertainty not just routine elections.
Eurasia Review: In some of earlier your write ups on Kashmir elections, You had maintained that it is not Modi but Mufti wave this time but BJP still has good prospects in the state? What do you say?
Adfar Shah: I had rightly used the term Mufti wave because it was truly so reflecting from the grass roots and got proved as PDP got significant 28 seats and thus become the largest party. In Jammu it was undoubtedly the Modi wave that BJP benefitted from and gained 25 seats. However Modi wave even existed in Ladakh during parliamentary elections but results proved quite opposite this time for BJP's poor foot work. BJP's opening no account in the valley is also not a surprise to me, not only because of the heavy Mufti wave but out of their (BJP's) selection of the candidates in the valley. BJP in the valley needs some stalwarts' not just beginners or those who don't get mandate from anywhere. Plus it should believe in healing touch formula not just provocative slogans for winning hearts in Kashmir.
Eurasia Review: How do you see PDP emerging in the valley?
Adfar Shah: PDP emerged as an alternative to oldest and hegemonic National Conference. The party is not emerging just in the valley but I would say throughout the state due to its inclusive ideology and sincere and energetic young work force besides a flock of intellectuals and personalities like Dr Drabu, Nayeema Mehjoor, Nayeem Akhtar and many others who are much respected in public and intellectual circles and even by their opponents. Earlier it was south Kashmir which was treated as the PDP bastion but this time the party won five of the total 8 assembly seats in Srinagar reflecting their making inroads everywhere despite their old bastion failed them. Mufti wave worked because even the PDP candidates who lost this time have given a tough fight to their rivals. PDP is certainly changing the discourse of the state's politics wherein people believe that the party led by the learned and senior politician Mufti Mohammad Syed is never going to allow any compromise on state's unique identity. The party has earlier also raised the never addressed concerns of safety of the common masses who were oppressed by guns from all sides during the ongoing brutal conflict situation. Plus the party's manifesto speaks of reforming the state's impoverished socio-economic situation and uncertain security scenario which is why it is gaining much public support. The quest that remains is to see how it practices what it has stated in its manifesto.
Eurasia Review: What would you link NC's (National Conference) drubbing to?
Adfar Shah: Jammu and Kashmir's oldest party once led by the charismatic Sher-e-Kashmir Sheikh Mohammad Abdullah has not been able to routinise the very Sheikh charisma which is the actual cause of its declining rapport among masses. I want to make it clear here that mostly political analysts keep wrongly portraying NC's drubbing as the flood fallout but there is not a single example of such a thing. Mr. Omar lost even his home constituency 'Sonwar' clearly reflecting his poor foot work and his being stranger to his own neighbourhood.During the floods, he worked hard and did what he could as a human being but the situation was alarming and crisis was beyond measure. He left family bastion 'Ganderbal' as he timely guessed his declining graph in the constituency, once the strong hold of sheikh family as Ganderbal was brutally neglected both by Omar and his father. Further anti-incumbency factor and NC leadership's lack of reach out to masses along with crisis mishandling during the uprisings throughout played a significant role. People believe that Omar regime was totally not accessible and its perpetual failure on boosting security to masses besides employment avenues, etc, proved the last nail in the coffin. Also Omar regime could not tackle corruption, nepotism and favouritism resulting in its drubbing and clear from the defeat of its senior stalwarts like the former Finance Minister, general secretary or other heavy weights. Also Omar is being criticized by youth for his hasty decisions like extending the employees retirement age to 60 and pensioners are also furious over this decision. The credit also goes to PDP's emerging leadership as well who gained enough ground and reached the hearts while NC was enjoying power.
Eurasia Review: NC retained both the seats of Ganderbal despite speculations and exit poll analysis, what is your take on it?
Adfar Shah: NC retained Ganderbal once again but this time it was a cut throat competition at both the seats of Ganderbal and Kangan. Ganderbal especially proved not a cake walk for NC's Ishfaq Jabbar and People neither link Jabbar's victory to NC's credibility in Ganderbal nor holistically to Ishfaq Jabbar himself but to late Sheikh Jabbar, Ishfaq's father who was undoubtedly a visionary leader, having worked tirelessly for Ganderbal in the past. Further NC's Kangan seat victory is not a surprise at all as Mian family has a lot of following and Mian Altaf's good work in the constituency makes him taste victory again and again despite a tough competition. Had NC given mandate to anyone other than Altaf, PDP would have won it comfortably.
Eurasia Review: Who are the parties you think may form the government and what are the main challenges before the new government.
Adfar Shah: Who with whose collaboration is going to form the government, still remains a big curiosity. Earlier it seemed possible that even arch rivals like PDP and NC may join hands or PDP or congress (the usual stabilizer) may agree simply to keep BJP away from the government formation but now it appears that everybody wants power and may not mind getting support from anywhere. Therefore, it can also not be ruled out completely that PDP may accept BJP's support as well for Mr. Amit Shah, the BJP national president has kept all options open and the PDP president has also argued that government formation may take time, which means serious talks are on.BJP for sure is not totally untouchable to all the regional parties in the state and may play a key role in the next government..
Whosoever forms the government, the main issues before the new establishment are really tough. Kashmir is at a critical juncture where flood money is yet to come and suffering has increased multifold, the reality of empty state coffers poses a pain to masses, lot of administrative mess leading to unaccounted corruption, uncertain security scenario leading to killings on routine basis, issues of massive post-flood rehabilitation, the monster of unemployment and mounting youth bulge, etc,. Such a dismal scenario calls for a serious policy and planning with due support of the centre and demands a speedy government formation. To put a crux of the main challenges that I would enumerate are: Development, good governance and rebuilding the flood hit Kashmir. These three issues must be the priority targets before the new government.
Eurasia Review: What is the clear cut message of elections results in Jammu and Kashmir?
Message is simply loud and clear, people want to move towards peace, prosperity and development. People want their candidates to fight for people's security, for a life with dignity and most importantly for working towards creation of employment avenues which we lack so badly in this part of the world. The clear cut message by the election results to all the parties is that 'if you fail to deliver, we will fail you for sure'.
Eurasia Review: What remains a challenge despite the record turn out?
Adfar Shah: Yes, there is a big challenge that still prevails despite a record turnout of 65 percent, i.e. lack of amity between Jammu, Kashmir and Ladakh regions and it has serious fallouts as far as our pluralistic ethos is concerned. This very created fissures are not allowing people to enjoy the emerging peace dividend as politics of polarization still continues successfully. Jammu's voting behavior vs Kashmir clearly reflects the impact of the polarization that got created during elections and ultimately divided people of the state on religious lines, which is not a healthy sign.
Eurasia Review: What is your message to all people of the state and the political parties?
Adfar Shah: Let us celebrate our diversity and not get polarized or radicalize people on communal agenda for petty vote bank for the profit it yields may benefit a few but the harm it does is permanent and alarming. Let us prefer national interests over narrow interests and join hands in the PM's national agenda and work for his slogan 'Sabka Saat Sabka Vikaas' and bridge the void between Jammu, Kashmir and Ladakh. Also the most important measure of egalitarianism is to ensure more and more women candidates in the politics of Kashmir as we have just two women lawmakers now in the whole 87 member assembly and as a few women were in the fray reflecting our gender bias and need for women to come out and participate in the electoral process. Kashmir needs inclusive development and we need to take flood devastation head on and work for the rehabilitation of victims and progress of all. Kashmir indeed was yearning for a change of guard as it needs a new vision be that in economy, social security or administration. The rulers must understand that even before development Kashmiri's need security and life with dignity. For God's sake stop the unaccounted killings of Panchayat members' day in and day out. Let us hope the new regime delivers fast.
Adfar Shah is a well known social analyst and widely published Delhi based (Kashmiri) Columnist at some of the renowned media groups like Eurasia Review, South Asian Idea, Analyst World, Foreign Policy.org, Kashmir Times, etc,. Author is a sociologist and has extensively written on socio-political realities of Kashmir. He can be reached at [email protected]
* The article is republished with interviewee's permission.