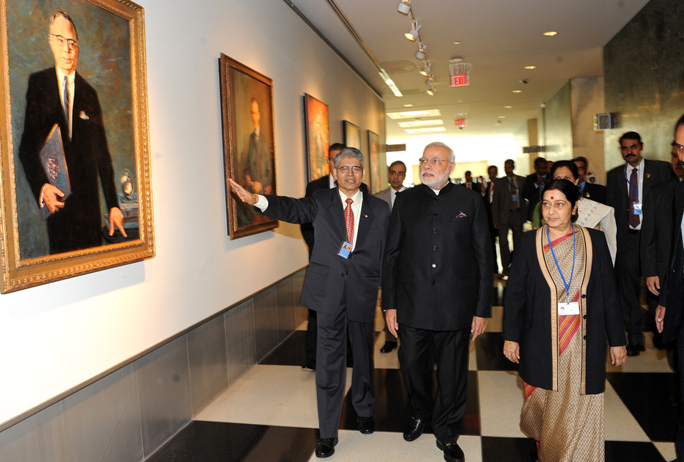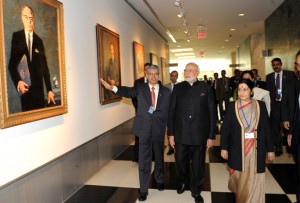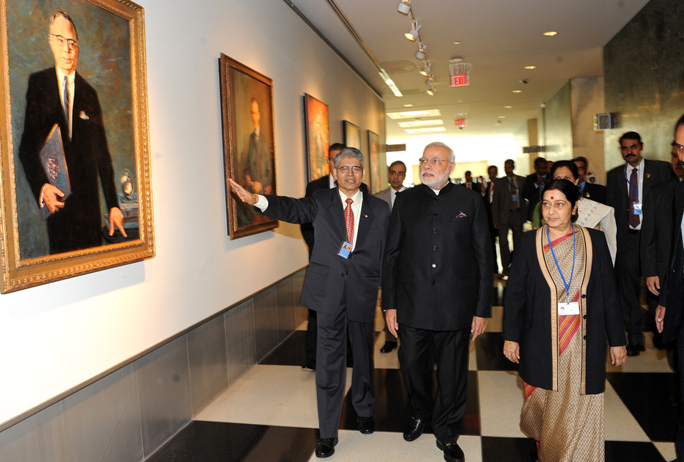 Amid speculation that India may be contemplating a shift in its Palestine policy, the government reiterated on Friday that there was no change in New Delhi's policy of extending "traditional support" for the Palestinian cause even as it continues to maintain good relations with Israel.
Apart from external affairs minister Sushma Swaraj's statement in Parliament earlier this year, which sought to allay apprehension that there was any change in India's Palestine policy, the foreign ministry also referred to the recent message by PM Narendra Modi to the UN reaffirming support for the "just cause of Palestine and solidarity with the Palestinian people for their struggle".
The message was meant to mark the International day of solidarity with the Palestinian People on November 24.
The government said, "India supports a negotiated solution, resulting in a sovereign, independent, viable and united state of Palestine with East Jerusalem as its capital, living within secure and recognized borders, side by side and at peace with Israel, as endorsed in the Arab Peace Initiative, the Quartet road map and relevant United Nations Security Council Resolutions."
Noting that relations with Israel had improved over the last few years while India maintained strong support to the Palestine cause, the external affairs minister had said in Rajya Sabha in July that there was no change in this policy in Narendra Modi's government "nor during Atal Bihari Vajpayee's time".
"NDA was for 5 years while Congress for 10 years. Even the coalition governments followed the same policy," she had said.
Source: The Times of India