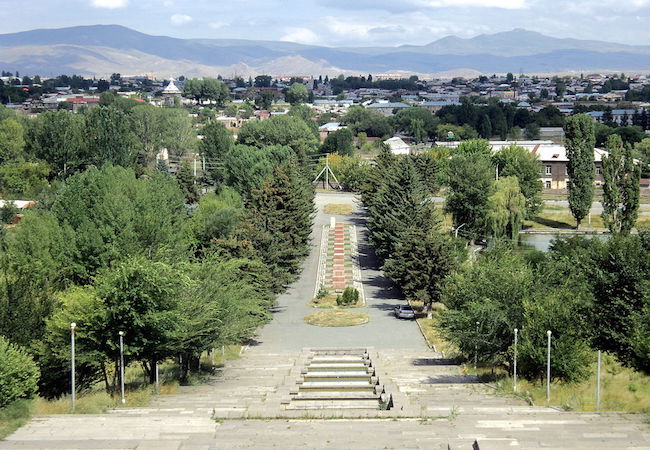 The six-month-old baby who survived the January 12 massacre, perpetrated by the Russian serviceman Valery Permyakov in Armenian town of Gyumri, died on Monday from the wounds sustained during the shooting.
Permyakov, the Russian soldier who served at Russia's 102nd military base in Gyumri, Armenia, went on a shooting rampage on the morning of January 12, killing 6 family members and severely wounding the infant. The baby remained in intensive care until the very last moment.
The soldier, detained at the vicinity of Armenian-Turkish border shortly after the shooting, has been in custody of the Russian military officials within the heavily guarded base.
Armenian public rallies were held in front of the base and Russian consulate in the town, demanding the transfer of Permyakov to the local law enforcement and holding of a public trial in full accordance with the Armenian law. So far, the Russian side has refused to hand him over. In fact, there have been reports that Permyakov may be tried by the Russian military tribunal within the compounds of the military base.
The massacre and namely the handling of the case has become the boiling point in the relations between Armenia and Russia. While the Armenian government has not voiced any specific position and did not side with the public demands, the residents of the town and Armenia at large, have been defiant of Russia's position on the case and vocal about Moscow's policies in Armenia.
Armenia which has formally entered the Kremlin-led Eurasian Economic Union, heavily relies on Russia for both economic incentives and security guarantees.