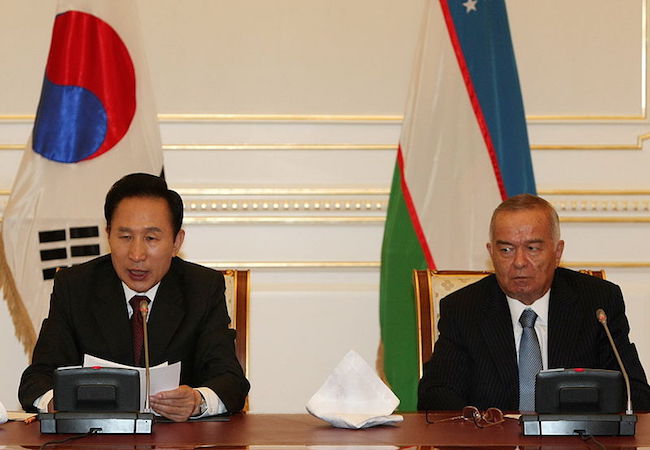 Uzbekistan's aging leader Islam Karimov fell into coma, Uzbek media reports.
The opposition-affiliated media agencies announced on Monday that Karimov felt sick on January 28, at around 8:30 pm local time while having dinner at his Kuksaroy residence, subsequently losing conscience.
Although the medical personnel and several specialists tried to bring him back, the president has since not woken up. The information was reportedly given by the members of the National Movement of Uzbekistan opposition party who allegedly received the news from some of their peers in the government.
Karimov has ruled Uzbekistan for the past 24 years. He came to power in March 1990 – although he was already the First Secretary of the Communist Party of Uzbekistan since June 1989 – during the Soviet rule and has been the commander-in-chief ever since. He's often referred to as one of the most corrupt dictators in the world.
In January 2015, The Movement of Entrepreneurs and Business People and the Liberal Democratic Party of Uzbekistan nominated Karimov for re-election at a congress. Citing the will of the electorate as the driving force behind the nomination, the pro-government parties vowed to support the incumbent for the re-election.
The news about the deteriorating health of the president raise concerns about his succession as Uzbekistan nears its election day set for March 29, 2015.
In the last elections held in December 2007, Karimov secured 88.1% (13 million votes) of the popular vote, according to the country's Central Election Committee. His opponent Asliddin Rustamov came in second with 3.17% of the votes, followed by Dilorom Toshmuhammadova with 2.94% and Akmal Saidov with 2.85%.