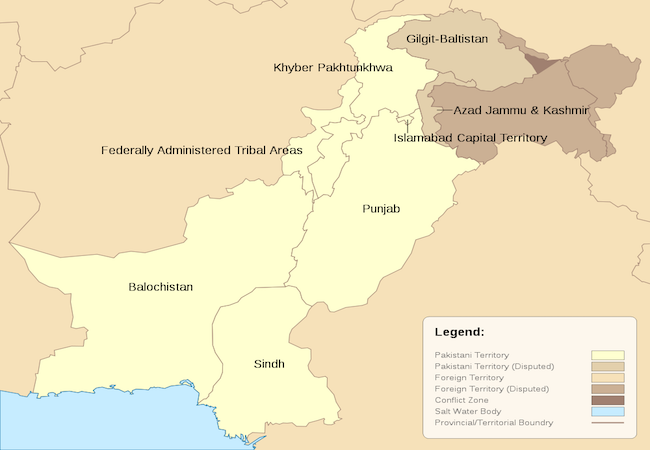 By Hasan Khan
Pakistani security analysts are brushing off news that militants are joining forces to fight the Pakistani army.
The Tehreek-e-Taliban Pakistan (TTP) March 12 announced that it was collaborating with Jamatul Ahrar and Lashkar-e-Islam (LI). Jamatul Ahrar spokesman Ihsanullah Ihsan emailed the statement to media, including Central Asia Online.
But the statement is only for show and does not come from a position of strength, analysts say.
Empty threats
There is nothing new to this arrangement, said Col. (ret.) Khalid Munir, adding that the announcement was a bluff just to garner media attention.
This is the same move a dying man would make in his final moments, Khalid told Central Asia Online. "They want to create a façade of being capable of conducting terrorist attacks."
"They are searching for space to hide as the ongoing military operations have dismantled their hideouts and terror networks … so how can they regroup and launch attacks?" he said.
However, the militants are not completely incapacitated, said security analyst Aqil Yousafzai, author of several books on the Taliban.
"They have been weakened to a greater extent, but … still have the ability to strike softer targets like mosques and schools," Aqil told Central Asia Online.
Operation Zarb-e-Azb , the counter-insurgency offensive that began in North Waziristan last June, has broken the back of militants, Aqil said, adding that none of the targeted terrorist groups was able to retaliate after the army launched the operation.
"Of the three factions Jamatul Ahrar has some potential to carry out terrorist attacks," he said. "The other two … are in no position to launch attacks."
"They are together because they are facing extinction," Aqil said.
Ideological differences
Several observers pointed out the serious ideological differences among the factions.
LI is a local organisation based in Khyber Agency and never tried to extend its influence to other areas, while Jamatul Ahrar announced its allegiance to the "Islamic State of Iraq and the Levant", said Anwar Ali Bangash, a local journalist covering militants.
"Beyond Khyber Agency, LI's only area of influence is Peshawar, where the faction used to extort money by abducting wealthy industrialists and businessmen," Bangash told Central Asia Online.
Dr. Khadim Hussain, a Peshawar-based security analyst, does not expect other groups to join.
"Presently, all extremist groups and individuals are on the run and their networks have been disrupted … while their sympathisers are under observation," he said.
The only real hope for the three factions is scoring propaganda points and conveying a message to sleeper cells, Khadim said.
"I believe the newly aligned TTP will be unable to launch major armed attacks, but it can reactivate its former propaganda machine," he told Central Asia Online.
"Sleeper cells that were disconnected from their leadership following actions by security forces might now start showing their presence by striking here and there, hitting soft targets," he said.