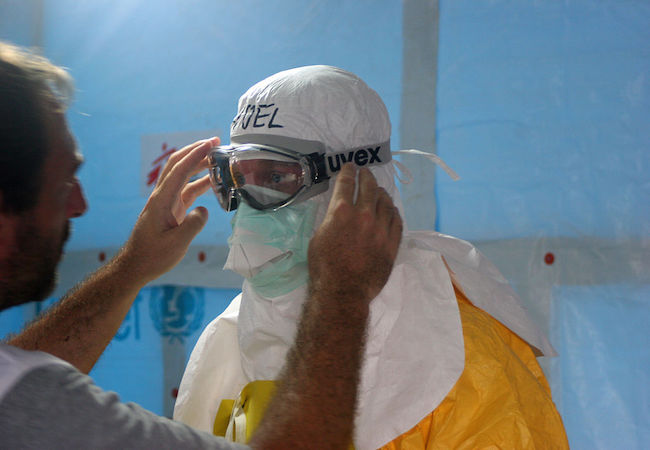 The World Health Organization (WHO) has reiterated the need for international efforts to continue supporting the most affected countries by Ebola until the epidemic is defeated and also to the countries' endeavor towards recovery and building future resilience.
The 2014 Ebola virus disease (EVD) outbreak in West Africa is the longest, largest, deadliest, and the most complex in history, says a latest report by the UN Development Group (UNDG) on the socioeconomic impact of Ebola in the African sub-region.
As of 11 February 2015, there were about 22,859 Ebola cases and a total of 9,162 deaths, according to the report.
The annual Conference of African Ministers of Planning, Economy and Finance jointly organized by the African Union (AU) and the Economic Commission for Africa (ECA) is being hosted on 25-31 March here in Ethiopia's capital Addis Ababa.
On the sideline of the AU-ECA Conference of Ministers, a session was convened on Sunday to deliberate on Ebola under the theme, "Ebola: Towards the Recovery of the most affected countries. "
Chairing the meeting, Matshidiso Rebcca Moeti, WHO Director for Africa, told Xinhua that the epidemic has had huge negative impact of multi-dimension in those most-affected countries.
As the countries are determined to get to zero Ebola Epidemic, the official emphasized the need to have continued support from the international community until the epidemic is defeated.
She also said that the countries should be supported in their endeavors towards recovery and rebuilding future resilience.
"First of all, the countries are determined to get to zero. We have to stop the epidemic and we would like the support to continue until we reach that," she said, "Secondly, there is a need for immediate recovery in health services, to restart education and to make sure that small business are to recover."
"And thirdly, these countries are determined to build, to rebuild better into the future; resilient economies; they want to make in different economy spheres but also of course in strengthening the health systems so that next time there is a threat of an epidemic like this, they are stronger." said Moeti.