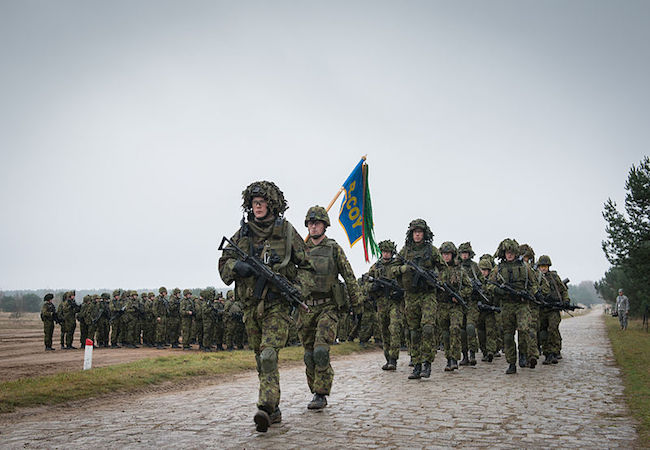 The Baltic States will formally ask NATO to deploy several thousand troops as a deterrent, Lithuanian representatives said on Thursday, as tensions with Russia over the conflict in eastern Ukraine continue.
"We are seeking a brigade-size unit so that every Baltic nation would have a battalion," military spokesman Captain Mindaugas Neimontas told AFP.
He said that Lithuanian, Latvian and Estonian generals would soon send a joint request to U.S. General Philip Breedlove, NATO's top commander.
He said the Baltic States were to seek "permanent rotational NATO forces" as a "deterrence measure given the security situation in the region".
He refused to elaborate on specific numbers but a standard brigade could have around 3,000 troops.
Since last year, the United States has deployed around 600 troops in the Baltic States and Poland on a rotational basis.
But some European NATO allies, like Germany, have been sceptical about a substantial permanent deployment, saying it could breach a 1997 agreement between NATO and Russia, the AFP news agency points out.
Some NATO diplomats also say the alliance is focusing on the creation of a new "spearhead force" which could be rapidly deployed to deal with crises in either the south or the east, rather on deploying new permanent forces.
The AFP news agency points out that the Baltics fear Moscow could try to destabilise them to test NATO's commitment to collective defence.