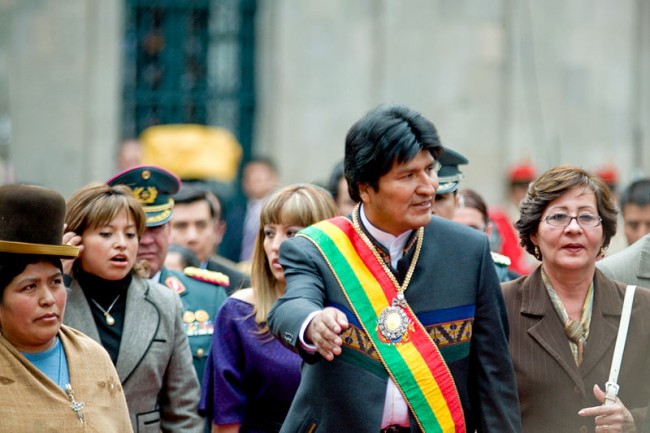 Bolivian president Evo Morales said that if Mercosur insists in forging a trade agreement with the European Union, Bolivia will have to 'withdraw", because "we support solidarity and not competitive trade". Morales is in Brussels attending the EU/Celac heads of government and state summit which takes off on Thursday.
"We prefer to expand our regional market by ourselves, rather than be accomplices of an inhuman policy which harms the majority of the people and only benefits a minority", argued Morales.
"Trade must be focused on solidarity and not in competitiveness if we really want to end poverty", insisted the president of Bolivia, which is an aspiring candidate to join Mercosur as a full member.
The congresses of Brazil and Paraguay have still to vote on the incorporation of what would become the sixth full member. (Argentina, Brazil, Paraguay, Uruguay and Venezuela).
"Who wins with the competitive policies? The huge multinational corporations and not the peoples or the small farmers", added Morales, the first indigenous president of Bolivia, who has proved to be an efficient politician and manager of Bolivia after decades of instability and economic hardship.
Morales also accused the EU and member countries of putting pressure on Latin American countries: "the message is clear, if there's no free trade, there's no agreement…and this is blackmail".