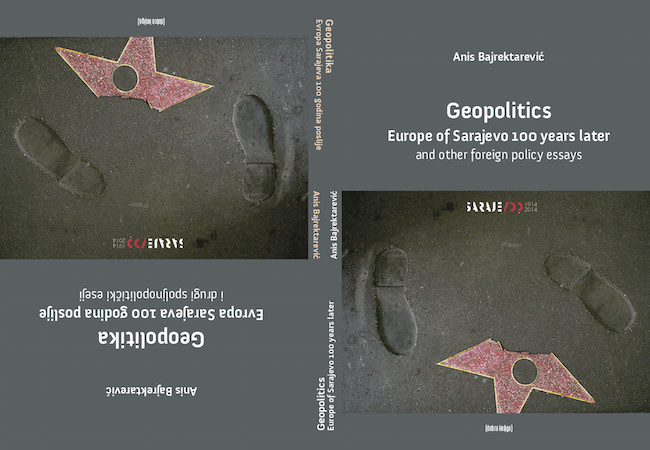 For his previous book Geopolitics of Technology – Is There Life after Facebook, published by the New York's Addleton, former Austrian Foreign Minister Peter Jankowitsch has said: "Insightful, compelling and original, this book is an exciting journey through the rocky field of geopolitics. It is also a big-thinking exploration of the least researched aspects of the discipline, which will leave no one indifferent. This book, written by an experienced lawyer and a former career diplomat, cleverly questions how we see the world, and acts as an eye opener."
And, the World Security Network's Senior Vice President, rt. Brig general of the German Army, close aid to the former NATO Gen-Secretary Manfred Wörner and author of 5 books on security, Dieter Farwick has noted: "The presence and future of our globalised, interwoven world has become so difficult to comprehend that many people refrain from even trying to understand it. It is the merit of Professor Anis Bajrektarevic to fill this gap with excellent analyses brought together in his brilliant book. It is a must read for those who want to get a better understanding of the complex world and who want to contribute to a better and safer world."
"Anyone involved in the advancement of Geopolitics will treasure this book because it provides useful views on nowadays critical questions related to the geopolitical transition. Professor Anis treats technology, climate change, sovereignty, energy and multiculturalism in a new and impressive way" concludes on his previous book, Dr. Tiberio Graziani, President of the Rome-based IsAG Institute on Advanced Studies in Geopolitics. 
Endorsing his newest book, 'Geopolitics – Europe of Sarajevo 100 years later (Dobra Knjiga, bilingual English-Bosnia edition), Yale university doctor, philosophy of history professor Emanuel Paparella notes: "A year or so ago I began reading and pondering the political writings of Prof. Anis Bajrektarevic. Plenty of food for thought, I am still reading them. What attracted me to them was their invariable lucidity and coherence of thought buttressed by well reasoned and well balanced logical arguments culminating in insightful conclusions. This is quite rare nowadays and when encountered it comes across like a breath of fresh air. What prevails nowadays are political tracts that often espouse and promote an ideology, often fanatically defended tooth and nail and in- variably leading not to dialogue or symposiums but to diatribes generating much heat and little light… To be convinced of all this, all that the reader has to do is pick up Bajrektarevic book and begin reading. One will not be disappointed."
Member of the Security Council of the Russian Federation, professor of political science of the Moscow's Lomonosov University, Andrei V. Manoilo endorses the following about the book: How does the current geopolitical stage in Europe and worldwide look like? How can we define current international order and power constellation? Is it a multilateral world or is it Pax Americana? Or do we experience "end of history" after the collapse of bilateral world? All these issues are thoroughly examined in the book of Prof. Anis Bajrektarevic "Europe of Sarajevo 100 years later – From WWI to www" which is a complex study on geopolitical affairs in Europe in its historical dimension. It's a concise description of paradigmatic shifts in the international agenda during the last 100 years. The book gives us a key for understanding the origins of pan-European ideas which stipulated the formation of the EU and well beyond."
Finally, the editor of this book, one of the leading European experts on the medieval Balkans, member of the Academy of Science prof. Lovrenovic concludes in his endorsement:
'Not many people have enlightened the dissolution not only of Yugoslavia and East but also of a system of values like professor Bajrektarević. Since the following texts bring the necessary geopolitical context, where the author is more than undisputed, essential for the understanding of behavioural political practices of liberal democracies, from the 1990s until the present day, they can help us on our path of recovering the self- confidence and self-esteem – those categories without which there is no meaningful human existence. If we forgot them, this book will serve as our reminder…The author decodes the relations of great powers, the role of energy- generating products in the modelling of global relations and the creations of present crisis points, the destiny of Near East states which pay the high price of their geopolitical position. He is interested in the ancient and deep historical processes which gain their full meaning in the present light, the European and global peace treaties, constants and variables of history: the domino-effects of modern history. His views on contemporary history of Europe and the World are situated within evolutional currents of humanity, providing us with a specific image of the human development and the planet which the humans inhabit. We spend, arrogantly and irresponsibly, creating carbon in the name of profit, the history of future. "How did we" – asks the author – "develop this necrophilic obsession? How did we manage to focus our human and economic development on carbons, and steadily develop the so-called 'technologies' that apparently take us right into a collision course with the universe and with everything that surrounds our biosphere?"… Our history, claims professor Bajrektarević, is a history of "geopolitical imperative". "In other words" – the author stresses – "our crisis cannot only be ecological, as it never was financial – our crisis must be moral"… We needed a history of South Eastern Europe like this, within the history of the World, to expand our narrowed horizons and to, at least for a moment, reduce the anxiety of transition which – does anyone know this – leads: where? 
We live in a Europe of genocide and unification: from WWI to www. as the author states, the carrier pigeon was exchanged by the Internet but, how did we change within ourselves and how have we prepared for the technological advance without which our life overnight became unthinkable? Comparing the psychological consequences of Gulag and Google the author concludes: "This is a cyber–iron cage habitat: a shiny but directional and instrumented, egotistic and autistic, cold and brutal place; incapable of vision, empathy, initiative or action. It only accelerates our disconnection with a selfhood and the rest. If and while so, is there any difference between Gulag and Goo(g)lag – as both being prisons of free mind?"…
All of these, and other numerous issues, find their sensible answer on the following pages. The historical questions of yesteryear in the interpretation of the author become the questions of the present, tomorrow – existential, planetary: questions of the threatening ecologic holocaust.  Therein lies the attraction of this book – in the balanced combination of micro and macro perspectives, in an interdisciplinary approach to a complex historical course. From its first to its last page, the reader feels the erudition of a Wissenschaftler who is interested in a scientific view of the World, but a view which does not remain on the level of description but rather offers us concrete solutions – can anybody hear them? The author's knowledge captivates and mesmerises: historiography, the history of ideas, religions, civilizations, art, literature, poetry, modern technologies – deep insights into historical mechanisms represented in a simple way that is accessible to the average reader, and all of this with the "implacability towards hypocrisy and the falsehoods of sacred things", in the spirit of Erasmus of Rotterdam. "Why do we stubbornly insist on an inadequate civilizational navigation?!", is the question which permeates the very essence of our advance, but ethically fallen civilization. The man has, it seems, created history which he cannot control any more but, on the contrary, it controls him (imprisoned by geopolitical imperative) – this is one of the conclusions which comes after reading professor Bajrektarević's book. 
"Chaos or Cosmos" – says the author – "it is a simple choice".'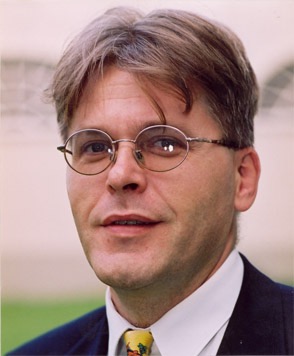 Anis H. Bajrektarević, professor and chairperson for international law and global political studies, Uni- versity IMC-Krems, Austria. This native Sarajevan, besides this very title, authors the book FB – Geo- politics of Technology (Addleton, New York 2013), and the forthcoming No Asian century. He is both teaching and research professor on subjects such as the Geopolitics; International and EU Law; Sustainable Development (institutions and instruments). On the subject Geopolitical Affairs alone, professor has over 1,000 teaching hours at his university as well as in many countries on all meridians. His writings are frequently published in over 50 countries in all five continents, and translated in some 20 languages worldwide. He lives in Vienna, Austria.
https://www.youtube.com/watch?v=B61JRDWKmSE (play from: 0.35.44)
https://vimeo.com/112013062 (play from: 0.57.00)