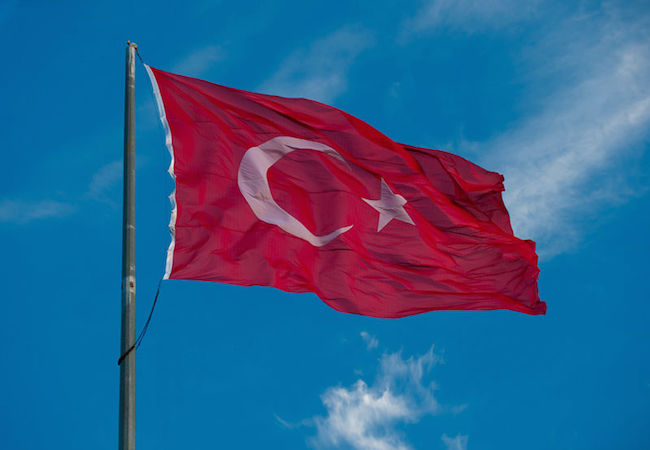 A suicide bombing killed 28 people and wounded 100 others in southeastern Turkey on Monday, a governor said.
The blast hit the garden of Amara Cultural Center of Suruc district in Sanliurfa province, near the Syrian town of Kobane, also known as Ayn al-Arab.
Security forces are trying to identify the suicide bomber, Governor of Sanliurfa province Izzettin Kucuk was quoted by private NTV news channel as saying. Officials point finger at the Islamic State (IS) for the powerful explosion, said the report.
Deputy of pro-Kurdish People's Democracy Party (HDP) was quoted as saying that a group was making a press statement about the "rebuilding of Kobane town" when the blast occurred at the cultural center.
At least 300 members of the Federation of Socialist Youth Associations (SGDF), mostly students, were staying at the Amara Cultural Center aiming to assist the rebuilding of Kobane, which is across the border from Suruc.
"Some 400 people across Turkey came to the district on Monday morning in order to cross into Kobane town. We think the perpetrators of the attack are from the Islamic State. It is a suicide bomb," said Ismail Kaplan, district chairman of the pro-Kurdish People's Democratic Party (HDP).
Television footage showed bodies lying beneath trees at the garden of cultural center. The Interior Ministry described in a statement the blast as a "terrorist attack."
"Turkey condemns the perpetrators of this heinous attack that targeted the peace environment, offers condolences to the deceased and wishes a speedy recovery to the wounded," the Interior Ministry said.
Deputy Prime Minister Yalcin Akdogan condemned the incident as "despicable" on his Twitter account. Such terrorist attacks targeting Turkey's integrity and peace would never reach its goal, he added.
Main opposition Republican People's Party (CHP) leader Kemal Kilicdaroglu condemned the attack and the party sent an investigation team to the area.
Suruc is a predominately Kurdish town and is located across the border from Kobane town in Syria.
The town is home to one of the biggest refugee camps for Syrians and played a major role in crossings of Kurdish refugees from towns in Syria to Turkey.
Kobane came under attack of Islamic State (IS) jihadists in early 2015 and thousands of people have crossed Mursitpinar border crossing and arrived in Suruc town fleeing violence.
Lately, Turkish security forces have arrested dozens of IS militants across Turkey.
Ankara has long been under international criticism for not making its best to stem the flow of jihadists into Syria, but the Turkish authorities has recently stepped up security measures on its volatile 911-kilometre (566-mile) border with the war-torn country.