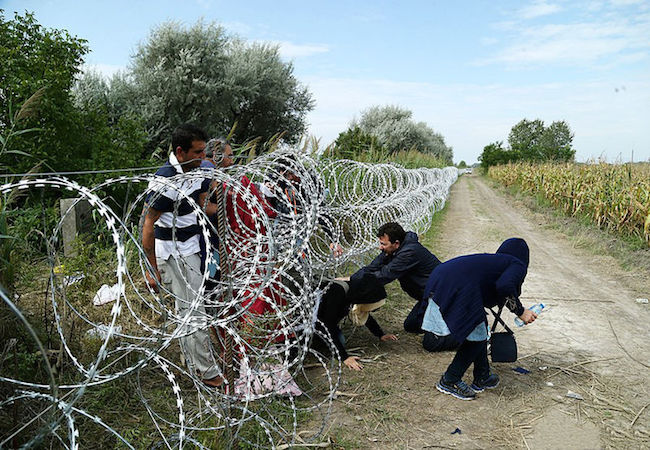 The states of the Organization for Security and Cooperation in Europe (OSCE) have to ensure the protection of the human rights of migrants in addressing the current crisis in Europe, speakers said at the opening of an OSCE conference on Monday.
The two-week conference in Poland's capital of Warsaw will focus on democracy and human rights.
"At a time when thousands of people are risking their lives leaving the countries in the OSCE neighbourhood affected by conflicts, we must not forget the human rights and humanitarian aspects of the migrant crisis," OSCE Chairperson in Office Ivica Dacic said.
"Building fences, closing borders, the use of excessive force against the people who are fleeing from devastating conflicts are not in line with human rights commitments participating States of this Organization have promised to respect," said Dacic, who also is Serbia's Foreign Minister.
Meanwhile, Hungary has reopened its main border crossing with Serbia but made it clear that strict checks would remain in place.
Hungary – which has received 54,000 migrants this year – sealed its border with Serbia a week ago and made it a criminal offence to cross it.
Thousands of asylum seekers have travelled by bus and train to the Austrian border after Hungarian and Serbian interior ministers jointly reopened on Sunday the Horgos-Roszke border crossing. The closure of the Horgos-Roszke lying on the main route linking Belgrade and Budapest caused thousands of asylum seekers stranded in Serbia to try to reach Hungary through Croatia instead over the past week.
"The situation dictated the closure [of the border crossing] but in cooperation with our Serbian colleagues, the problems have been overcome and conditions reached for it to reopen," Hungarian interior minister Sandor Pinter commented.
Hungary has also built a fence along with border with Croatia to stem the migrant flow. Croatia's Interior Ministry said that about 1,600 migrants had left the Croatian town of Tovarnik for the Hungarian border on Sunday evening.